1) Download RoboForm from here: https://www.roboform.com/dist/affs/roboform-mac-v8.dmg





2) After clicking "Download," your file will be added to your download list. To open it, click the Download list in the upper right corner of your browser (downward arrow) >> double click the drop down to open the installer labeled roboform-mac.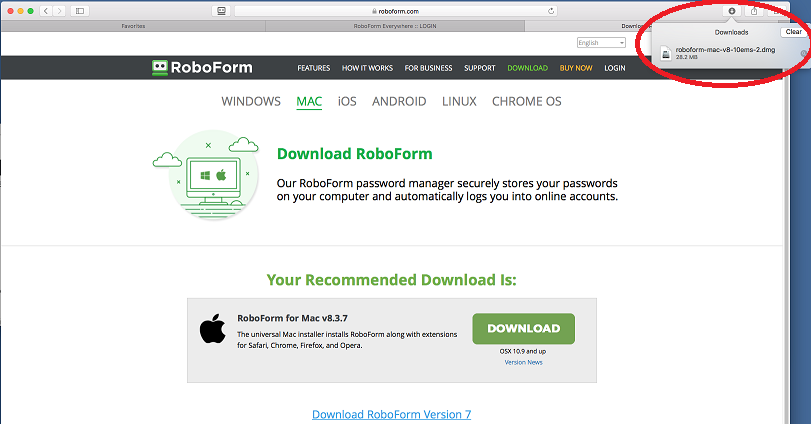 3) Your installation window will appear and the install will begin.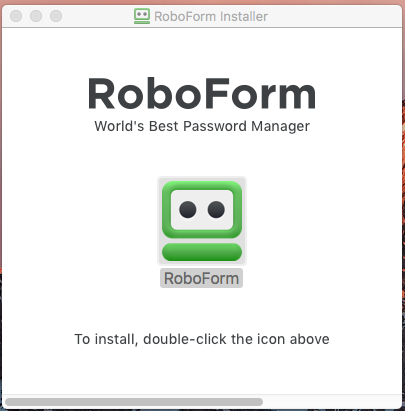 4) Apple typically requests permission to open applications downloaded from the internet. Select "Open."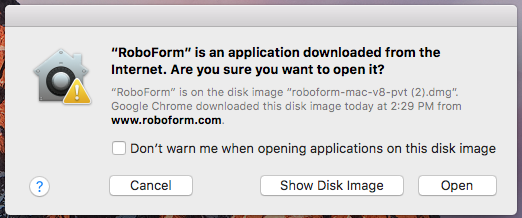 5) Once opened, the installer will link RoboForm to your installed browser. To continue, each open browser will will need to be closed.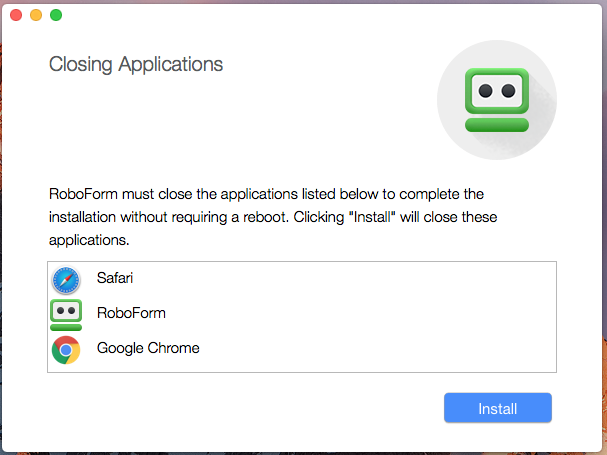 6) RoboForm will prepare and create the folders needed to complete the installation.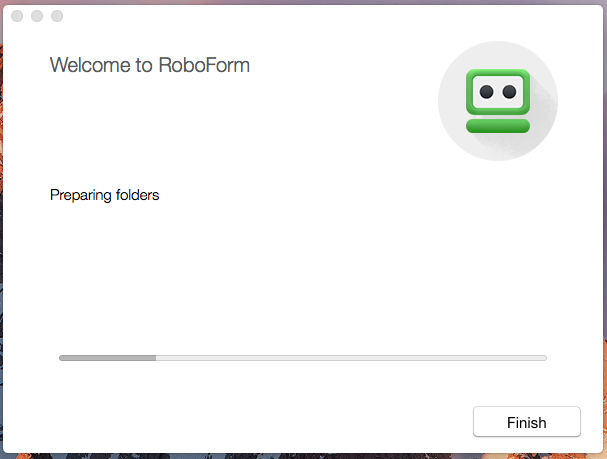 7) Safari will then ask you to confirm the installation of the RoboForm extension. Select "Trust" so the extension may be added to Safari.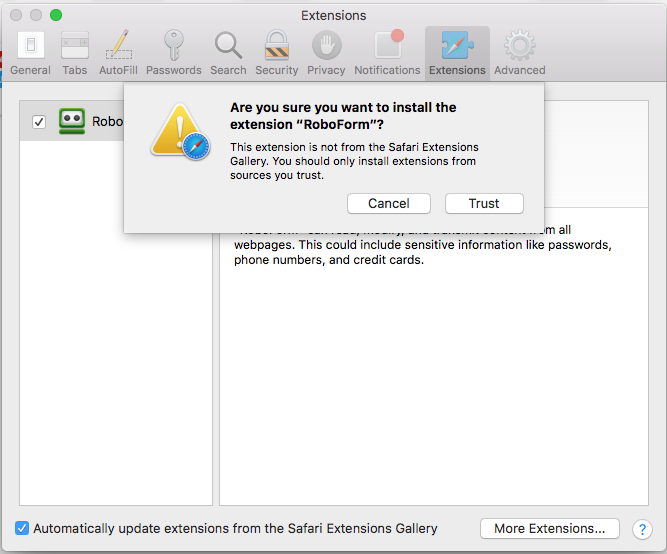 8) Your installation is now complete. Enter your Master Password to open RoboForm.