1) Open a Login in the RoboForm editor
2) Click the More drop-down (upper right-hand corner of the Editor)
3) Select Fields >> Add field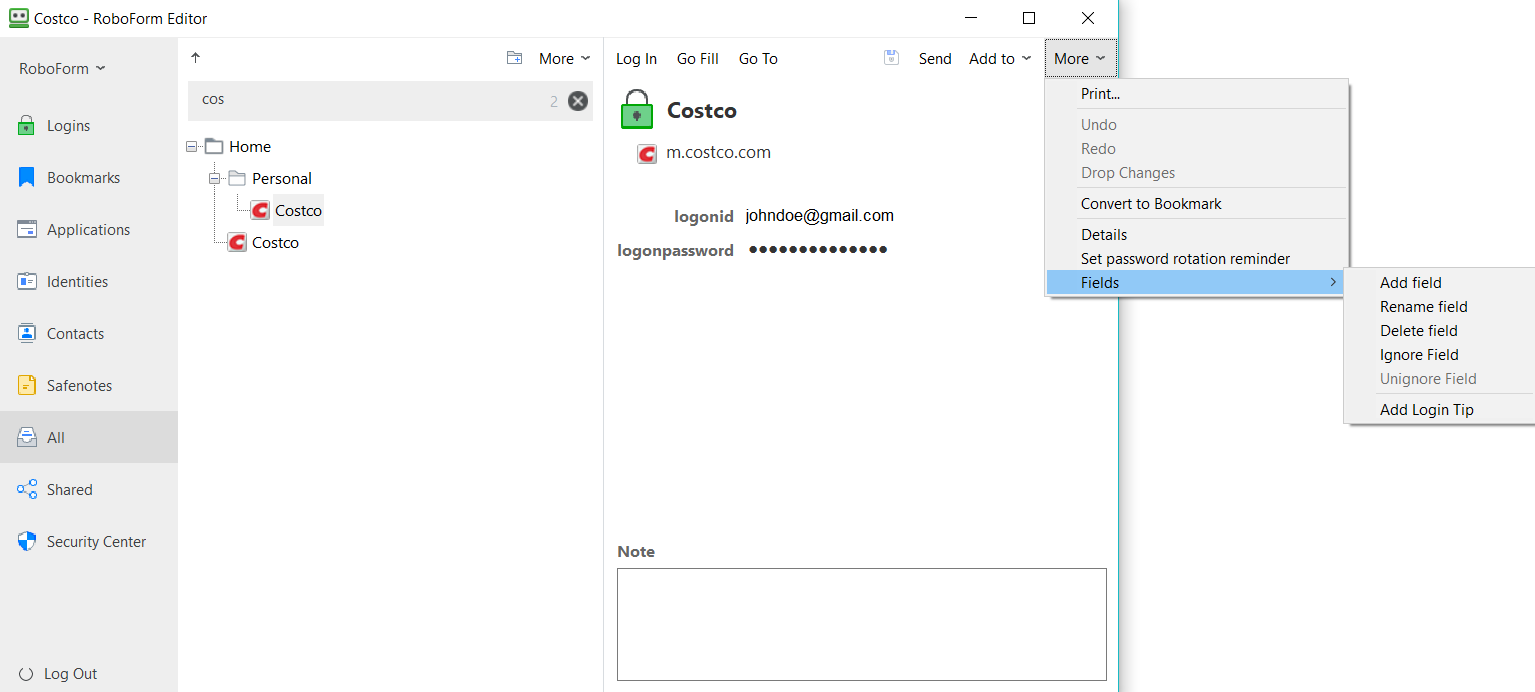 4) Select the field type you'd like to add: Text, Protected, User ID, Password, or Script.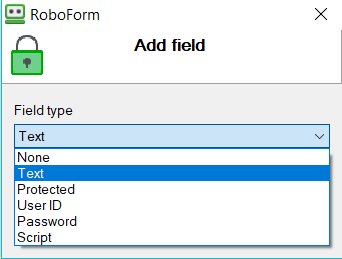 5) If you've selected "Text" or "Protected," you'll have the option of naming the field. Click "OK."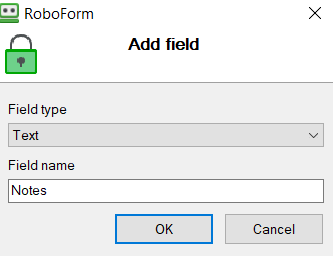 5) Enter the corresponding filed information as needed.
For step-by-step directions on creating a custom script, click here.