1) Go to our purchase page. Then, select the "Buy as a Gift" option.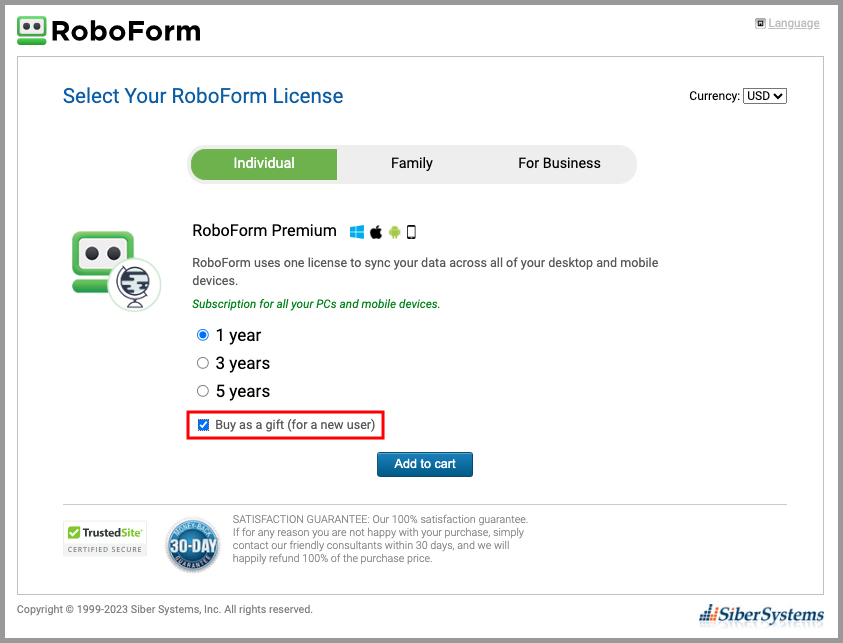 NOTE: The gift option is only available for Individual subscriptions. RoboForm Premium cannot be purchased as a gift through the app stores.
2) The purchaser will receive instructions by email after your payment is received and processed for your guest to activate the gift license.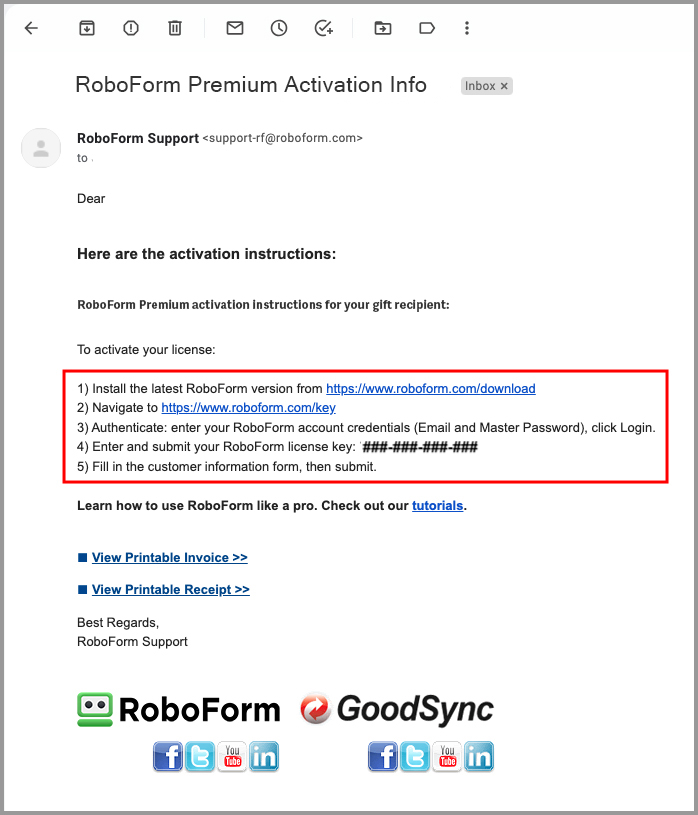 3) Click here to go to the RoboForm License Activation page.
The gift recipient should log in using their credentials.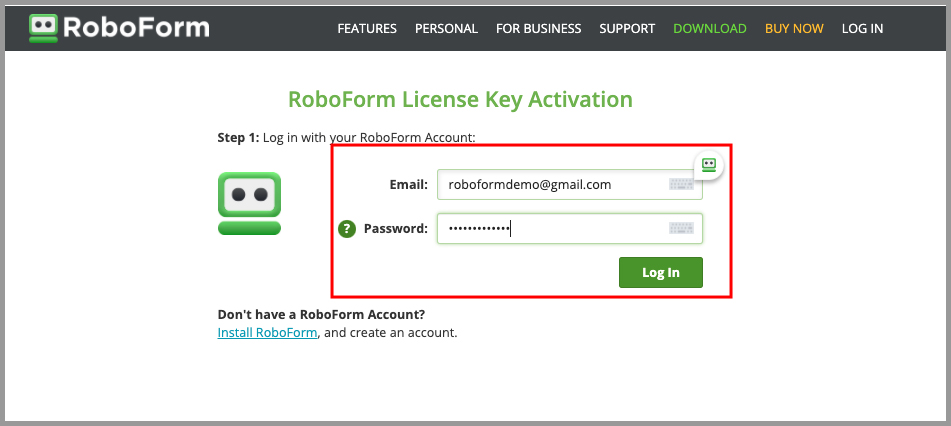 4) After logging in, the gift recipient should enter and submit their RoboForm license key as it appears in the instructions.

5) Fill in the customer activation form, then click the green "Submit" button.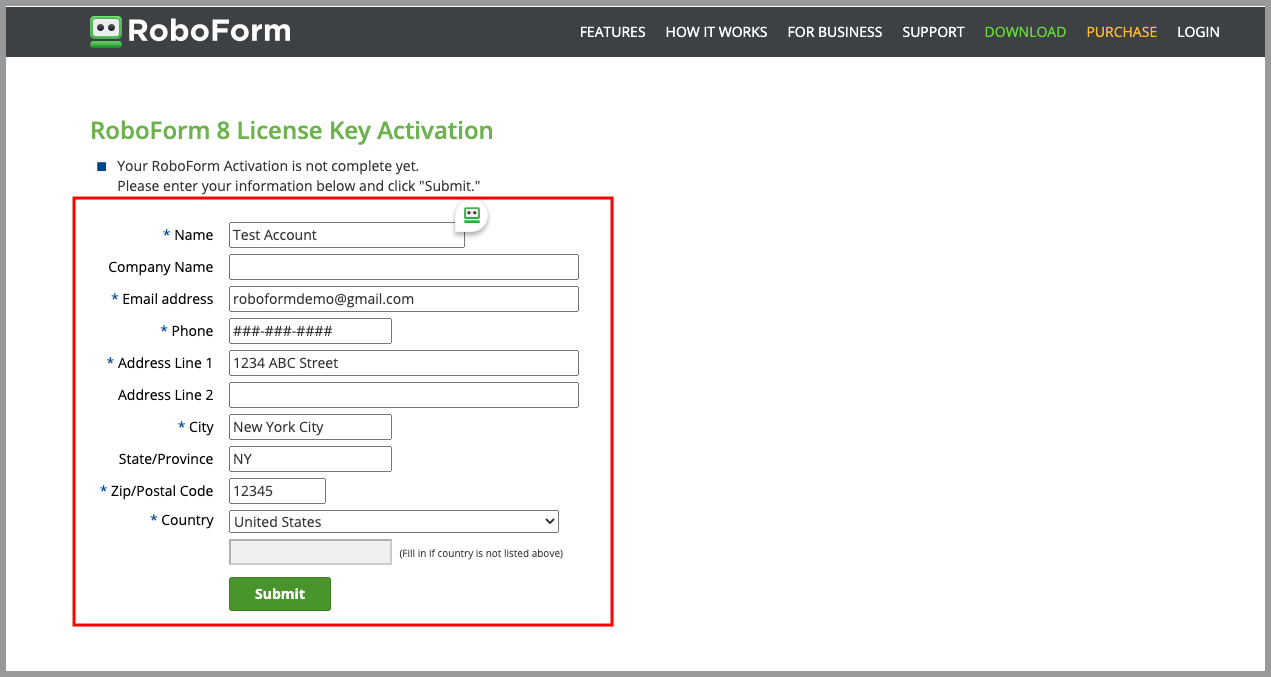 6) You will be taken to a page confirming that your activation was successful.