Prior to enabling Windows Biometric Framework (WBF) for RoboForm, please ensure you have set up the fingerprint sign-in option on Windows (7/8/8.1/10).
1) Click the RoboForm icon >> Options >> Security >> check "Enable fingerprint authentication on WBF reader."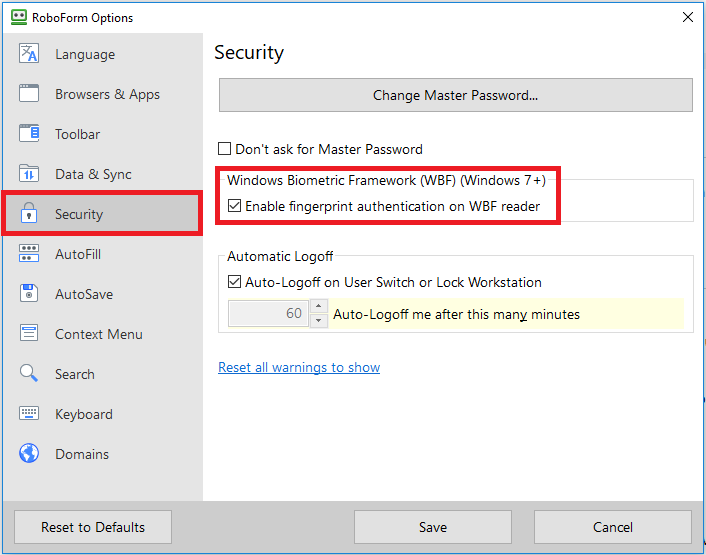 2) Place your finger on the reader, allow it to scan, and you're done!