To enable Touch ID on Mac, follow these steps:
1) Click the RoboForm icon in the top right of your screen on the Menu Bar.
2) Click the 3 dots in the upper right corner.
3) Select "Settings" from the menu.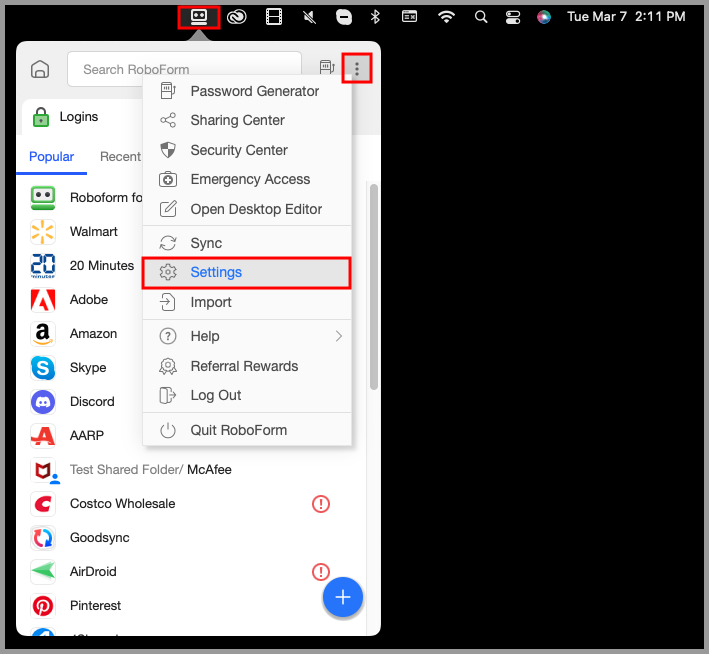 4) Select "Security" from the column on the left.
5) Check the box to the left of the "Enable Touch ID" option.
6) Click the blue "OK" button to save your changes.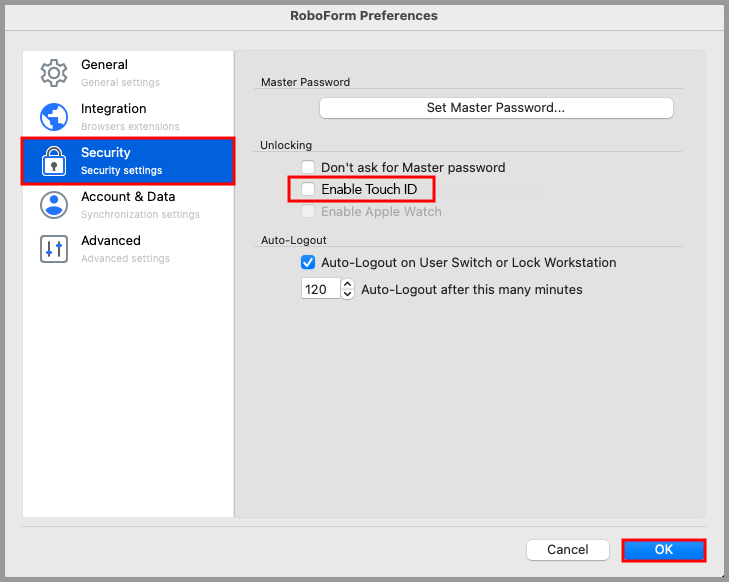 7) Once enabled, sign into sites saved within RoboForm by placing your finger on the Touch ID button.