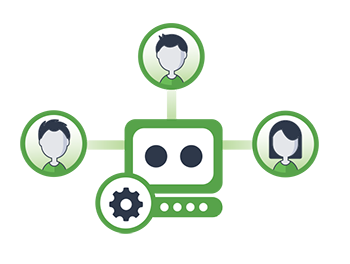 RoboForm Files can be assigned and shared with users via groups.

To assign a RoboForm file to a group:

a) Navigate to the "Files" section in the RoboForm for Business admin dashboard.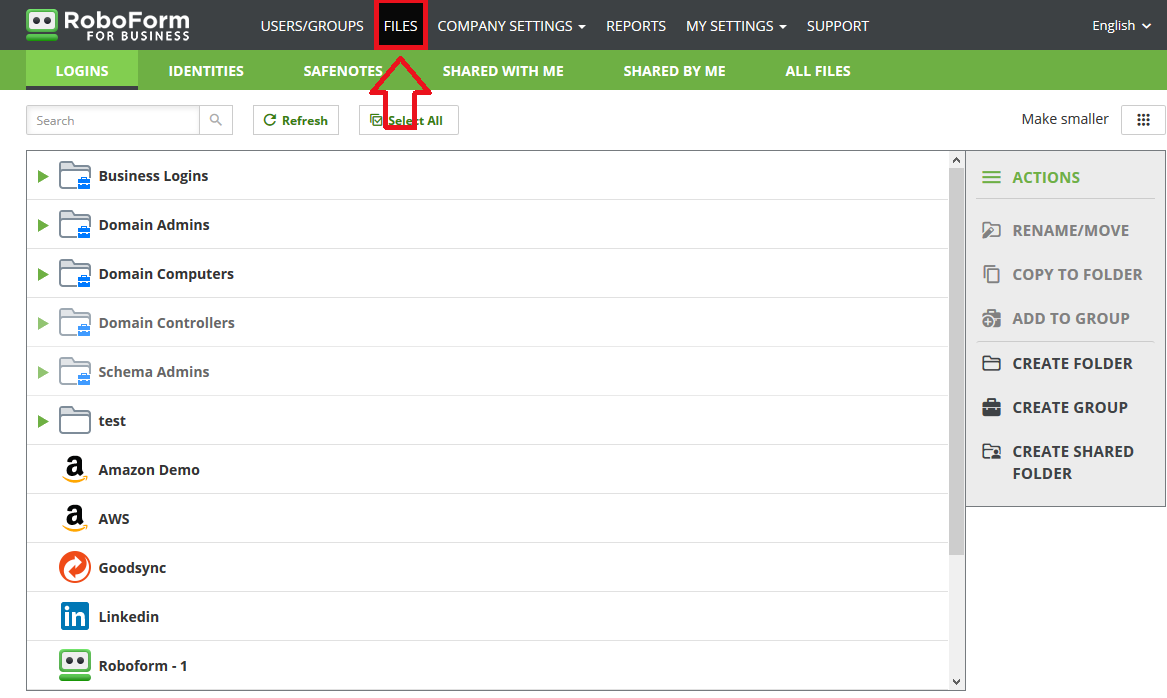 b) Mark a RoboForm File you wish to assign to a group. Multiple RoboForm files can be selected. Once the RoboForm files are selected, click on the "Add to Group" button on the right navigation menu (or right click on the file itself).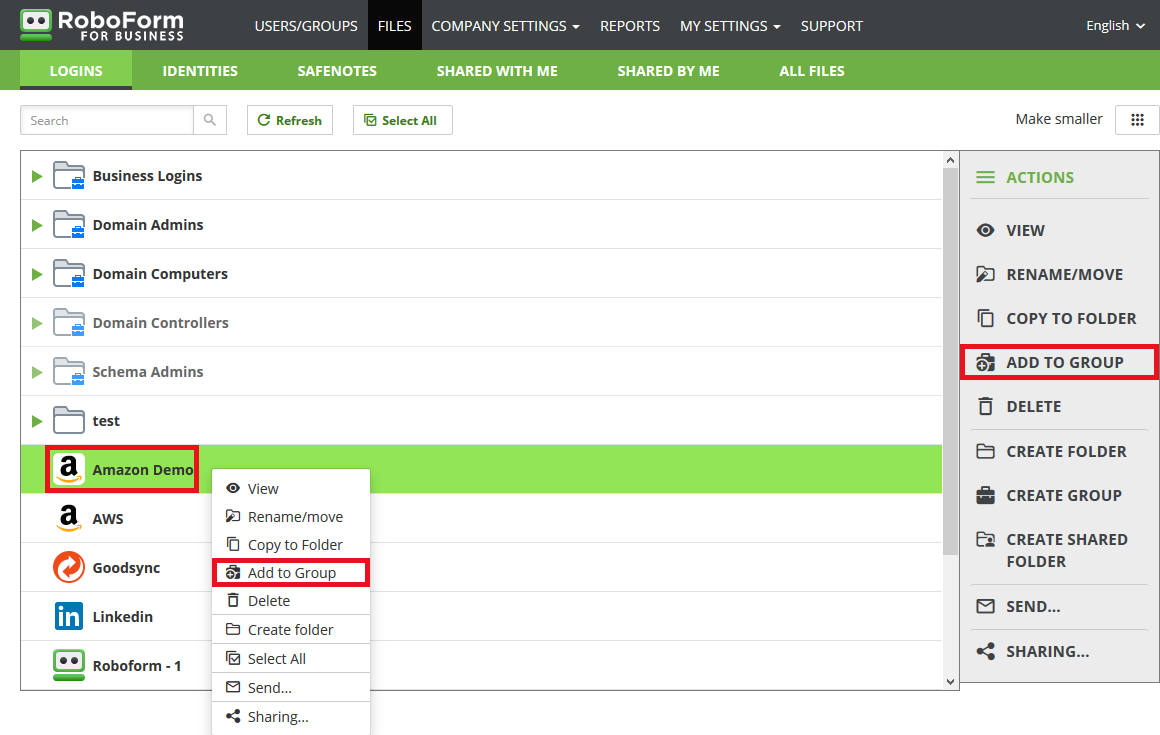 c) Pick the group that these RoboForm files should be assigned to.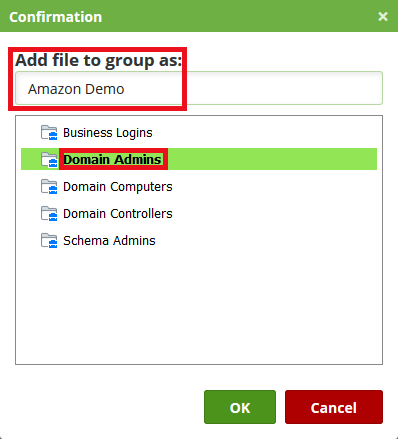 After RoboForm files are added to the group, the members of the group will be able to use them within the permission levels set for them on the group or user level.