Install the RoboForm Edge extension (via the Windows Store)
The RoboForm standalone extension for Edge has limited functionality and cannot be installed via the universal RoboForm Windows Installer.
Requirements:
RoboForm version 8 (latest version) 
RoboForm Everywhere account.
Windows 10 version 14393.0 or later.
In addition, the 'Cookies' setting in Edge must be set to 'Don't block cookies'.

To update this setting:

1. Click the Menu button (...) in the upper right corner.

2. Click Settings.

3. Click View advanced settings.

4. Under Cookies, select Don't block cookies.


Installing the RoboForm Edge Extension
1. Open the Edge Browser.

2. Click the Menu button (…) in the upper right corner.

3. Click Extensions.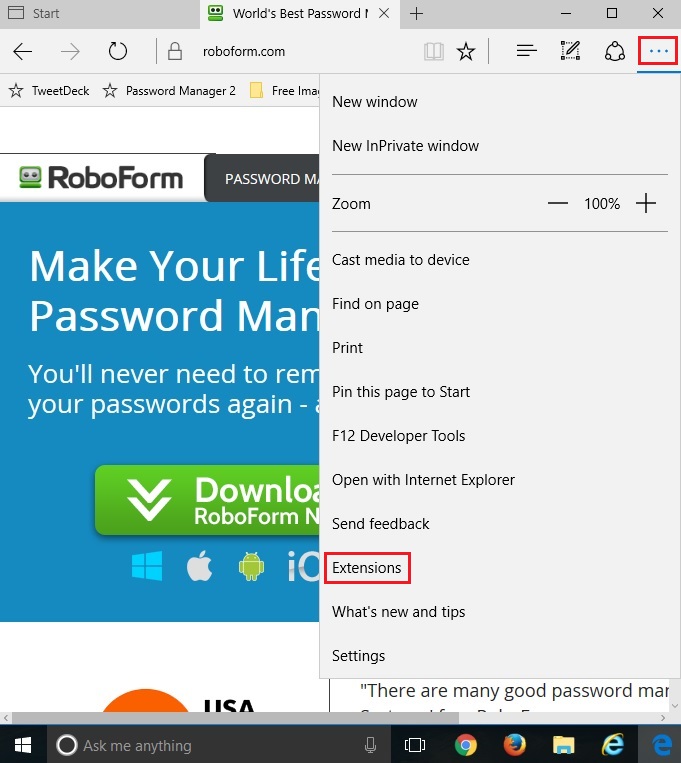 4. Click Get extensions from the Store.

5. Search for RoboForm.

6. Click install. Once installed, click Launch.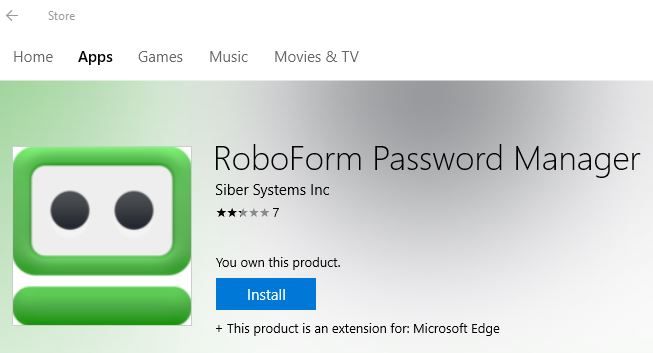 7. Once you have added the extension, you will see a prompt titled "You have a new extension". Click Turn it on.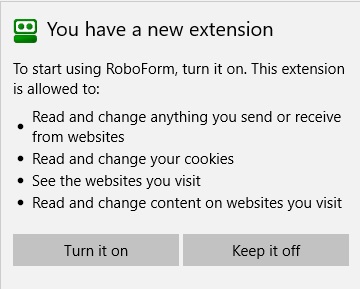 8. After clicking Turn it on, the extension will be hidden behind the menu option.

9. To make the RoboForm extension visible to the right of the address bar area, select Menu>>Extensions.

10. Hover over the RoboForm Icon and select the Gear Icon>>Show Button next to address bar.