To renew a subscription for an existing RoboForm for Business company account:
a) Log in to RoboForm for Business with company admin account.

b) Navigate to Company Settings >> Company Profile.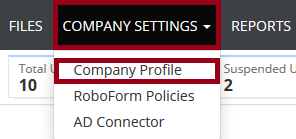 c) Click on "Renew."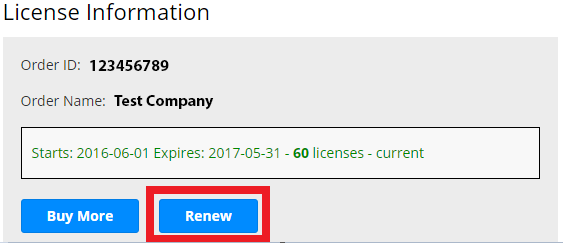 d) Choose the number of licenses you wish to renew the subscription for and the duration for that renewal.

NOTE: The offered values will be set to the number of current licenses and for the renewal period of one year.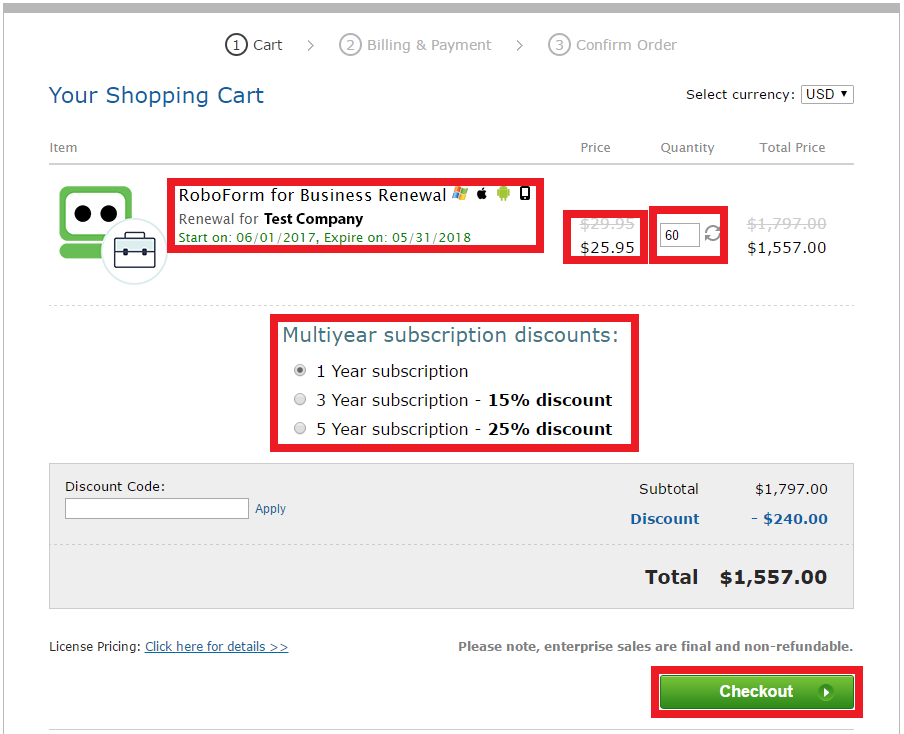 e) Click on Checkout to proceed to payment.


Discounts

RoboForm for Business offers two tiers of discounts: volume and multi-year discounts. The two discounts can be combined.

Volume discount

The volume discount is calculated by the number of licenses (accounts) within a single purchase (batch). The volume discount breakdown is listed below. Volume discounts do not include licenses (accounts) that your company has previously purchased.




Note: For businesses with 1000+ users, please contact us for pricing.

Multi-year discount

The multi-year discount is calculated by the subscription duration, the longer the subscription, the greater the discount. Please note, a one-year subscription does not qualify for a discount. The breakdown of the multi-year discount is shown below.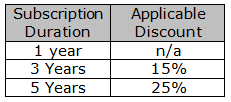 A multi-year discount is available for initial purchase and renewals only. It cannot be used for additional licenses purchased during the active subscription term.

Our purchase page automatically calculates both discounts.