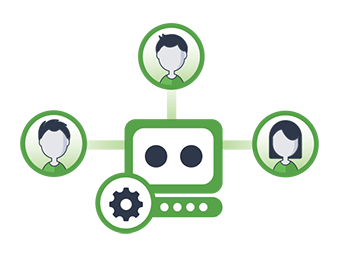 Once users and groups are created, we can proceed with assigning users to groups.

     Admins can create user specific groups (when RoboForm files need to be assigned just to this particular user), or they can create groups based on the department users are working in, project assignments, or   management level and use those groups to share RoboForm files with users. 

     (Assigning users to groups is not mandatory but it provides the basis for a company to assign or share RoboForm Files with users.)

   To assign users to groups:

   a) Click on the checkbox next to the users you wish to add to a group (Multiple users can be selected.)



 
  b) Click on the checkbox next to the group you want to add selected users to (multiple groups can be selected.)





  c) Click on Add to Group button 






  d) Confirm the action. Users will be assigned with group defaulted Storage Type and Usage Permission levels. (can be changed on a user level)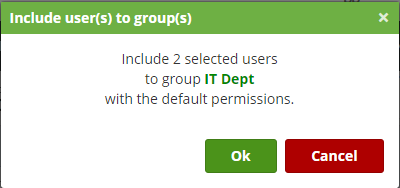 Once added to the group, users will see the group in their local RoboForm client as a folder shared with them. Admins can view all users belonging to the specific group by double clicking on the Group "Users" column. A list of all users assigned to the group will show at the bottom of the screen.





     After the users are in the group, admin can click on the Edit button next to the user's name and change the defaulted Storage Type and Usage Permission levels for this user for this group.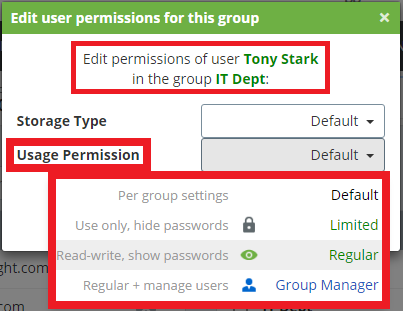 To learn more about all Role-based permission levels offered in RoboForm for Business read this article.