1) Click the RoboForm icon >> select the appropriate Identity under "Fill from." The information saved within that Identity will automatically be filled into the appropriate lines within the form.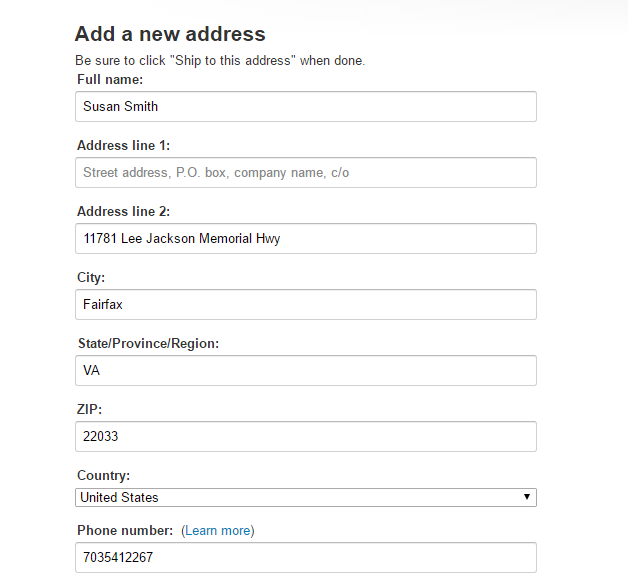 2) If the checkout process is done across multiple pages, continue to click the appropriate Identity whenever a blank form is present. RoboForm will automatically fill in the appropriate information.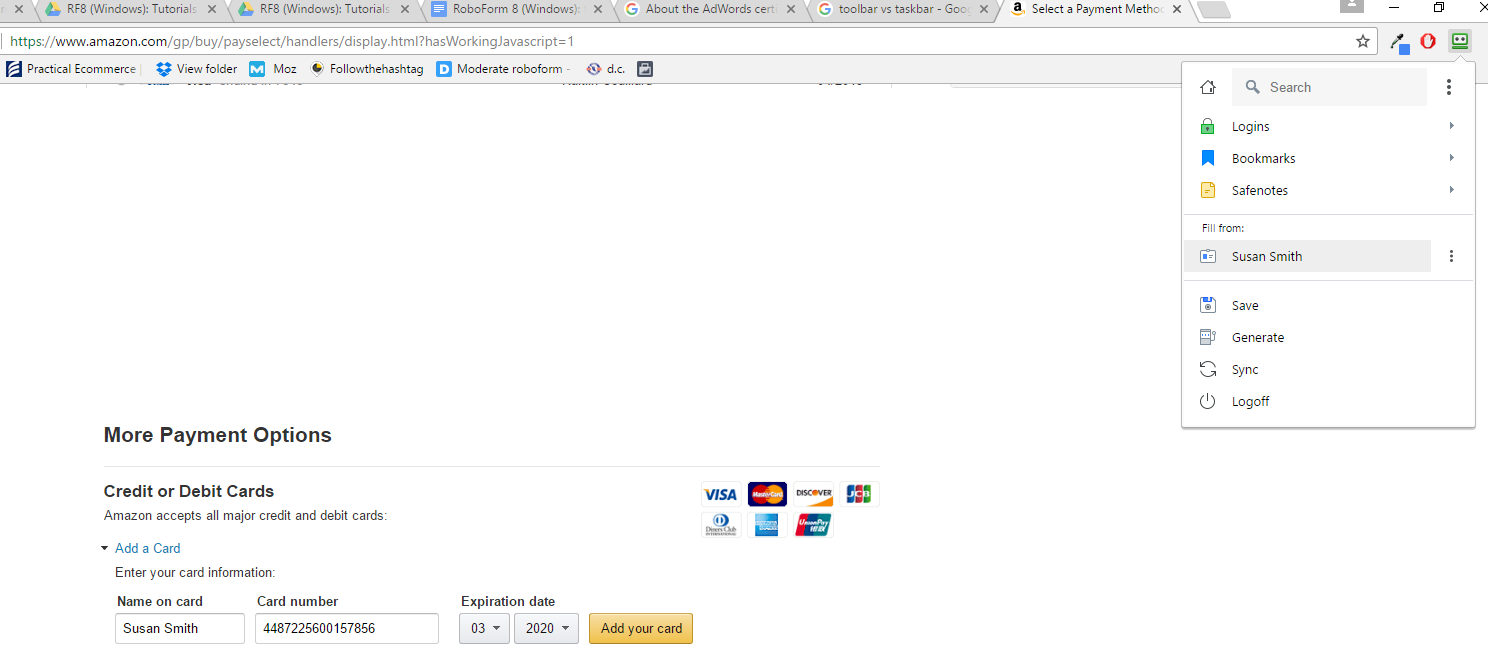 NOTE: RoboForm automatically defaults to display two Identities in Chrome. If you wish to display more than two, follow these steps: click on the RoboForm icon >> Options >> Toolbar >> increase the number next to "Number of My Identity Buttons" >> sync changes.
If you'd like to practice filling from your Identities, test forms can be found here: