Prior to upgrading you will need to know your Master Password. If you do not know your Master Password, but you have it saved in system protected storage, it can be located by following these steps: Select the RoboForm Icon >> Options >> Security >> Set Master Password. If the Master Password is saved, it will display.

If you do not know your Master Password and your data is unprotected, you will have the option to create a new Master Password. There may be 2 files which require you to input your existing Master Password: Contact.rfc and RoboForm Online Account.rfp. Again, if you do not know your Master Password, you can proceed with creating a new one. This process will delete the two files listed above. The files are not of high importance and deleting them will not result in any loss of important data.
The upgrade process
RoboForm version 8 can be installed from here: https://www.roboform.com/dist/RoboForm-v8-Setup.exe
1) Welcome to your RoboForm installation. Please note that your RoboForm data will be converted to the new One File format.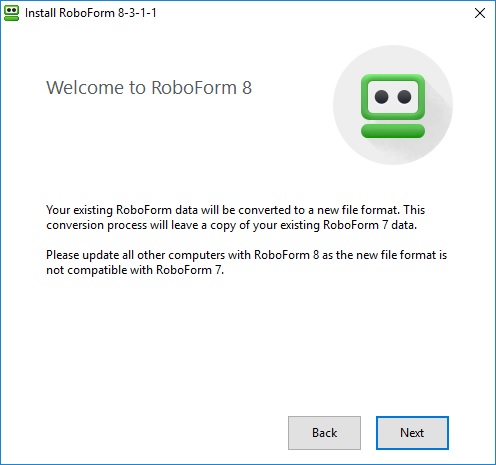 2) Select your language and click Install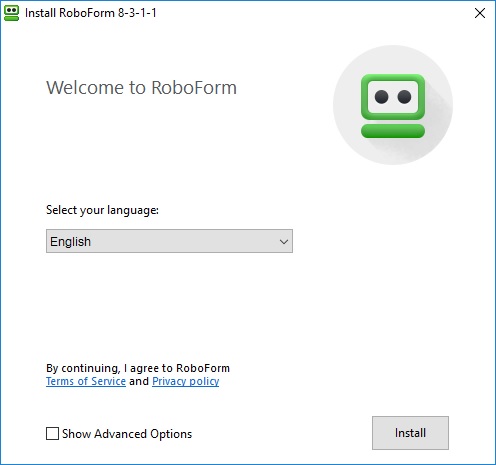 3) Open browser windows will be closed in order to complete the installation.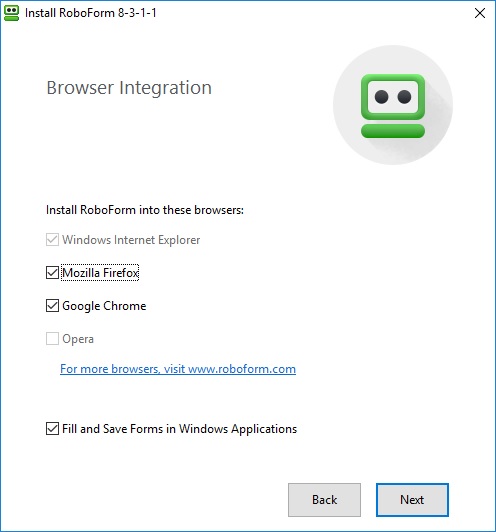 4) You can change the location of your RoboForm data (Advanced Options Only).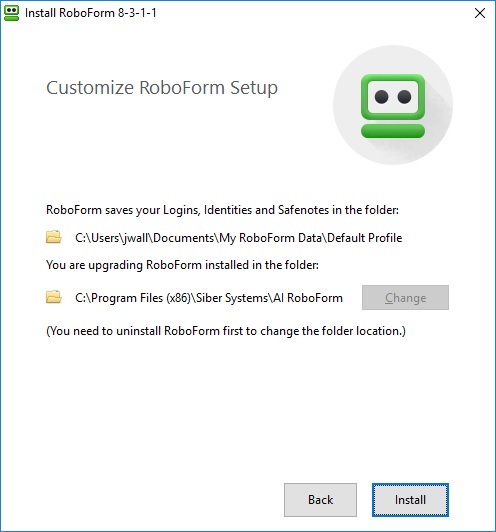 5) RoboForm will close the necessary applications in order to complete the installation.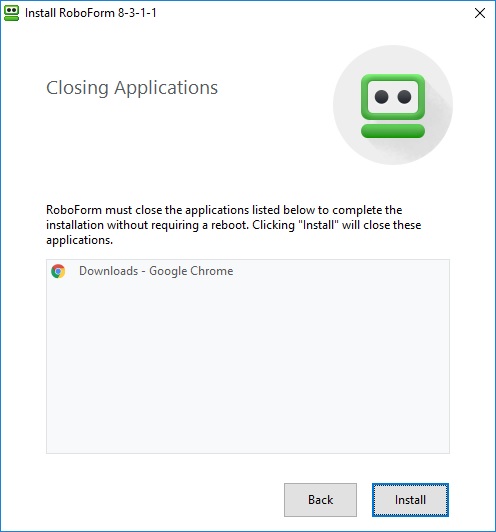 6) Account verification is required in RoboForm version 8. This verification process is necessary to convert your account from V7 to V8. V7 uses your Everywhere User ID and Password, while V8 uses your email address and Master Password. Although account creation is required, syncing is not mandatory. You will first be prompted to verify your RoboForm Everywhere credentials.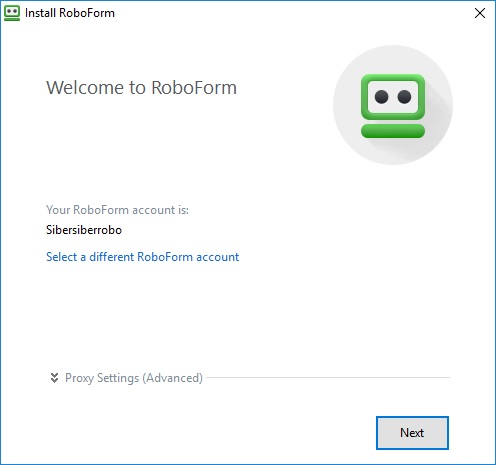 7) If you wish, you can modify the email address that will be used to access to your RoboForm Account from this point forward, across all devices, in version 8.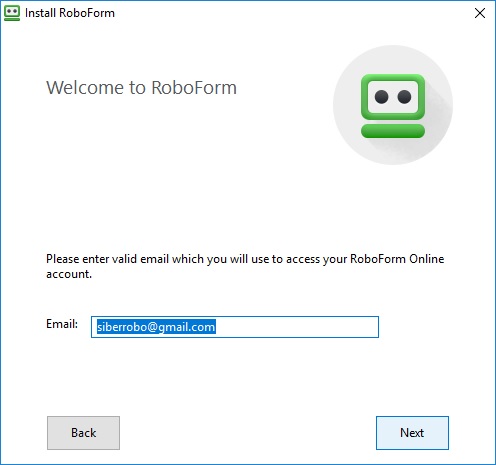 8) You have now successfully upgraded to RoboForm 8! This window will display your RoboForm version 8 credentials. Please select the eye icon to view your password in plain text. Please note these credentials will be used moving forward to access your RoboForm account.