Note: The LastPass universal installer is required to export to CSV.

1) When importing from LastPass, first be sure that you have the most recent version of RoboForm downloaded and installed. This can be done at www.roboform.com/download.
2) Go to the LastPass extension and log in with your username and Master Password.
3) In your web browser toolbar, click the LastPass icon then click Open My Vault.
4) Select More Options in the left navigation section at the bottom.
5) Go to Advanced > Export > LastPass CSV File.
If prompted, enter your Master Password and click Continue.
(Note: If the export does not push your data to CSV format as a downloadable file then the LastPass Universal Installer was not used to install LastPass.)
6) Enter a File name for your your export, then click Save to save the CSV export file.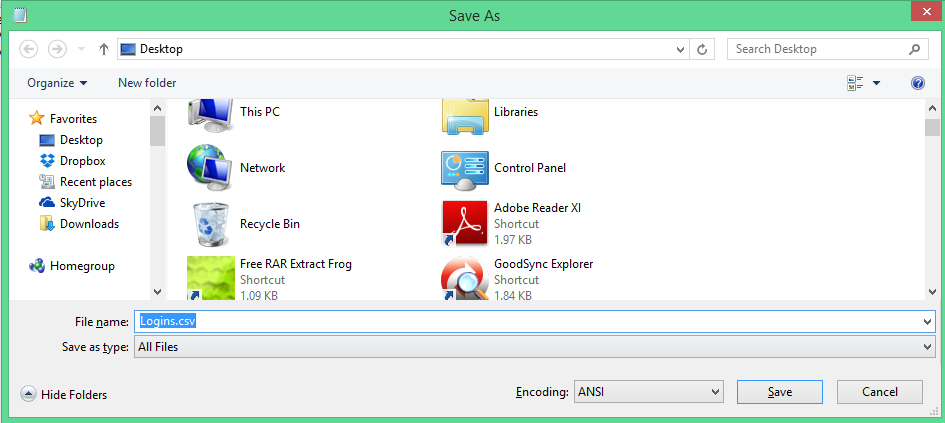 7) Go to the Taskbar icon (Tools >> Import)
Importing Logins & Bookmarks

1) From "Import" dialog choose "LastPass" on the left.
2) On the right, choose a subdirectory where imported data will be located in RoboForm. The Home directory is selected by default. To change it, click on the folder icon below (import into folder) >> select "Import from File."


3) After selecting "Import from File" button >> select the .csv file that you previously downloaded >> click "Open."




4) When the import has been successfully completed, the following screen will display. If the confirmation screen does not appear, the file you tried to import has formatted incorrectly.


WARNING: It is strongly recommended, that you delete the CSV files exported from the different password managers because it contains unprotected data. Do not send it to anyone, upload to the Internet, or even leave it in a local storage.