This tutorial is for RoboForm V7 only. It does not apply to the current version of RoboForm.
When RoboForm is installed for the first time you will be asked to create a Master Password. The Master Password will secure your Logins, Identities and Safenotes, ensuring no one will have access to that information unless they enter your Master Password.
NOTE: If you did not setup your Master Password during the installation, you can set one up at any time.
1) Navigate to Your RoboForm Toolbar. Click on the RoboForm drop down menu >> click "Options."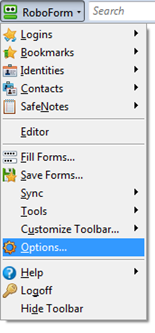 2) Select "Security," >> "Set Master Password" button >> Create your Master Password.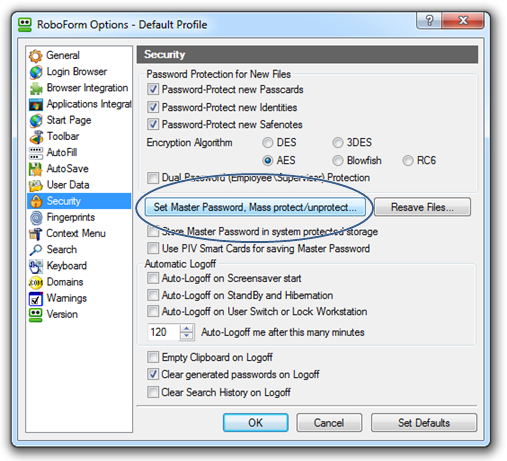 3) Ensure all of your New Files are protected by your Master Password by going back to the "Options" menu and selecting "Security." Verify that each box is checked where it says "Password Protection for New Files."