When initially launching the application, RoboForm will prompt you to enter your Master Password. This will occur upon the initial launch even if the unlock mode is set to PIN or Touch ID. After initially entering your Master Password, you will not be prompted to enter it again until your "Auto-Logout after" timeout period is reached. You will still be required to input your PIN or use Touch ID to access the application, if they are enabled.
For security purposes, the longest period of time the RoboForm "Auto-Logout after" period can be set to is one month. This means that at the very least, you will be required to enter your Master Password to log back into the app after a one month period.
NOTE: The Auto-Logout After setting can be accessed and edited by following these steps:


1) Open the RoboForm app and tap the 3 vertical dots in the upper right corner. Then, select "Settings" from the menu.

2) Select "Security" from the Settings menu.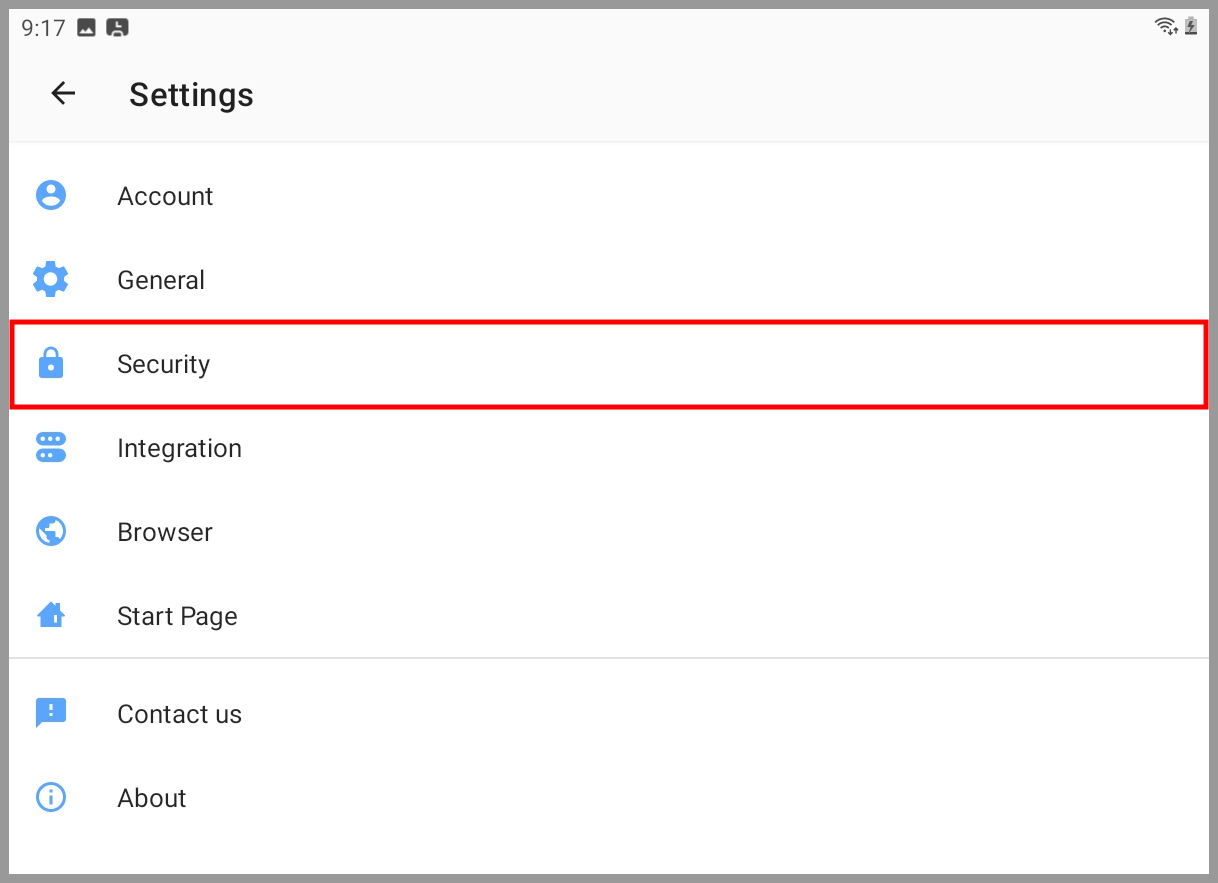 3) Tap the "Auto-Logout after" option.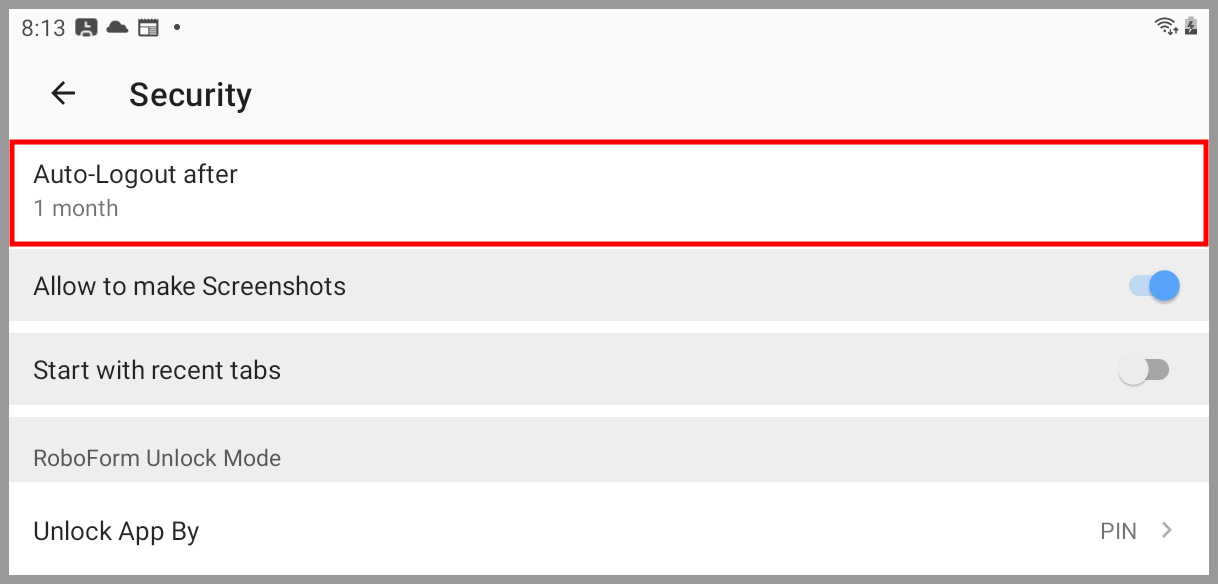 4) A list of options for Auto-Logout time periods will display. Tap the bubble next to the option for the time period you would prefer.