The RoboForm for Android native browser supports form-filling from Identities. To fill forms from the native RoboForm browser:

1) Open the RoboForm app and select the search field at the top of the screen.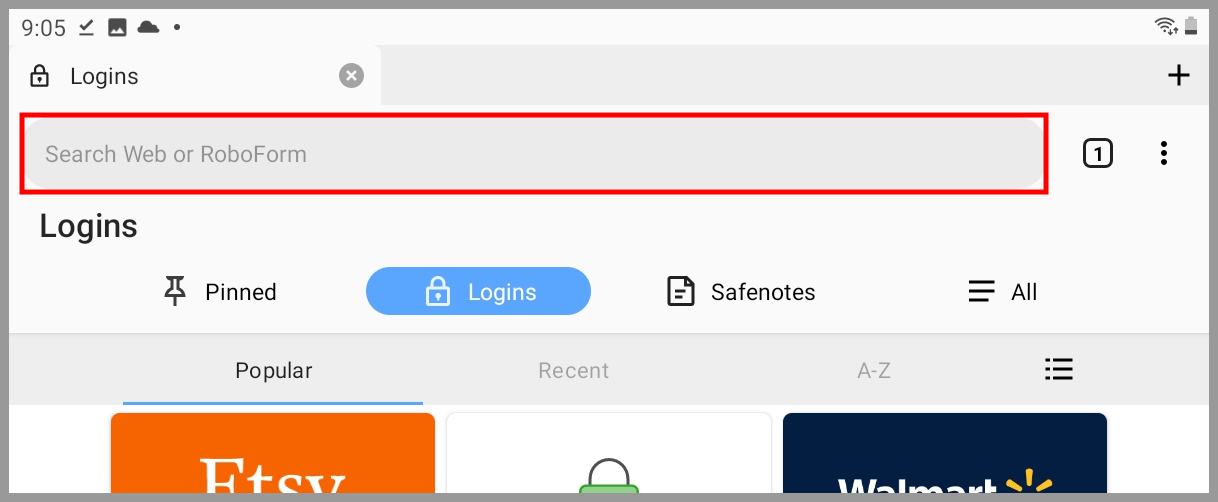 2) Navigate to the URL that hosts the form you would like to fill and tap the RoboForm AutoFill Icon which will appear next to a field.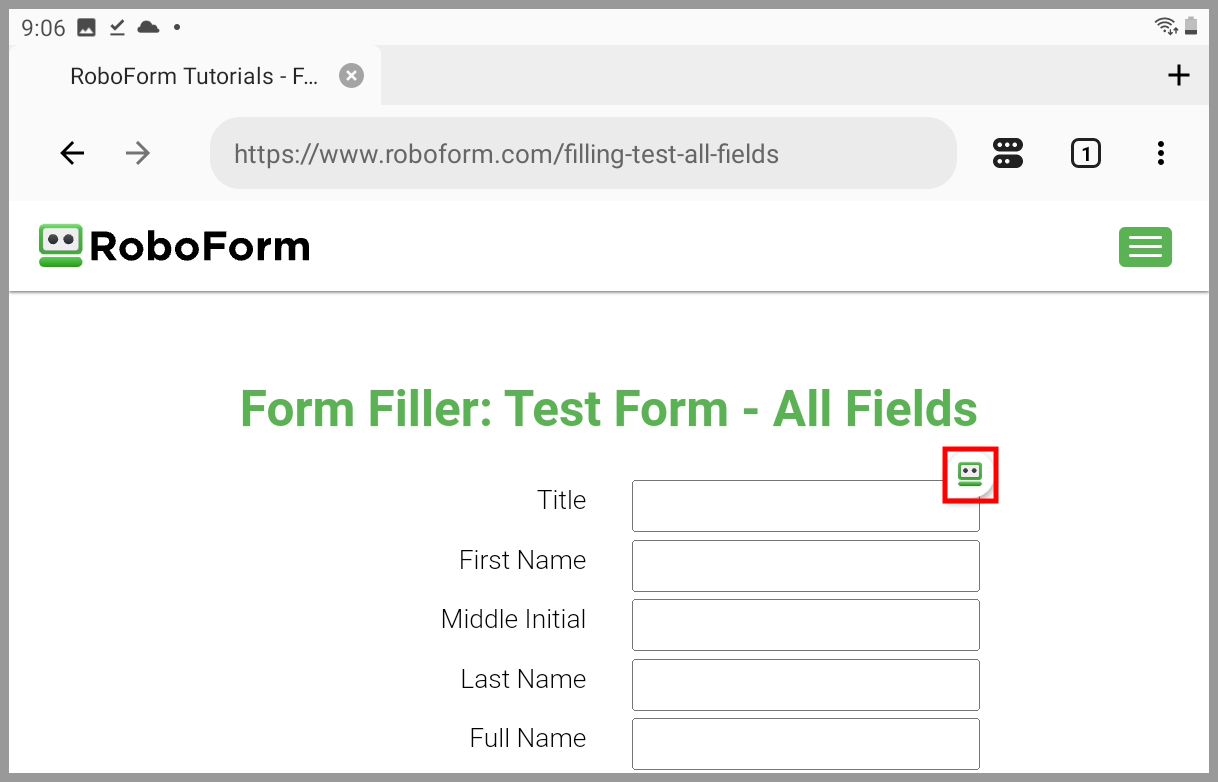 3) Tap the Identity you wish to fill from. If there are Multiple Identity Elements, select the Element you would like to use.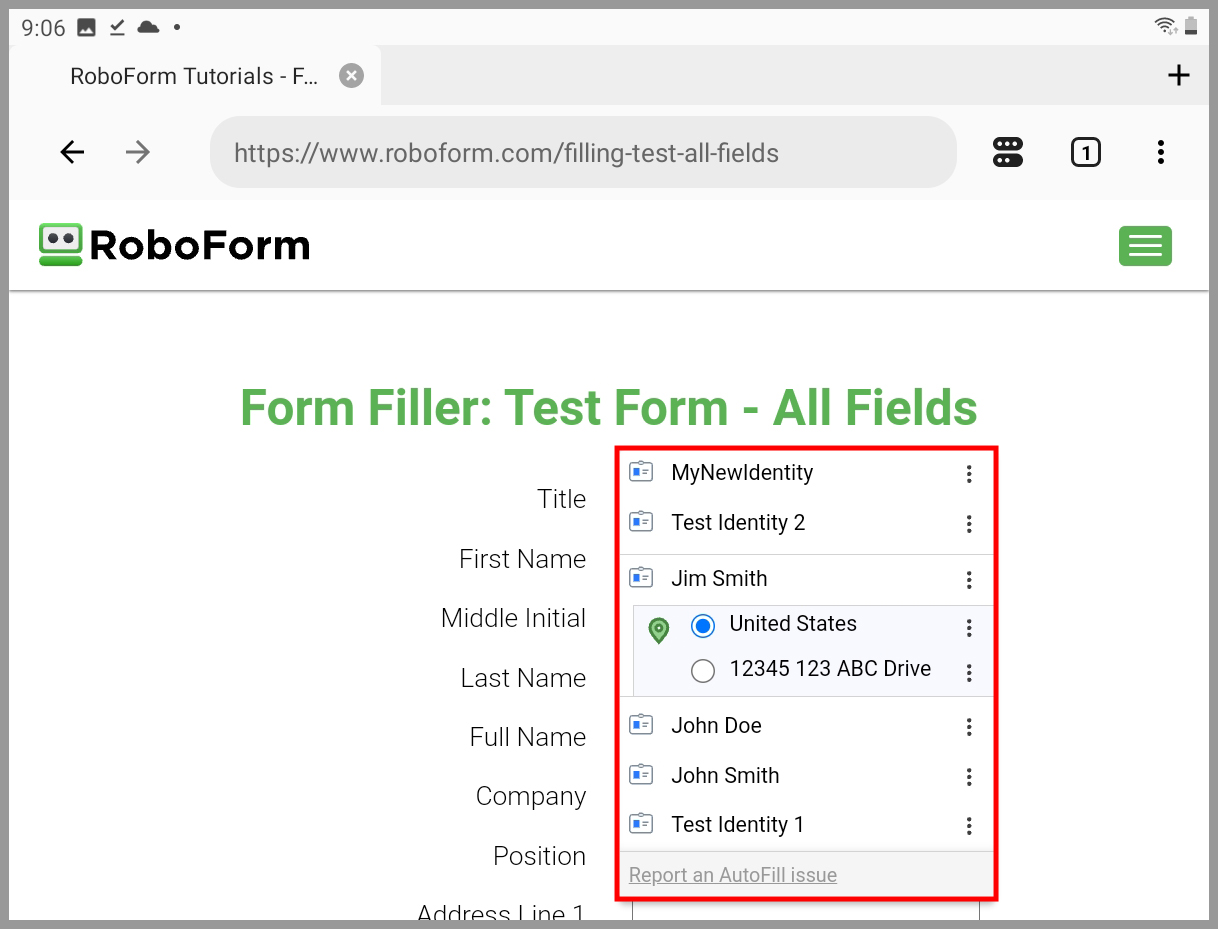 4) RoboForm will the form out for you.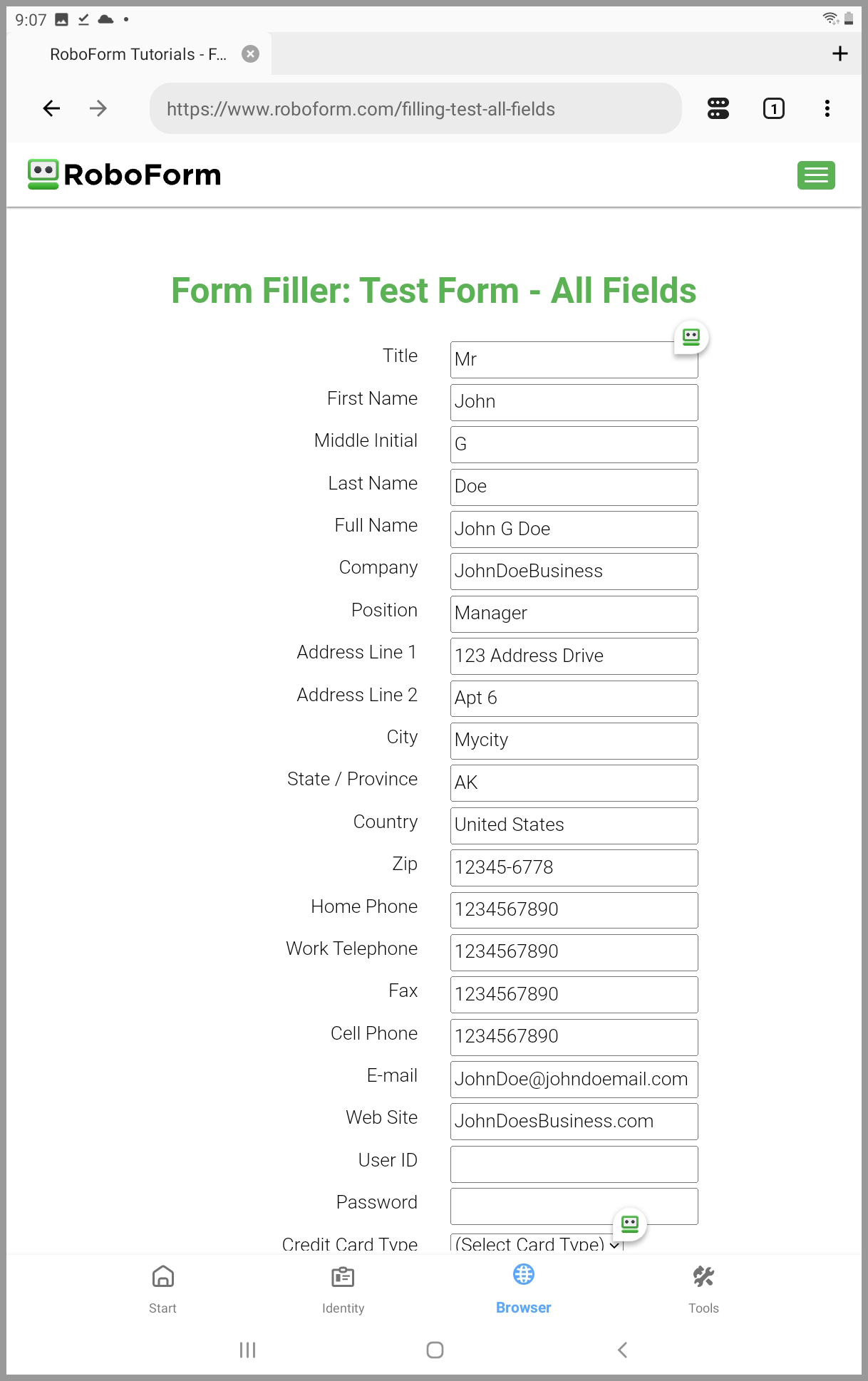 NOTE: When using other browsers (e.g. Chrome, Dolphin, Firefox), RoboForm for Android cannot directly fill forms from Identities.
You can test form filling from your RoboForm Identities using our Test Form.