The RoboForm for Android native browser supports form-filling from Identities. To fill forms from the native browser:

1) Navigate to the URL that hosts the form you'd like to fill.
2) Tap the three vertical dots in the upper-right corner.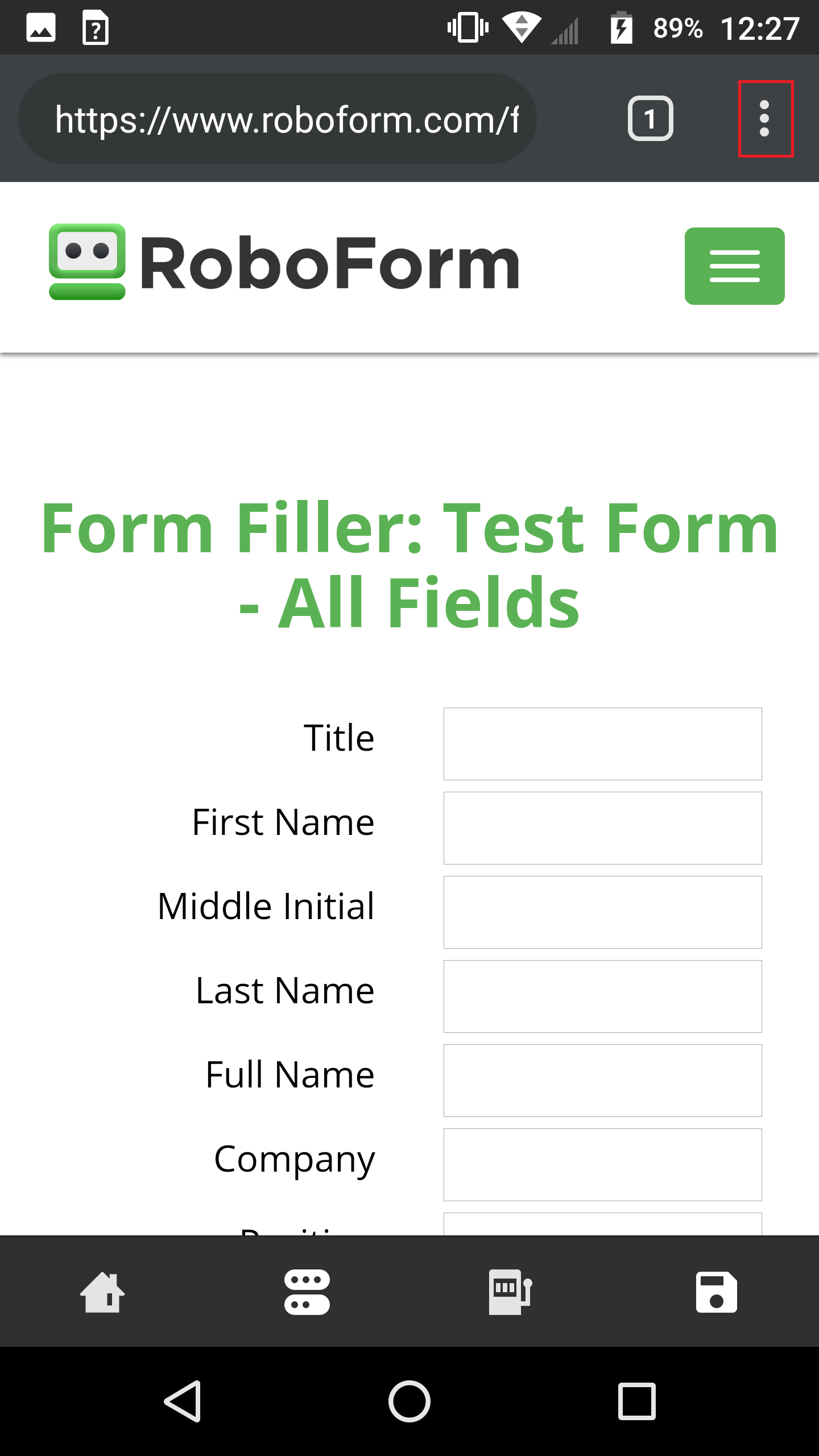 3) Tap "Fill From..."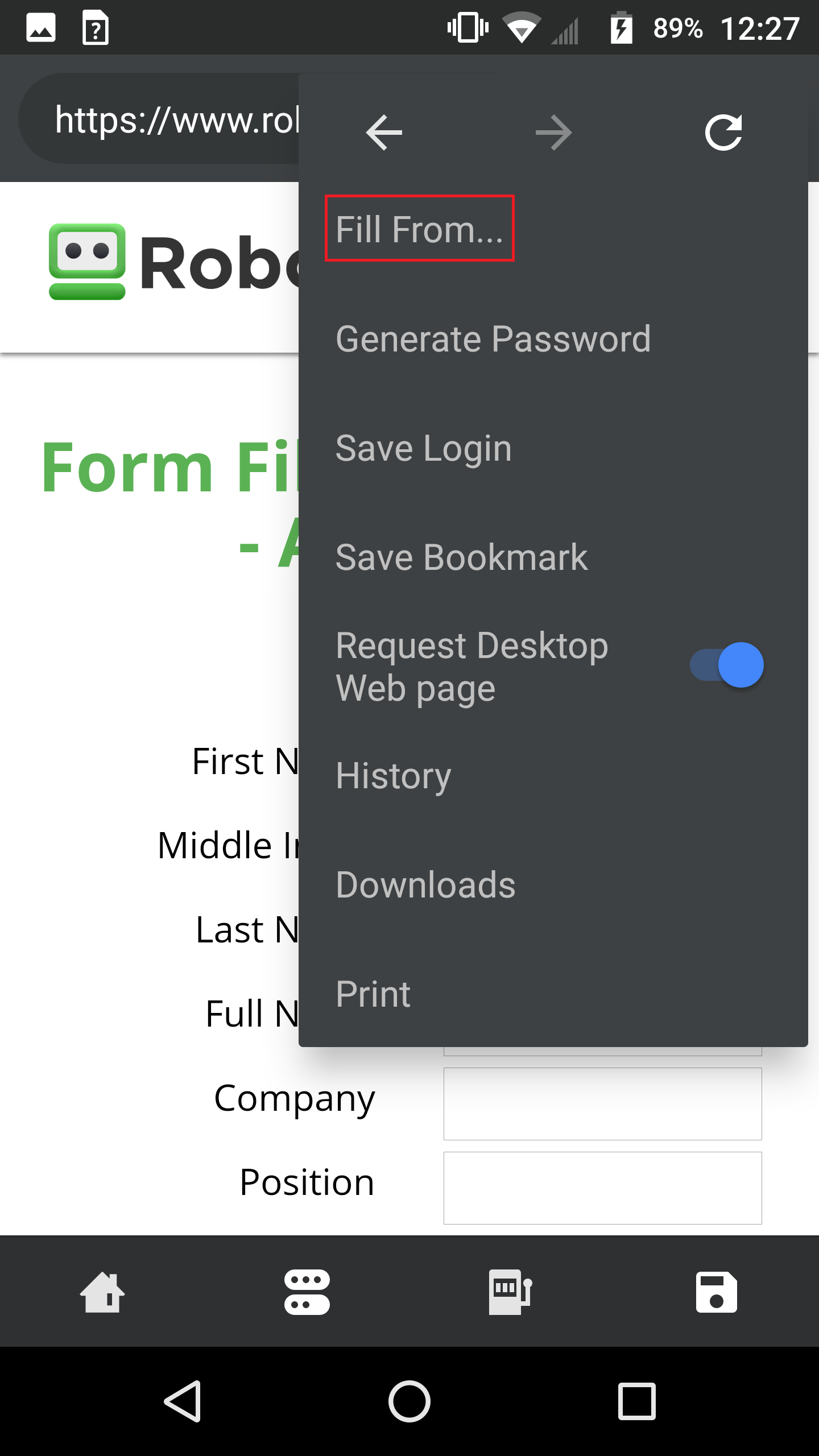 4) Tap Identity and choose the Identity you wish to use.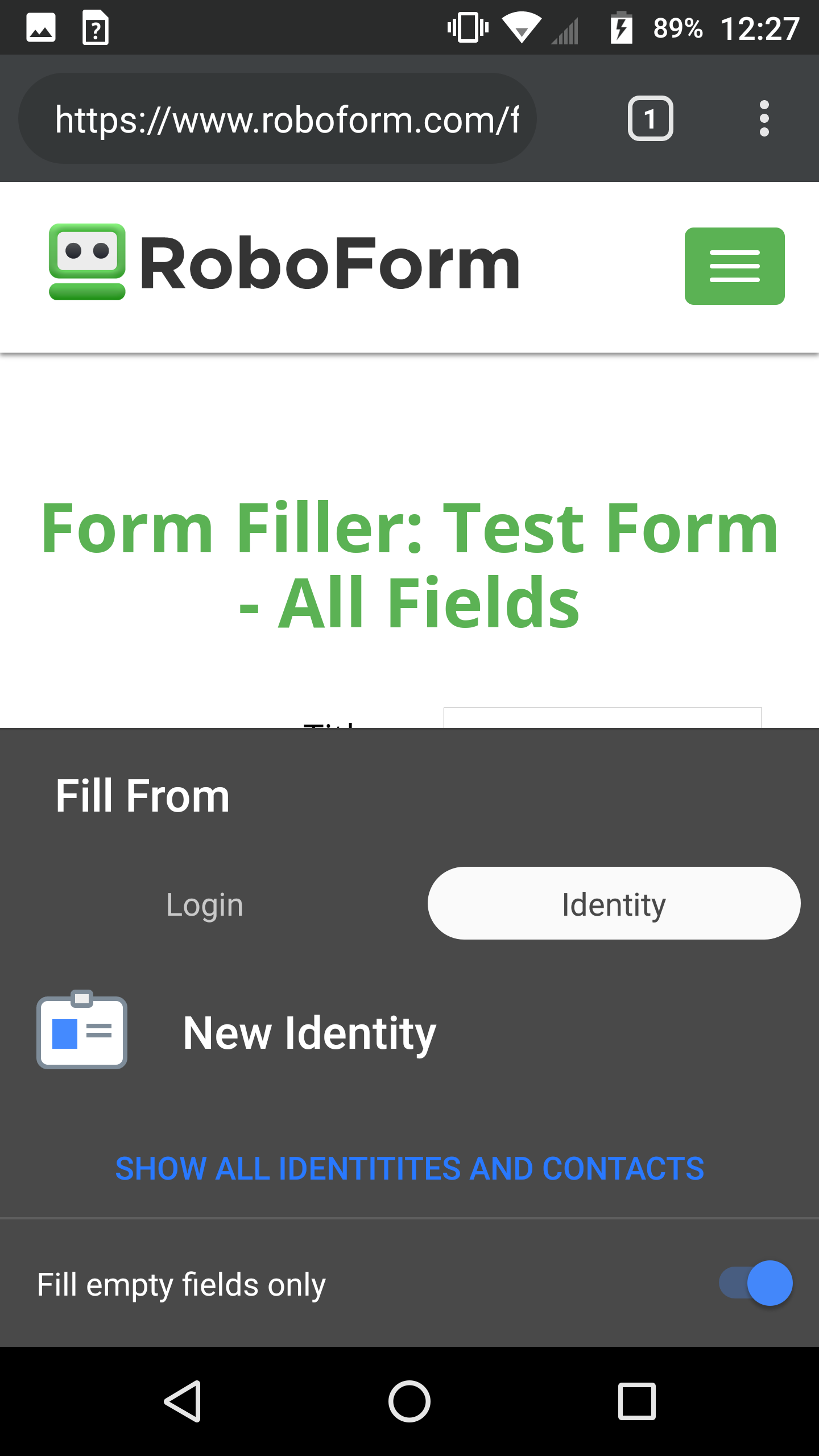 NOTE: When using other browsers (e.g. Chrome, Dolphin, Firefox), RoboForm for Android cannot directly fill forms from Identities.
You can test form filling from your RoboForm Identities using our Test Form.