The RoboForm Start Page combines all of your most frequently used Logins and Bookmarks in one place, making your browsing experience faster and easier than ever before.


Customizing Your Start Page
There are a variety of different ways that you can customize the appearance and functionality of your RoboForm Start Page.
1. Start Page Layout
In the right hand corner of the Start Page you'll see four different buttons. The first three buttons let you modify your Start Page by choosing how your Logins and Bookmarks are displayed. You can choose a larger box view, a smaller box view, and a list view of your Logins and Bookmarks.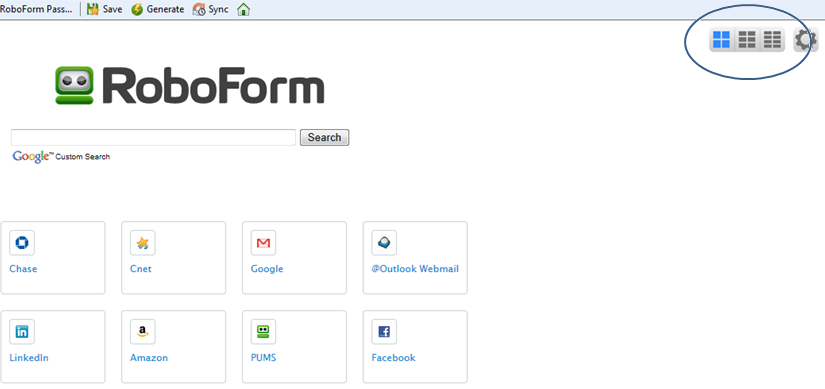 2. Start Page Options
In the right hand corner of the Start Page you'll see a gear button. Hover over this button and a menu will appear. Click on "Options" to edit the number of Logins and Bookmarks on your Start Page.

In the Options menu, you can increase and/or decrease the number of "Most Popular Logins", "Bookmarks", and "Recently Used Logins" that you see on your Start Page. Click on the button "Make RoboForm My Start Page". If you are not using RoboForm as your Start Page yet. Select the "OK" button to apply changes.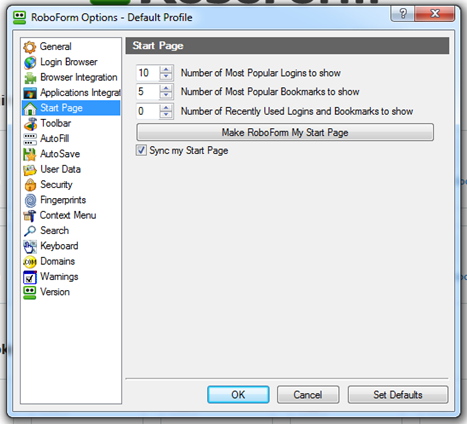 3. Changing the Order of Your Logins and Bookmarks
You can order your Logins and Bookmarks just by dragging and dropping them to different areas on the page. For example, if you want to change the order of your favorite Logins or Bookmarks, click on the Login or Bookmarks that you want to move and hold down on the mouse. While holding down on the mouse, drag the Login or Bookmark to the desired spot and release.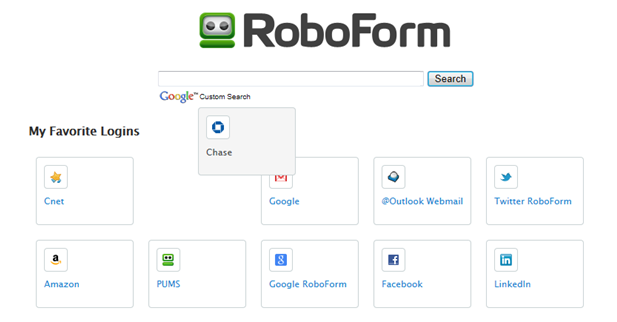 4. Adding and Removing Logins and Bookmarks from Your Start Page
Click the slider on the left-hand side of the Start Page to view all of your Logins and Bookmarks.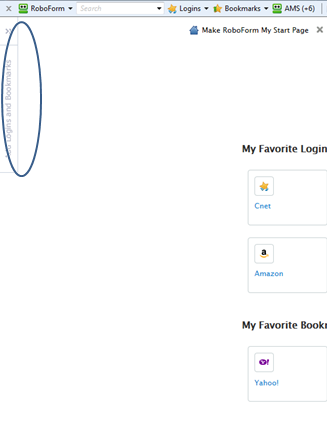 To add Logins and Bookmarks to your Start Page, you can drag and drop your Logins and Bookmarks from the left side to the Start Page. If you want to remove a Login from the start page, simply drag the Login from the Start Page to the slider menu. This will not delete your Login, it simply removes it from your Start page.
Adding a Login or Bookmark to the Start Page: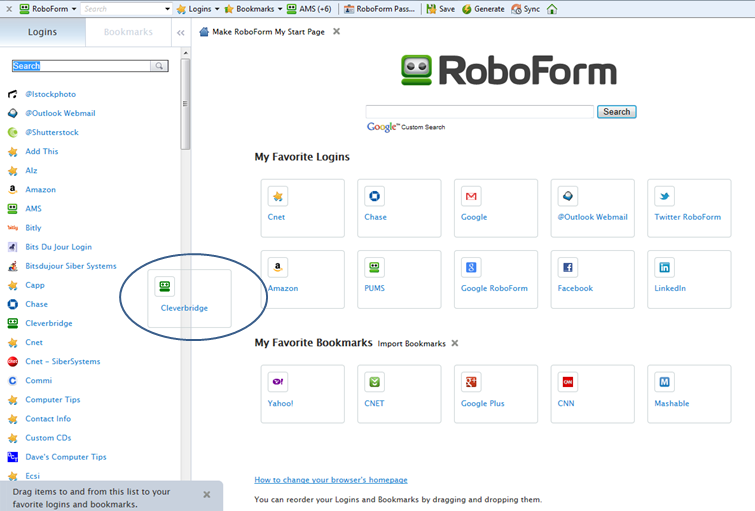 Removing a Login or Bookmark from the Start Page: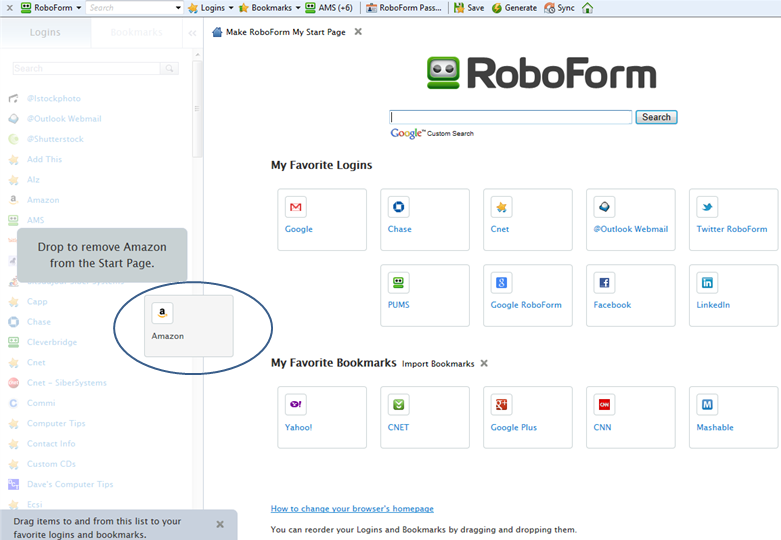 Using Your RoboForm Start Page to Search the Web
We included a web search box on the RoboForm Start Page, so you can easily search for anything on the web. In the search box, type in anything that you would like to search and click on the Search button. You'll see that the search results for that topic will appear. You can decide which website you would like to visit by clicking on any of the search result links.
As you can see we've made it easier to Login to your favorite websites by giving you the option to make RoboForm your Start Page. We hope you enjoy this new feature. If you have any suggestions please contact us at support.roboform.com.