This tutorial is for RoboForm V7 only. It does not apply to the current version of RoboForm.
A Login is a combination of a site URL, your user name, and your corresponding password. 
Note: normally you do not need to edit a Login. When a login form changes, however, due to web site redesign, simply save a new login over the existing login.
1) To edit a Login, click the RoboForm icon >> Editor.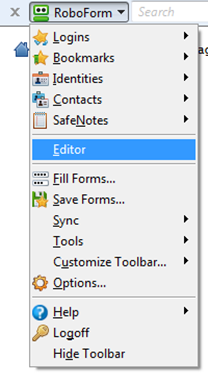 2) Select "Logins" >> click on the login that you would like to edit.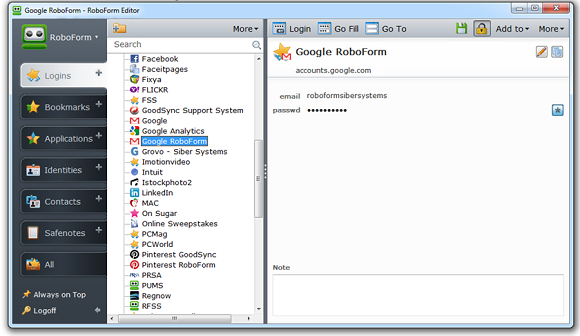 3) Click the pencil icon to edit the login information. You can edit the URL, email, and password. To view or hide the characters in your password, click the asterisk icon.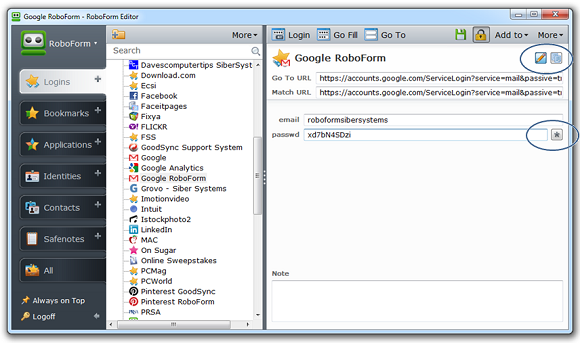 4) Once the changes are complete, click  the green disk icon to save your information.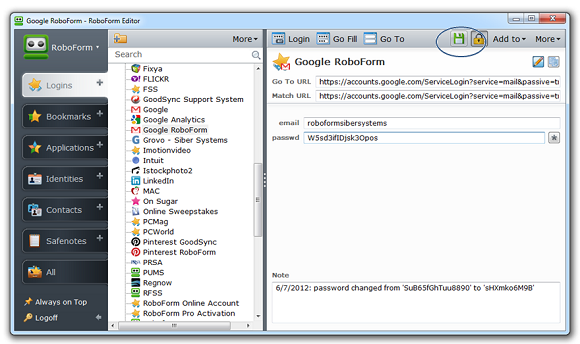 There are three other ways to open the RoboForm Editor:
RoboForm icon >> Logins >> Edit
RoboForm icon >> Logins >> Right click any Login >> Edit
RoboForm Start Page >> Right click any Login >> Edit
Once the Editor is open, follow steps 2 through 4 listed above.