This tutorial is for RoboForm V7 only. It does not apply to the current version of RoboForm.
1) Download: RoboForm for Windows or/and RoboForm for Mac
2) During the installation, choose the Everywhere option.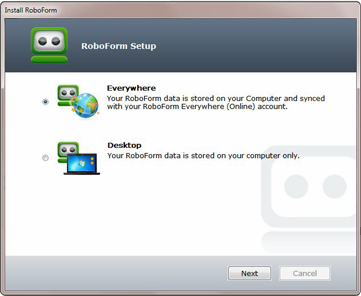 3) Set up a RoboForm Everywhere account.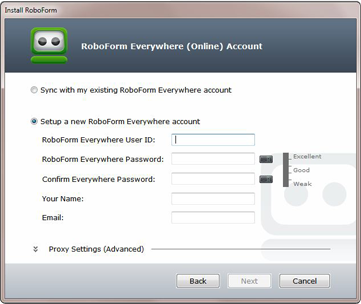 4) Install RoboForm on all of your computers and mobile devices.
5) Log in with the same Everywhere account information across all of your devices.