The Company Profile page, accessed from Company Settings, is where details about the company as well as its licensing are displayed.

Edit Company Information
The left hand panel is where the front end details of the company can be entered. A company can hold your company's' name, URL, and logo.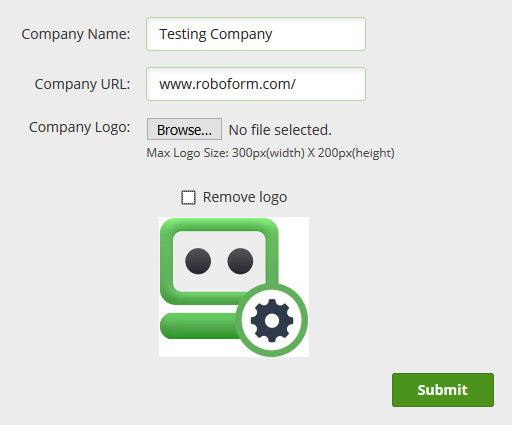 License Information
Information about the company's current licensing is displayed in the right panel. It will show the start and the expiration date of the licenses, as well as the total number of licenses purchased. Licenses can be purchased or renewed from this panel. If additional licenses are purchased, they will be prorated such that the license will expire at the same time as your other licenses and the price will reflect this.