You may need to periodically update your RoboForm software. To do so, follow the steps listed below.


1) Click the RoboForm icon >> Help >> Check for Update.
2) If an update is available, you will receive an update message prompting you to install. Click "Install" to proceed.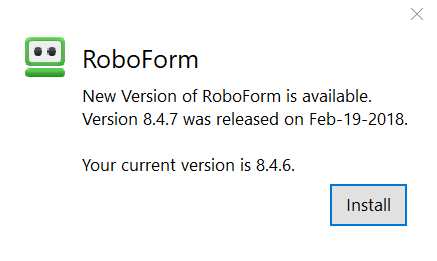 3) RoboForm will list any open applications. These applications must be closed in order for the installation process to be completed. Click "Install" to proceed.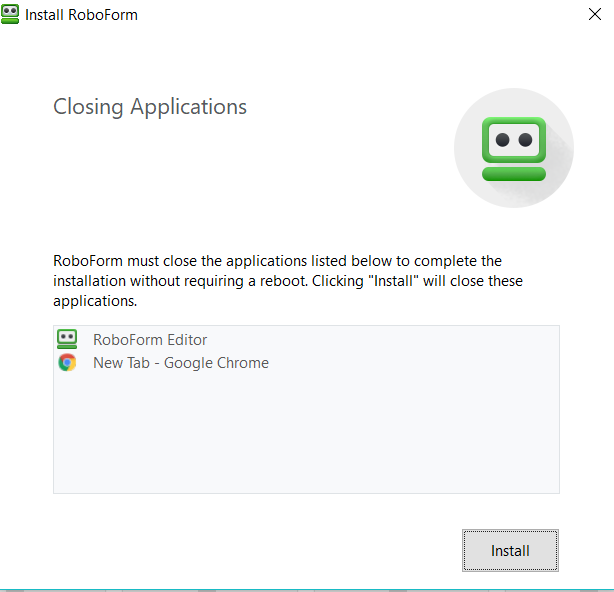 NOTE: If you previously selected "Notify about new versions" (see image below), update notifications will automatically pop up when available. If you would like to receive automatic notifications and do not currently, click the RoboForm icon in the toolbar >> About >> check "Notify about new versions."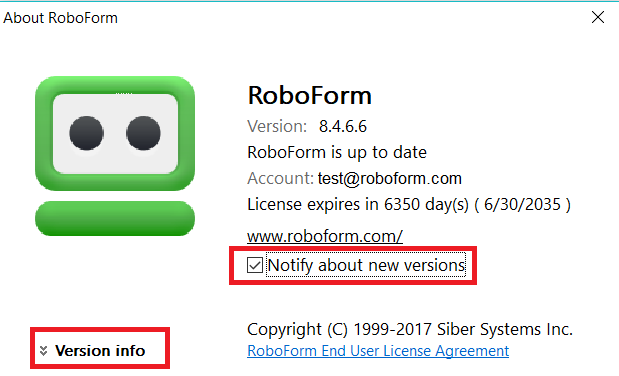 If you are already using the latest version, you'll receive the following message letting you know your software is up-to-date and asking if you'd like to reinstall the same version. Unless you've been instructed to do so by our technical support team (e.g. experiencing a specific bug), select "No."