When creating a RoboForm for Business group or adding a company user to a group, the RoboForm company admin can set the user's usage permission within that group. If a user's usage permission is set to "Limited," they will be unable to view or edit any of the logins shared with them. They can only use RoboForm to log in to the website without ever seeing the actual password. For more information on permission levels in RoboForm for Business click here.

A user's usage permission in a group can be checked and edited in the "Users in Groups" panel.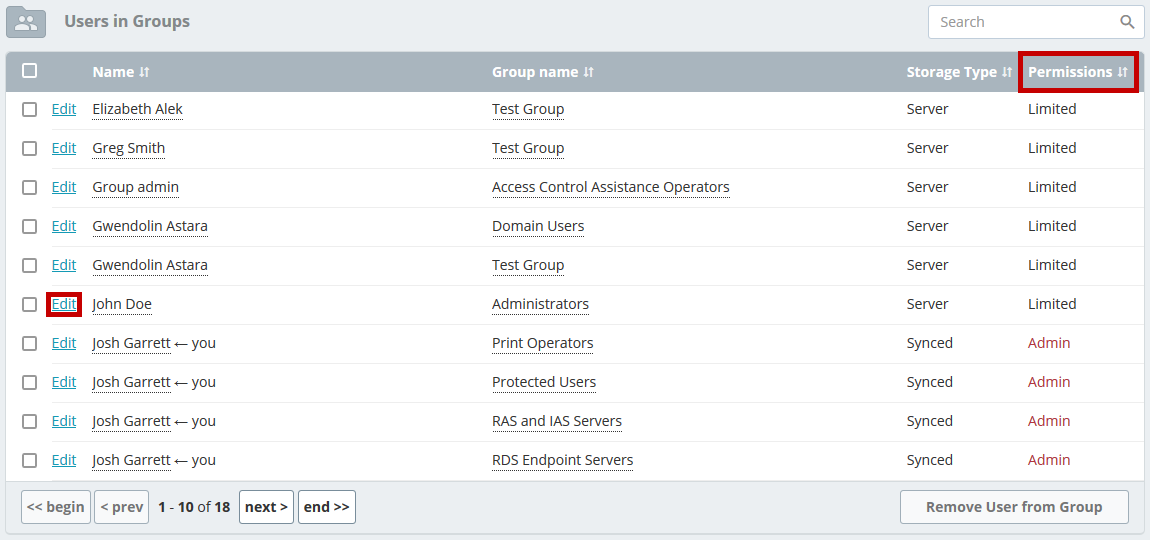 To change a user's usage permission to "Limited," click "Edit" next to their name and change their usage permission.