When an order for a new RoboForm Everywhere subscription (1, 3, or 5 years) is placed using your referral link, you AND your friend will receive an additional 6 months of RoboForm Everywhere for FREE!
How do I share RoboForm with a friend or colleague?
1) Log in using your RoboForm Account credentials.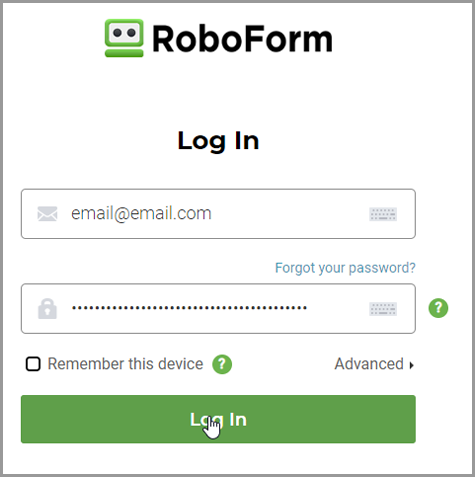 2) Click the "Referral Program" tab, copy your dedicated referral link, and share away! Feel free to share on social media!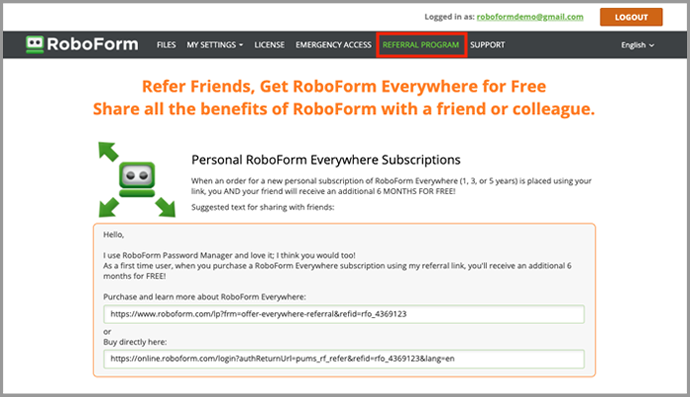 How can I track my referral credits?
1) Log in to RoboForm Online.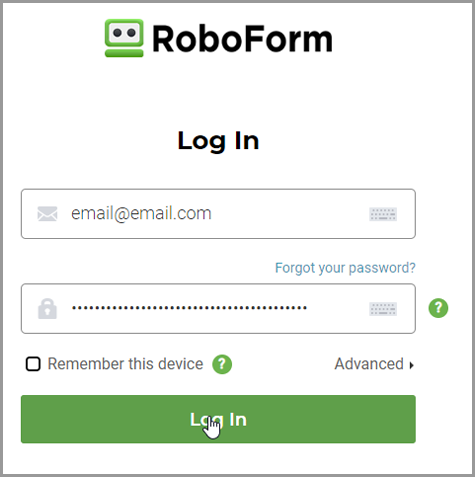 2) Click the "Referral Program" tab and look under "Statistics" to track your referrals.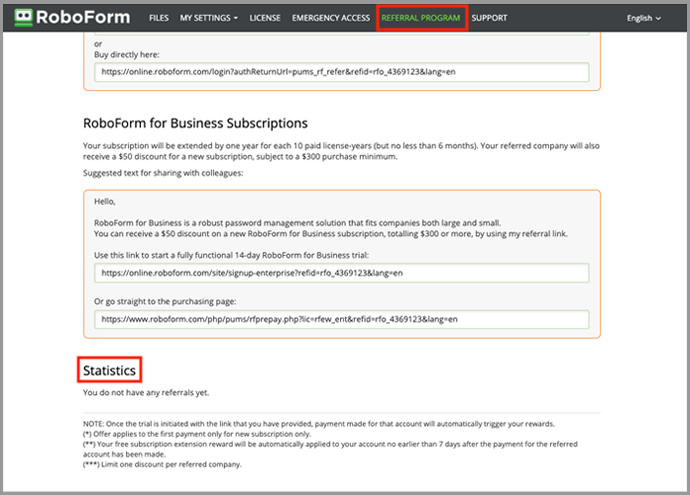 Do I receive referral credit for renewal purchases of RoboForm Everywhere?
No. Renewals are not eligible for the referral program.


When do the six months get applied to my account?
For the referrer, the six months will be applied 7 days later. The person purchasing will see the additional six months immediately.
Can I combine my referral link with a discount code?
No. Only full price purchases are eligible for referral credit.
If I refer someone who signs up for a Family account, will we both still receive referral credit?
Yes. Referral credit will be awarded for all new RoboForm Everywhere subscriptions purchased using your referral link.