Exporting a CSV File From Norton Password Manager
1) Start Norton and click the "Open" button next to Device Security.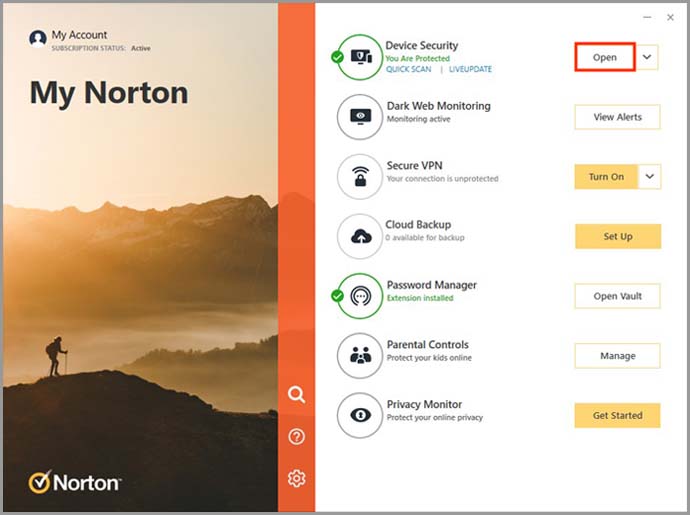 2) In the Norton main window, double-click Internet Security, and then click the "Password Manager" option.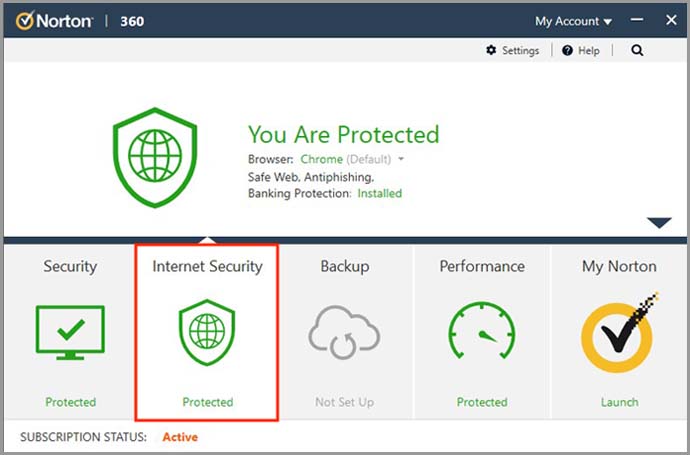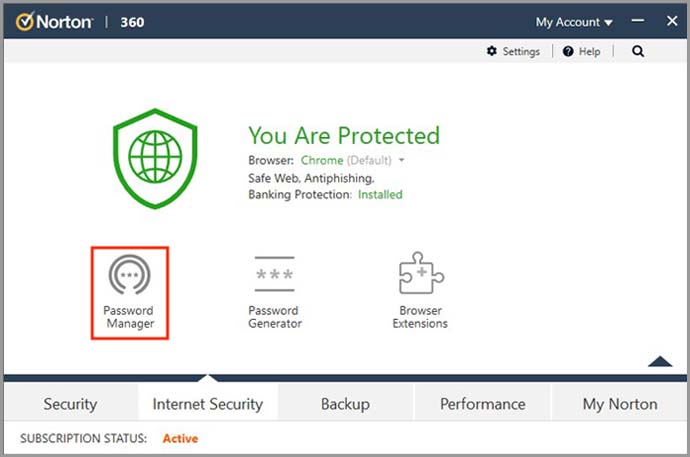 3) In the Norton Password Manager window, click the "Settings" (gear) icon available at the bottom of the window.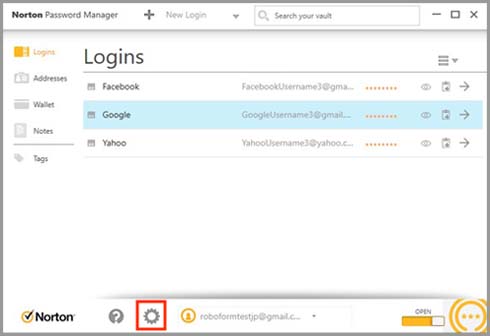 4) Click the "Import/Export" tab. In the Export pane, select "Plain Text - CSV file (Logins & Notes only)" as your file format. Then, click the gray "Export" button.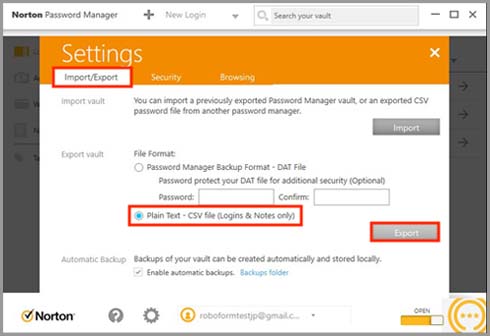 5) Enter your vault password and click the "OK" button.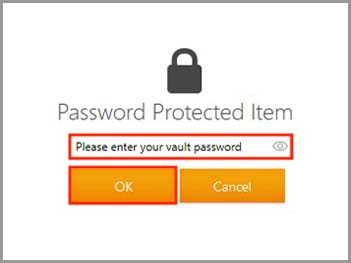 6) You will then be prompted to choose the location you wish to save the CSV file to. Choose your location, and click the "Save" button. You will receive a message confirming that the export was successful.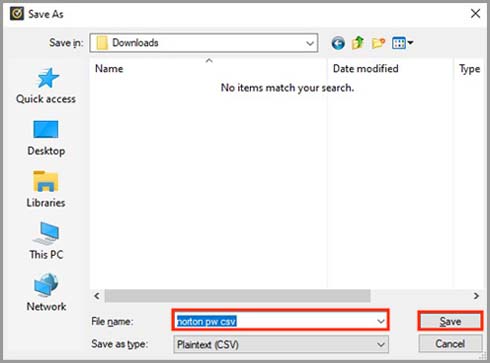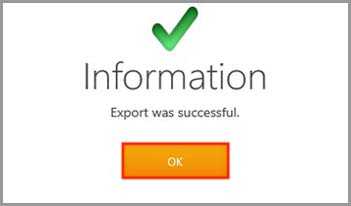 Importing Your Norton Password Manager Data Into RoboForm
1) Click the RoboForm icon >> Tools >> Import.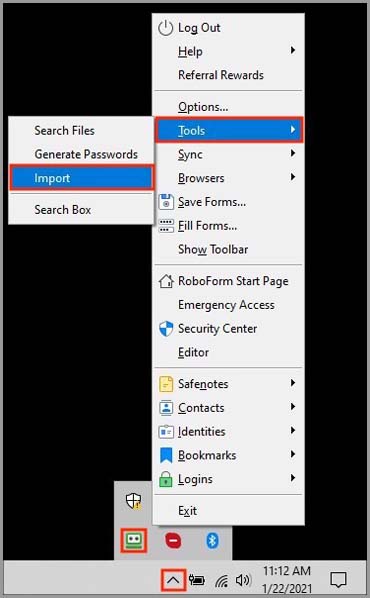 2) Select NIS from the column on the left.
At the bottom of this screen, you can click the "Folder" icon to choose the RoboForm folder where the data will be imported to. By default, the data will be imported into the "Home" folder.
Once the location has been set, select the blue "Import from File" button in the lower right corner.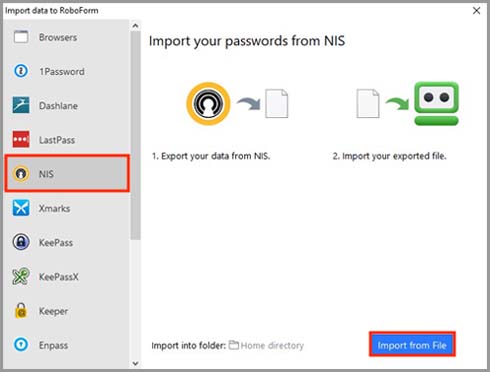 3) Locate the .csv file containing your exported NIS data >> click the "Open" button.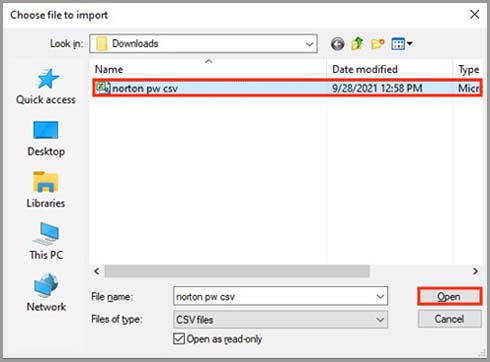 4) When the import has been successfully completed, the following screen will display.