Exporting a CSV File From Bitwarden
1) Open your browser and log in to your Bitwarden account. Then, click the "Tools" tab in the upper left.
2) Select "Export Vault" from the column on the left. Under "File Format" select the option for a .csv file. Then, click the blue "Confirm format" button.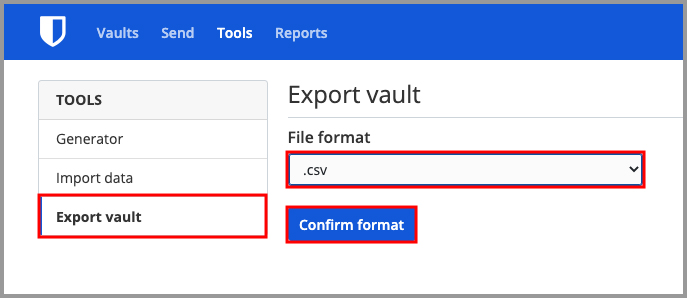 3) You will be prompted to confirm the export, enter your Master Password and click the blue "Export Vault" button on this prompt. Bitwarden will export a CSV file titled "bitwarden_export_##############.csv" into your designated downloads folder.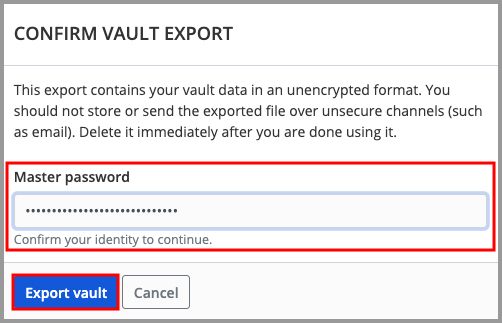 Importing Your Bitwarden Data Into the RoboForm Browser Extension
1) Go to the RoboForm Start Page. In the top right of the Start Page, click your account's email. From the menu which will appear, select the "Import" option.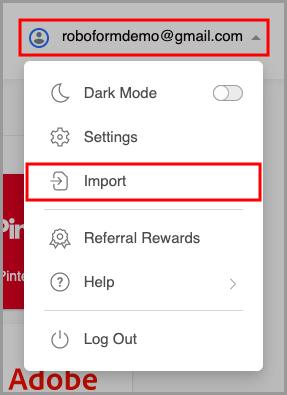 2) Select Bitwarden from the listed options for import and follow the instructions which will appear (or follow the guide above) in order to export your Bitwarden data.
Once you have finished exporting your data from Bitwarden, click the blue "Import from file" button and select the file which contains your Bitwarden data.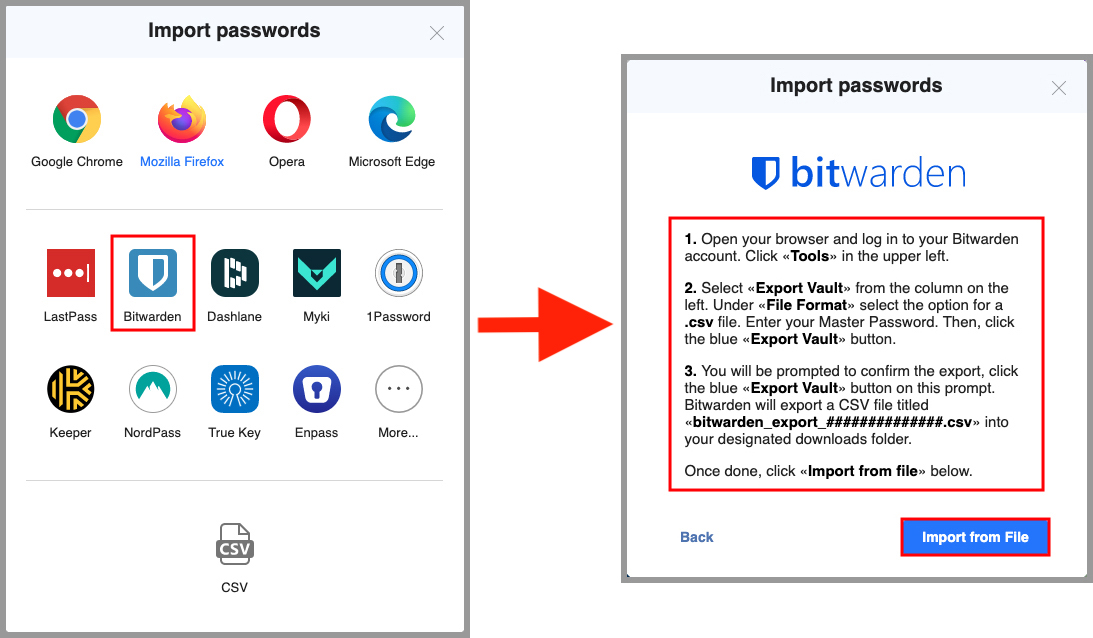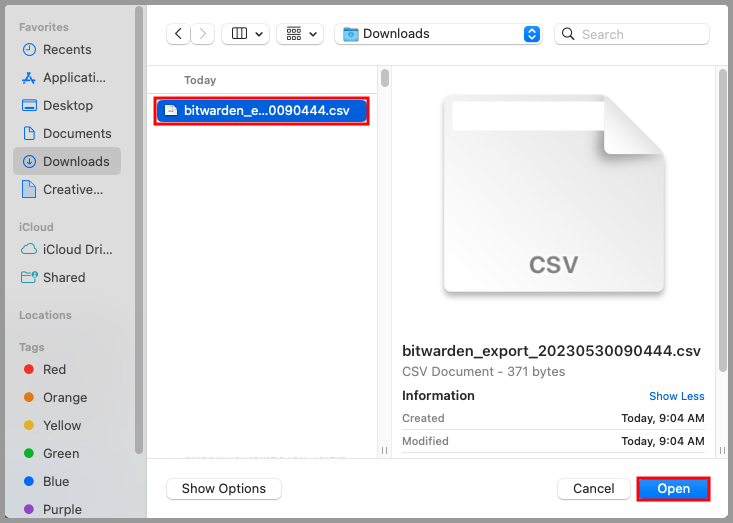 3) RoboForm will present you with a message confirming that the import was successful.