Creating an Identity
To create an identity, follow these steps:
1) Open your browser and click the RoboForm extension icon.
2) Click the house icon in the upper left corner of the extension's menu.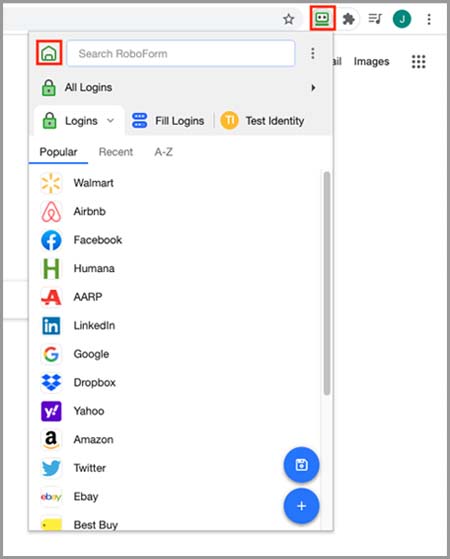 3) You will now be on the Start Page. Click the blue [ + ] button in the bottom right corner and select "Identity" from the menu.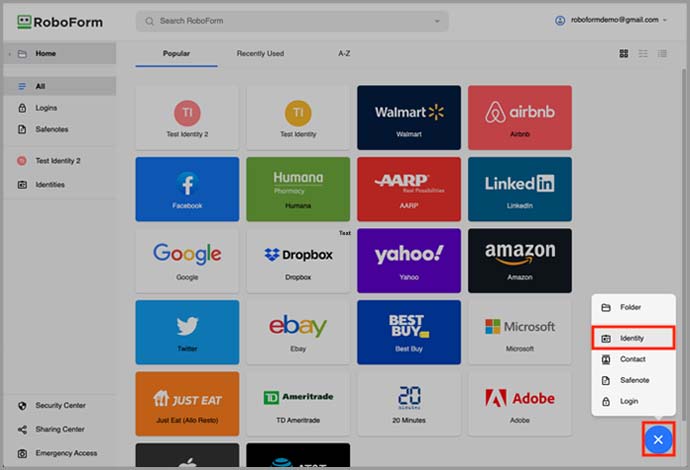 4) The Create New Identity window will appear. Within this window, you can name your identity and select the country applicable to it. After inputting this information, click "Next."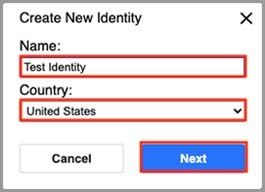 5) Within your Identity, you can include the following categories of information:
Person - Personal information for the Identity,
Business - Workplace information for the Identity
Passport - Passport details for the Identity
Address - Address for the Identity
Credit Card - Credit card details for the identity
Bank Account - Banking information for the identity
Car - Vehicle details for the identity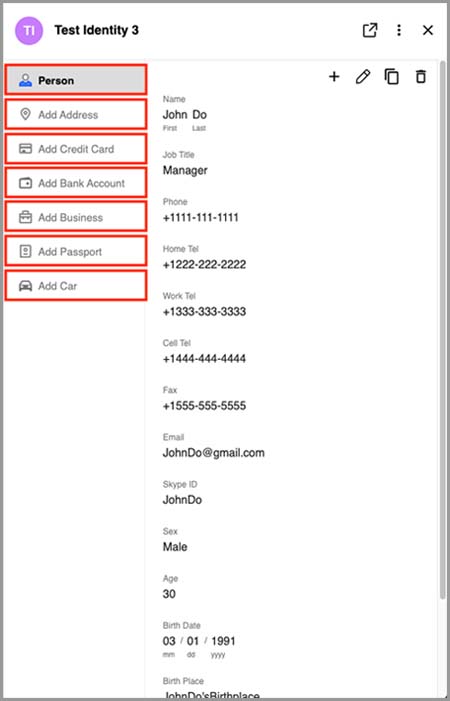 6) Press the "Save" button when you have entered your information.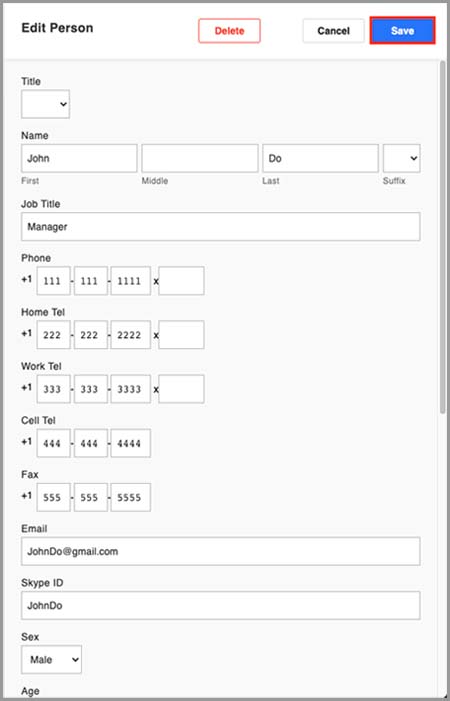 Using an Identity
Having your information stored in an Identity can be useful for a number of reasons, such as filling out shipping and billing information, filling out medical forms, and even entering sweepstakes.
To use your completed Identity, follow these steps:
1) Navigate to a website which contains forms you need to fill out, and click the RoboForm extension icon. The extension will automatically open to the "Identities" tab.
2) Select the identity you wish to fill from by clicking the dropdown on the right of the Identities tab.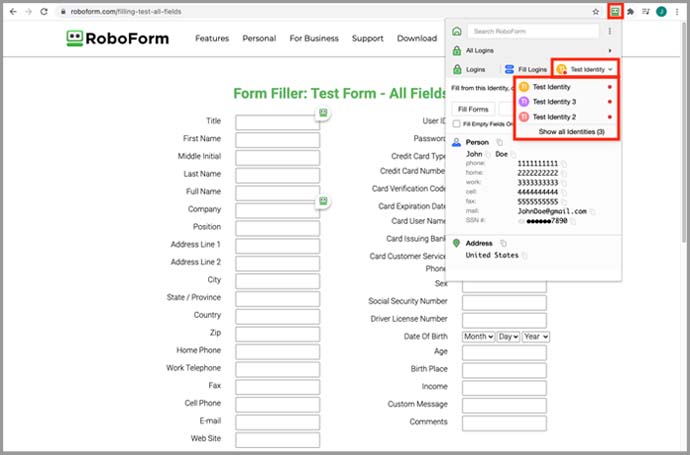 3) Click the "Fill Forms" button. If there are any sensitive fields, such as Social Security Number, a window will appear prompting you to confirm that you would like to fill them. Click "Ok" and the information saved within that Identity will automatically be filled into the appropriate lines within the form.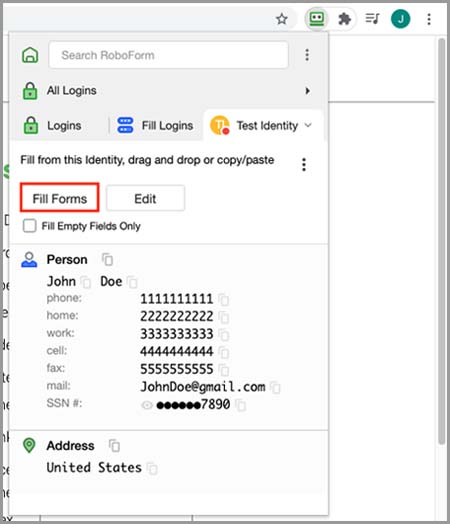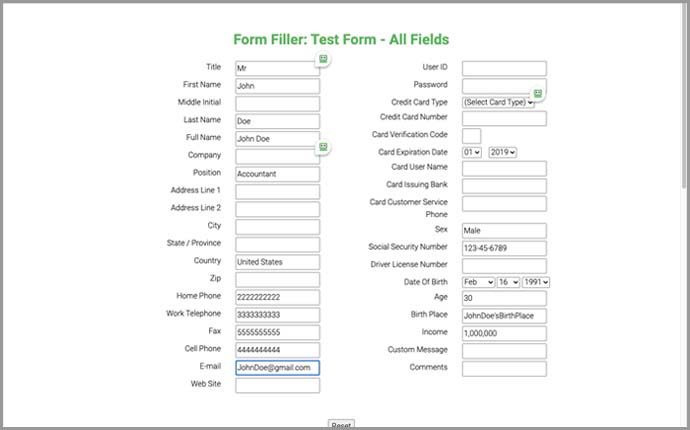 NOTE: In many instances, you will need to fill forms across multiple pages. One example of this is Amazon's checkout process. If the checkout process is done across multiple pages, continue to fill from the appropriate Identity whenever a blank form is present. RoboForm will automatically fill in the appropriate information.