1) Click the RoboForm icon in your taskbar >>  Identities >> New.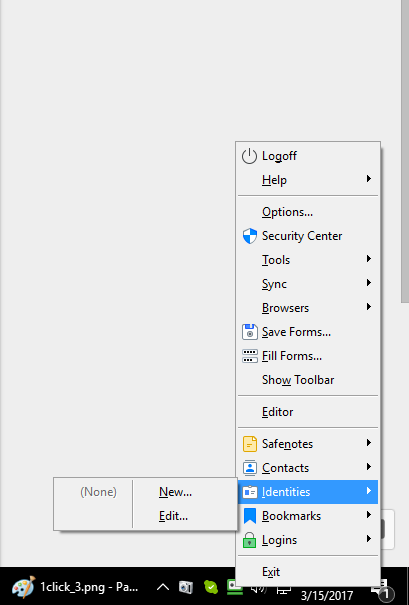 2) Name your Identity >> click "Create In" >> select the folder in which you'd like to store this Identity >> click the OK button.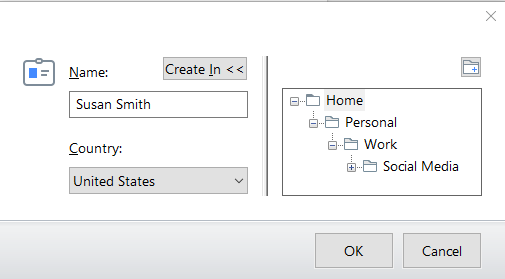 3) Within your Identity, you can include information the following categories of information: Person, Business, Passport, Address, Credit Card, Bank Account, Car, Authentication, and Custom. Press the Save icon when you have entered your information.