Chrome
Older versions of Chrome did have the ability to place the RoboForm toolbar at the top of the browser. Chrome has since changed their browser functionality so that this is no longer possible. No one can place an upper toolbar in Chrome; this is why RoboForm must be placed at the bottom.
Edge
Similar to Chrome, an upper toolbar is not available. Since its inception, Edge has only supported WebExtensions.
Firefox
Per Mozilla, Firefox 57 only supports WebExtensions. Support for browser toolbars like RoboForm's are not possible with WebExtensions. As such, starting with version 8.3.7, the RoboForm extension no longer includes a full static toolbar. Rather, RoboForm appears as a button with a vertical menu, similar to Chrome. This change also applies to Android.
NOTE: If you attempt to use RoboForm in a previous version of Firefox, the upper toolbar will not appear as the update has already occurred to the extension.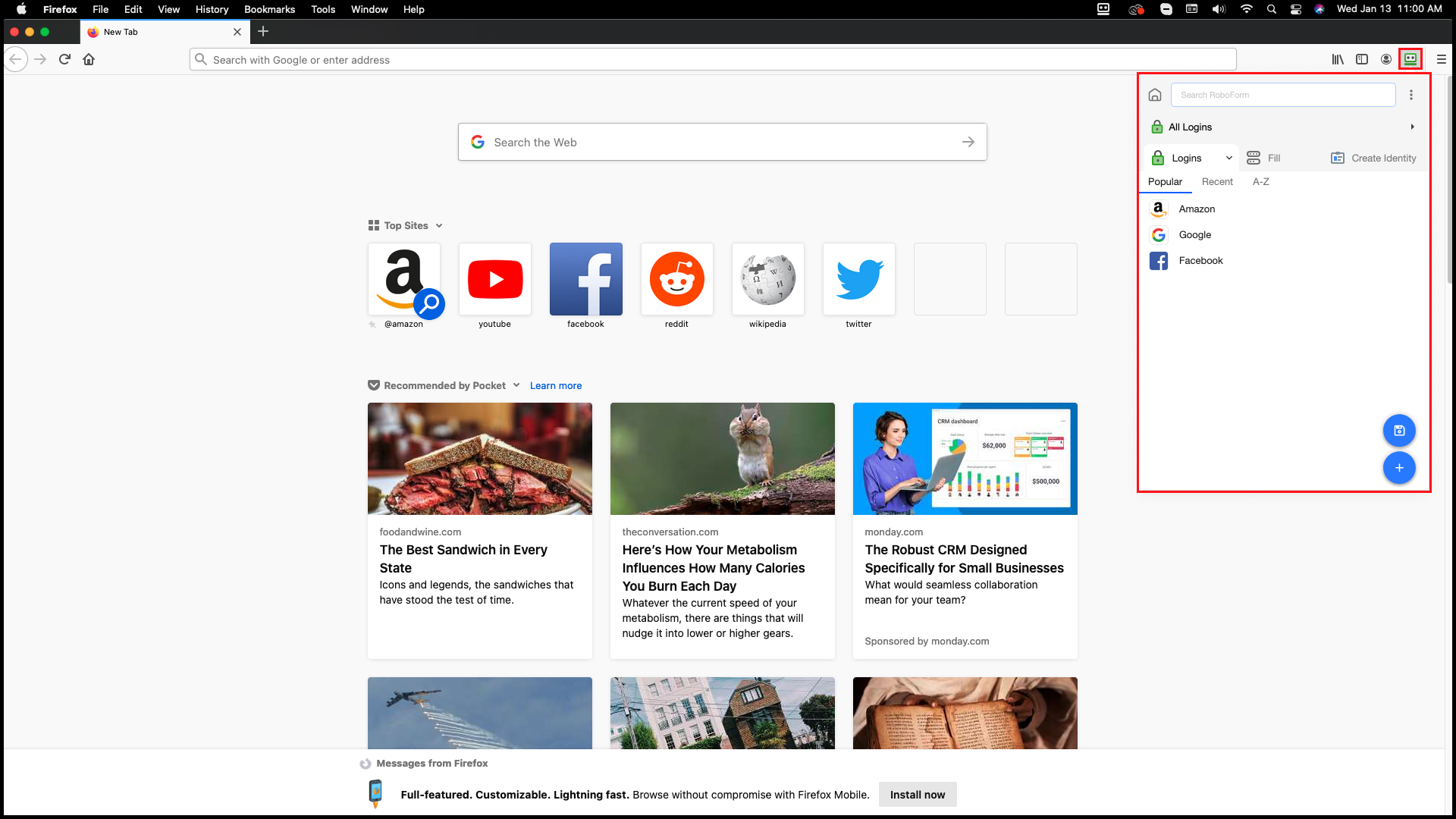 For more information from Firefox about the implementation for WebExtensions, please click here: https://blog.mozilla.org/addons/2016/11/23/add-ons-in-2017/
To enable the toolbar at the bottom of these browsers, see here: https://help.roboform.com/hc/en-us/articles/115000443051-Enabling-the-RoboForm-lower-Toolbar-in-Chrome-and-Firefox