If you are the Family Plan license holder, log in to the online portal at https://online.roboform.com/login
1) Go to "Licenses" on the top navigation.
2) Under Licenses Management, click "assign."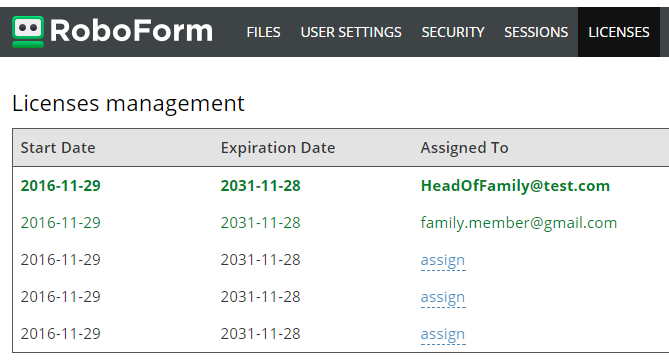 3) Enter the family member's RoboForm Account email and select "Ok." If the assignee does not have an existing RoboForm Account, they will receive instructions to create one.