RoboForm's Backup and Restore is a useful tool if you ever wish to revert your RoboForm data to a previous moment in time.
The number of backups is limited to seven, and backups are performed in the following time intervals: today, yesterday, 3 days, 1 week, 1 month, 4 months, and older. Once the seven backup max has been reached, the oldest backup is automatically removed to make room for the newest incoming backup.
Windows and Mac
1) Click the RoboForm icon in the system tray (lower, right of your screen) or the RoboForm browser extension (top, right of your screen).
2) Select Options.

3) Choose ACCOUNT & DATA on the left side of the menu >> select BACKUP AND RESTORE.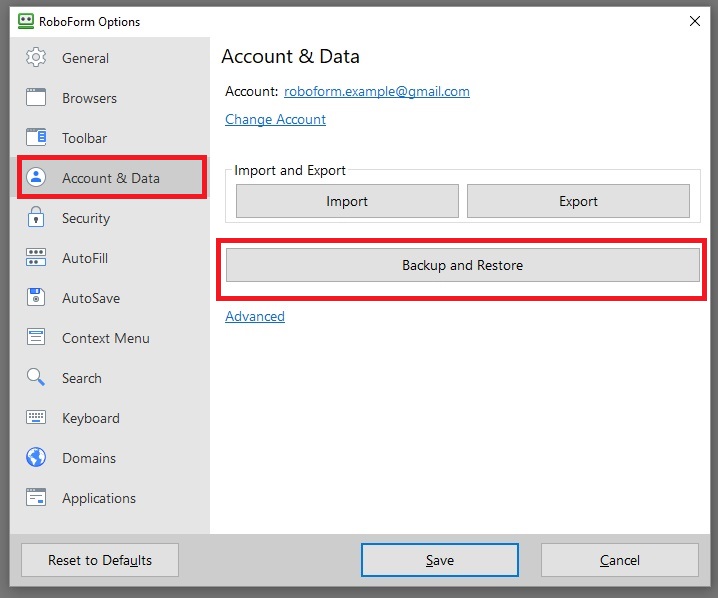 4) RoboForm for Free users will see their backups under the LOCAL folder, while RoboForm Everywhere users will see them under the LOCAL folder, as well as the ON SERVER folder.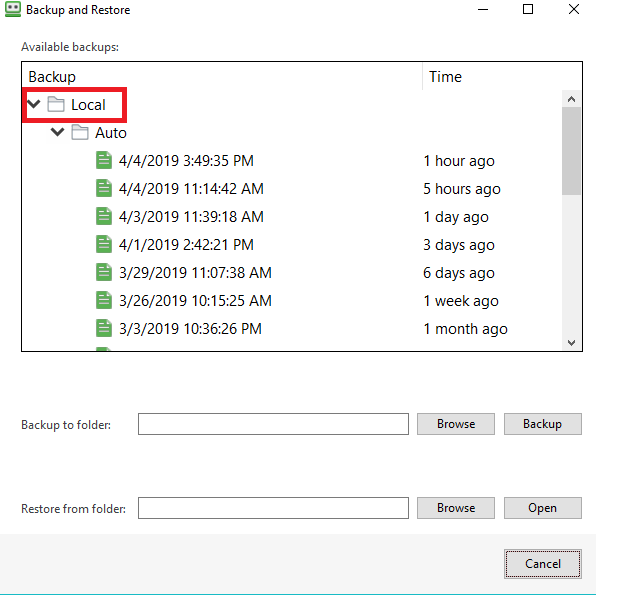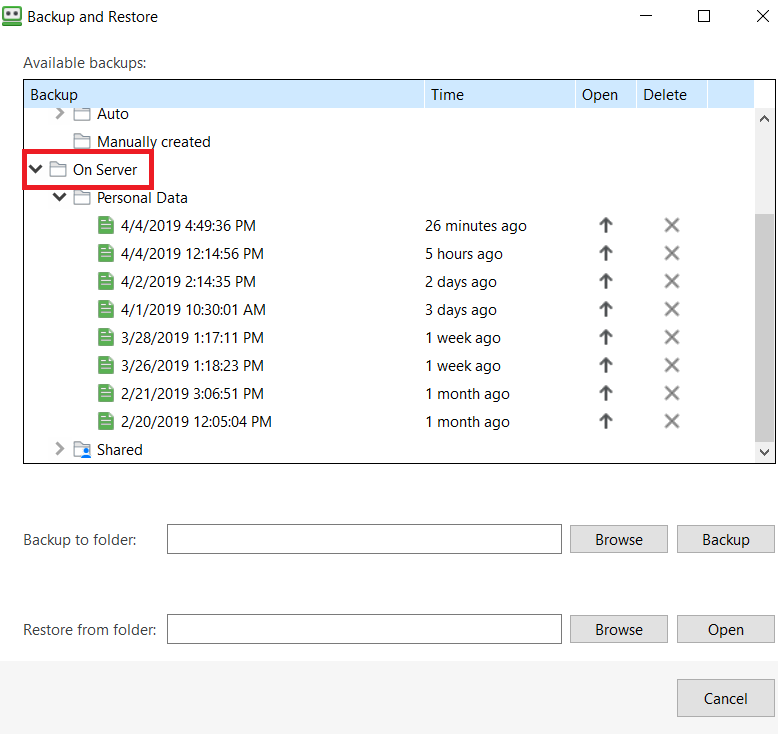 5) Backup and Restore

Backup: Click the desired data file >> click BACKUP >> select the folder where you'd like to save this copy of your RoboForm data or click the MAKE NEW FOLDER button >> click the OK button.
Restore: To the left of RESTORE FROM FOLDER, click the BROWSE or OPEN button >> select the folder that contains the saved copy of your RoboForm data that you'd like to restore >> click OK.