RoboForm's Backup and Restore is a useful tool if you ever wish to revert your RoboForm data to a previous moment in time.
Restore Data Locally From Your Computer
1) Click the RoboForm icon in the system tray (lower, right of your screen by default for Windows. On Mac from the upper right near the time.)
2) Select Options or Preferences.

3) Choose Account & Data on the left side of the menu >> select Backed and Restore.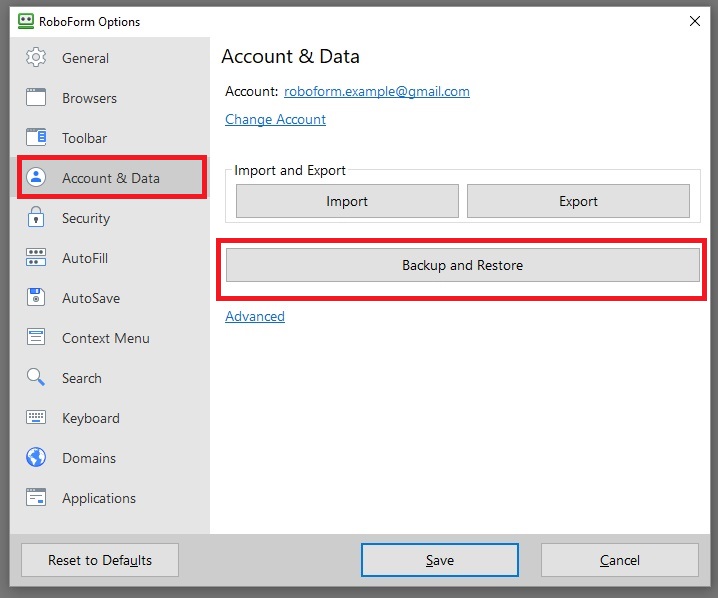 4) At the top two sets of backups should be shown: a Local folder, as well as the On Server folder. These can be used by selecting Open to the right of the date you wish to restore from. Within that backup the data can be selected through the check boxes to be restored.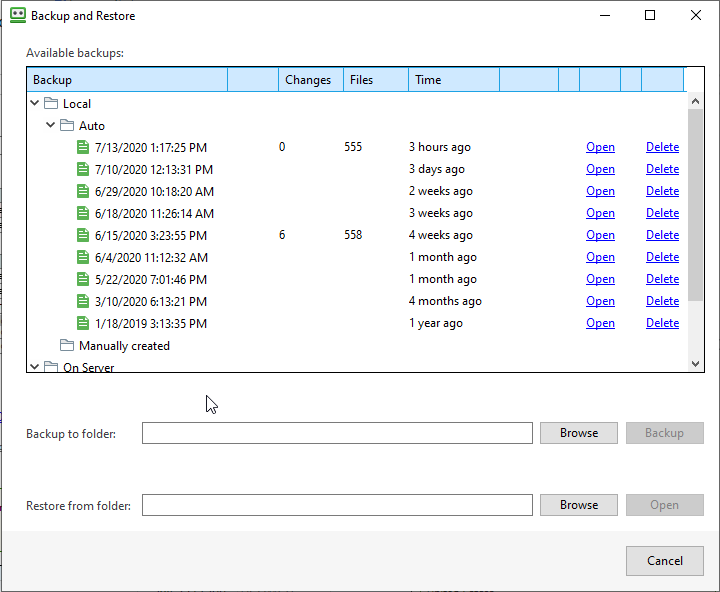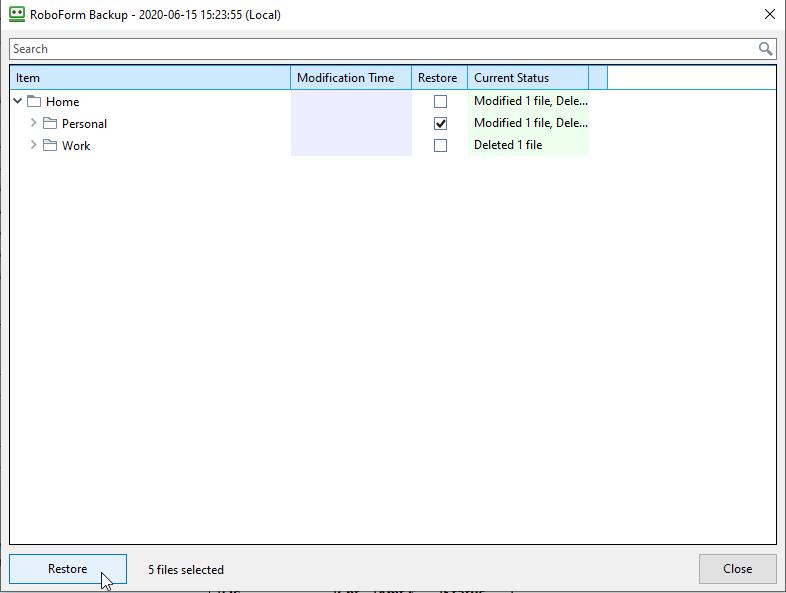 5) Restore
To the right of Restore from folder click the Browse button. Then select the folder that contains the saved copy of your RoboForm data that you'd like to restore. Click OK once selected.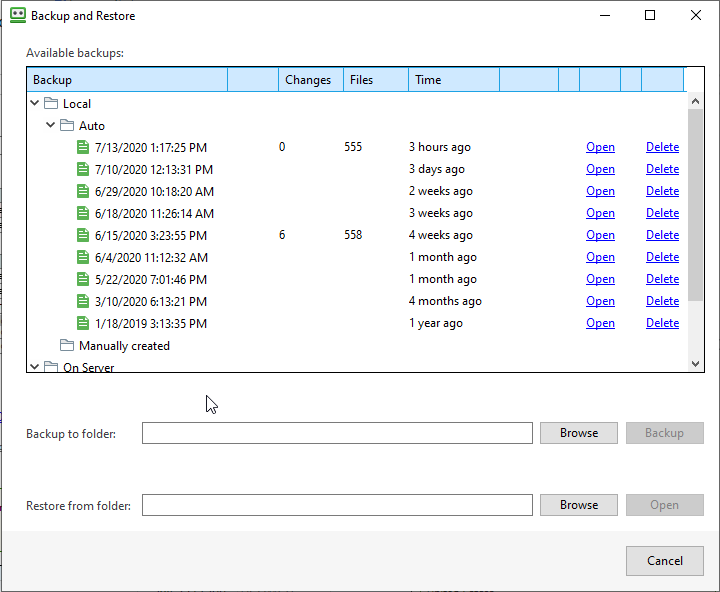 6) RoboForm will then attempt to restore the data, your Master Password used at the time of the backup will be necessary.
Restore Data From RoboForm Everywhere
1) Login to your active RoboForm Everywhere account at: https://online.roboform.com/login?lang=en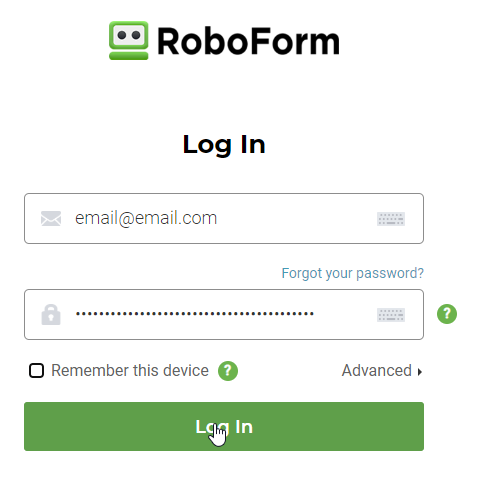 2) Once logged in with your email address and Master Password select My Settings on the top bar, then User Settings.

3) Choose Restore, then select Yes in the following prompt, then Close on the final prompt.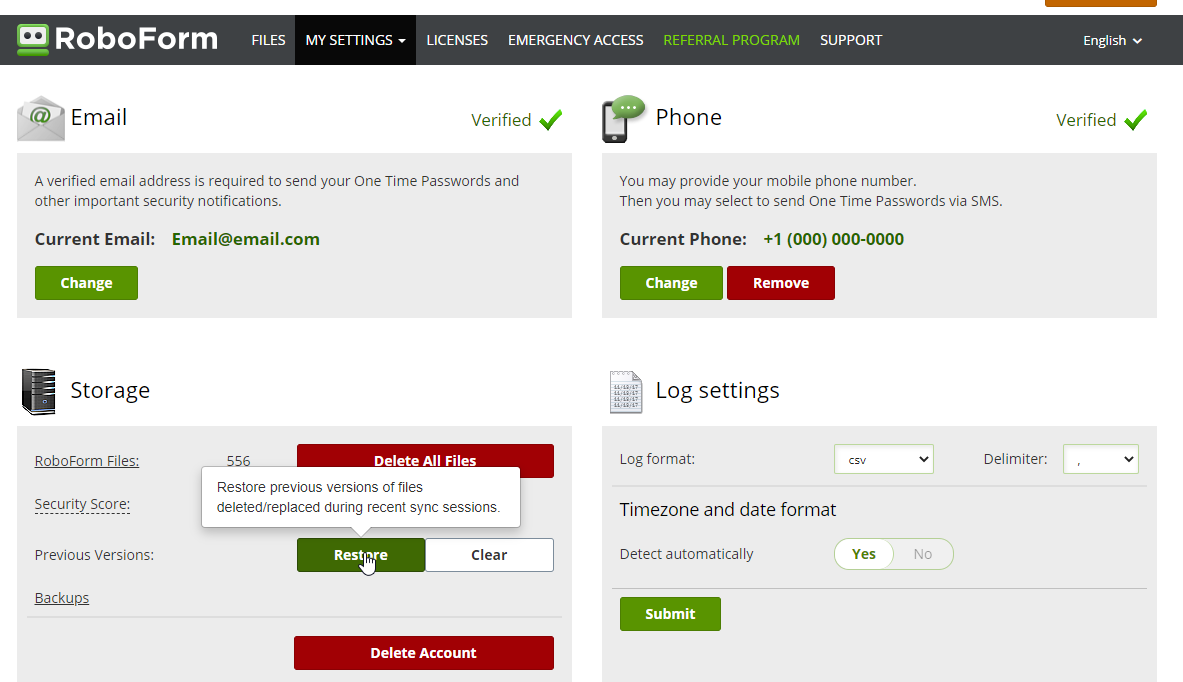 4) The restored folder will now be present within your account and upon next synchronization on your computer(s) or mobile device(s).