RoboForm 8 data is still stored locally and can be synchronized within your RoboForm Account. The new default path location is C:\Users\<USERNAME>\AppData\Roaming\RoboForm\Profiles\<RoboForm account name> or <RoboForm Profile name from RoboForm 7>
You can modify this folder by following these steps. 
1. Select the RoboForm Taskbar Icon>> Options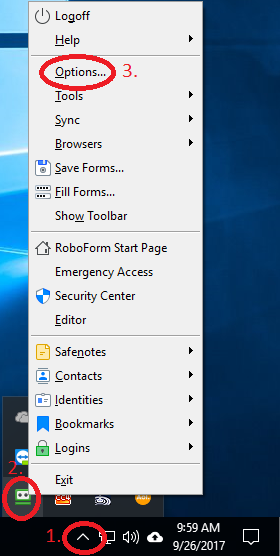 2. Click Data & Sync>> Advanced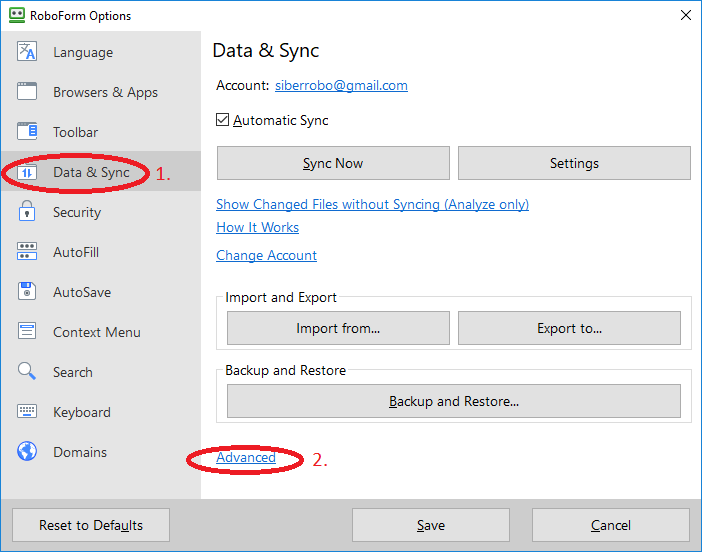 3. Click Select Data Folder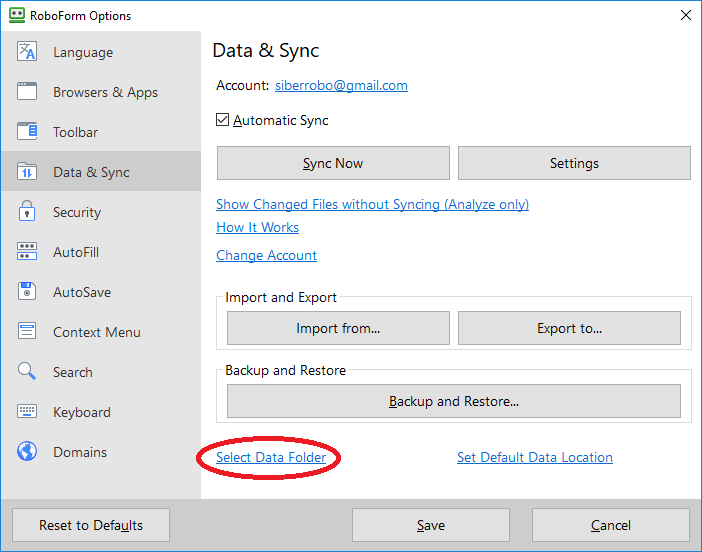 4. You will receive a warning message to ensure you want to modify the data folder to a custom directory. Select Yes to move forward. Select Cancel to stop. 
*Please note this option will allow you to select a custom directory location for RoboForm data. This may have an effect on the synchronization speed and accessibility.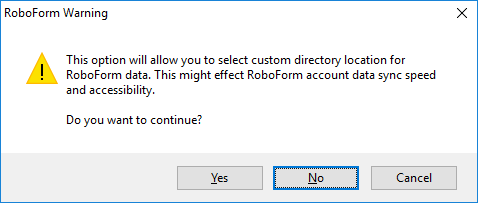 5. Once you select yes you can choose your folder from the file explorer window presented. You can choose an existing folder or create a new folder "Make New Folder". Select OK once you have chosen the new data folder.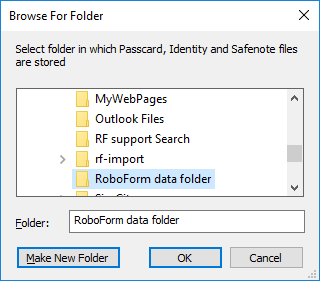 6. Once selecting the new folder you will need to sync your data to the new location. Select "Login with Existing Account". Please enter Your RFO account Email and Master Password. 
*If you create a new account your existing data will sync to the new data folder.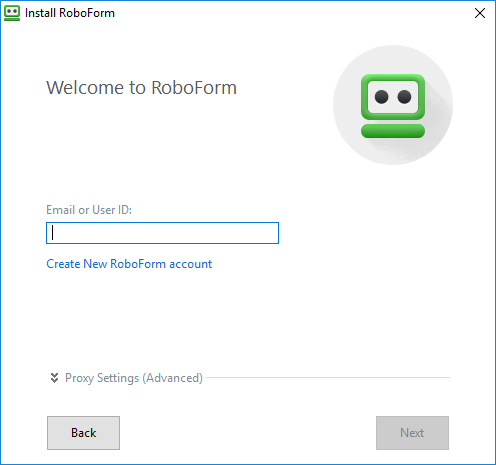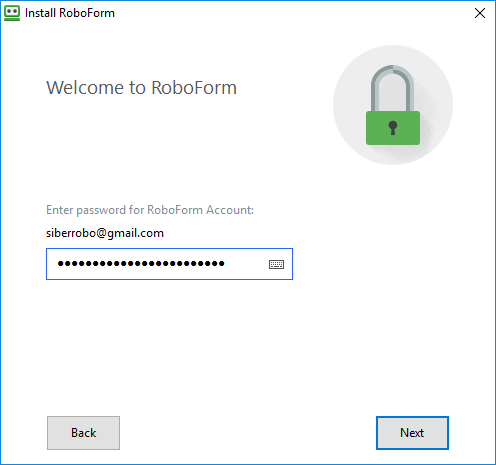 7. Once you have synced your account, your data folder has been changed correctly. You should have the following confirmation of completion.