The RoboForm Start Page combines all of your Logins and Bookmarks in one place, making your browsing experience faster and easier than ever before.
Customizing Your Start Page
There are a variety of different ways that you can customize the appearance and functionality of your RoboForm Start Page.
1) Start Page Layout
In the right-hand corner of your Start Page, you'll see 3 verticle dots which opens different view options. You can choose a larger box view and a smaller compact box view, and a list view of your Logins and Bookmarks or Safenotes.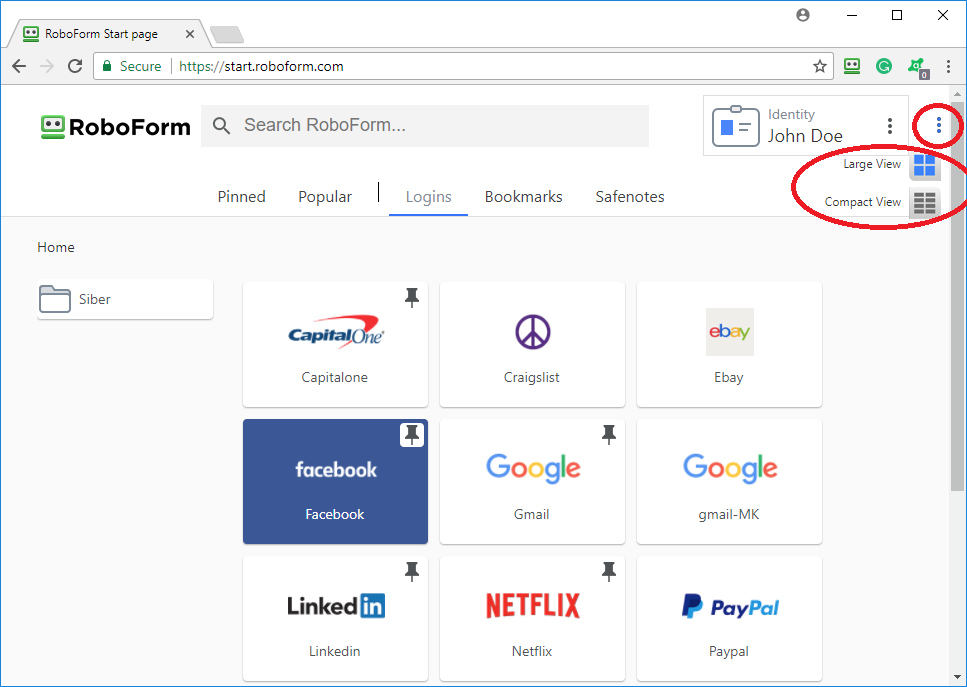 2) Pinned & Popular

Pinned and Popular views allow you to customize the start page with your RoboForm files you use the most. 
A. Pinned allows you to tag the data you use the most to access. In the upper right of each Login, you can click the Push Pin icon to pin it to your Popular list. A darkened Push Pin displays a pinned item. An undarkened Push Pin displays an unpinned item. 
B. Popular list is built on how often you use a Login or Bookmark.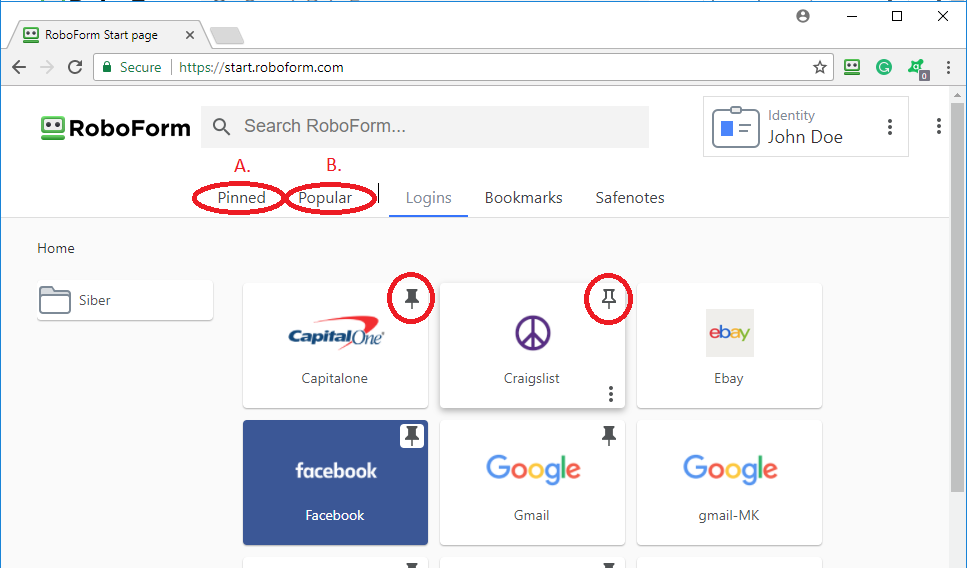 3) Changing the Order of Your Logins and Bookmarks
You can order your Logins and Bookmarks just by dragging and dropping them to different areas on the page. For example, if you want to if you want to change the order of your favorite Logins or Bookmarks, just click on the Login or Bookmarks that you want to move and hold down on the mouse. While holding down on the mouse, drag the Login or Bookmark to the spot where you would like it to be and then release the mouse.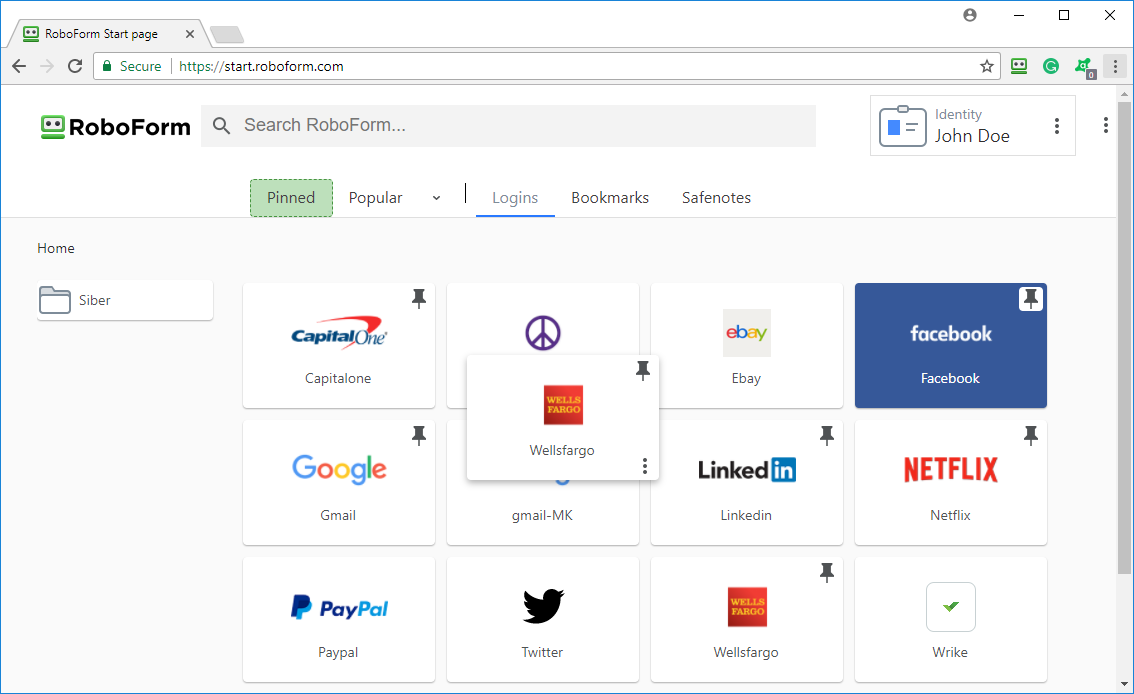 4) Using Your RoboForm Start Page to Search the Web

We included a web search box on the RoboForm Start Page, so you can easily search for anything in RoboForm and on the web. In the search box, type in anything that you would like to search and hit enter. You'll see that the search results for that topic will appear. The current search engine used is Bing.  You can decide which website you would like to visit by clicking on any of the search result links.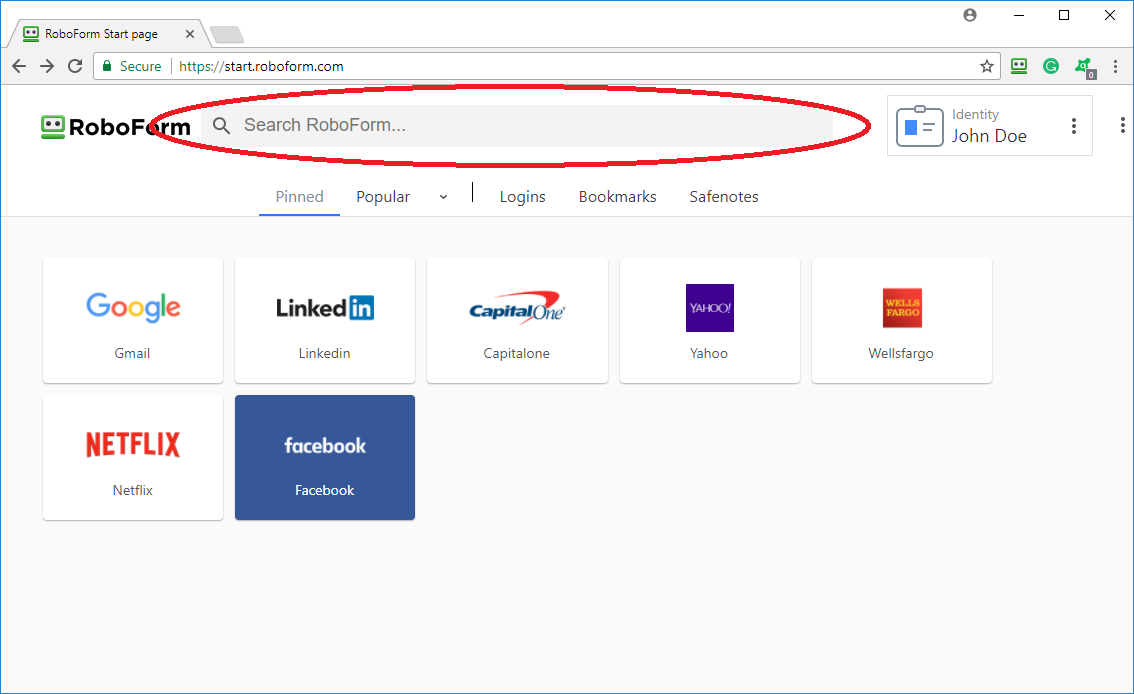 As you can see we've made it easier to Login to your favorite websites by giving you the option to make RoboForm your Start Page. We hope you enjoy this new feature. If you have any suggestions please contact us at support.roboform.com.