To change the email of an existing RoboForm Account:

1) Log in to your RoboForm account using your current email and Master Password.
2) Go to the "My Settings" tab, then select "User Settings" from the dropdown menu.

3) Under the "Email" section where you see your current email, click the green "Change" button.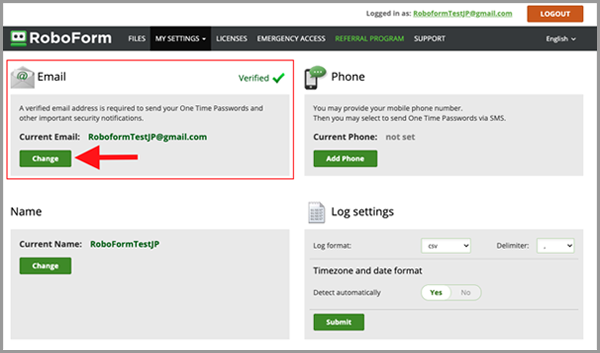 4) Enter the new email you would like registered to your account.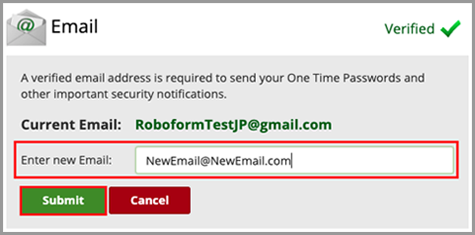 5) Retrieve the confirmation code from your new email inbox and enter it into the "Email" Verification prompt.