Yes, RoboForm has an on-screen keyboard.
To prevent key-logging, you may utilize RoboForm's on-screen keyboard when entering your Master Password.
Accessing and Utilizing the On-Screen Keyboard
1) Begin logging in to RoboForm.
2) Click the keyboard symbol in the far right of the password field.
Windows Appearance: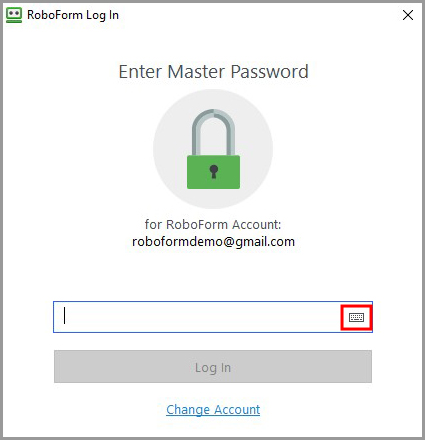 Mac Appearance: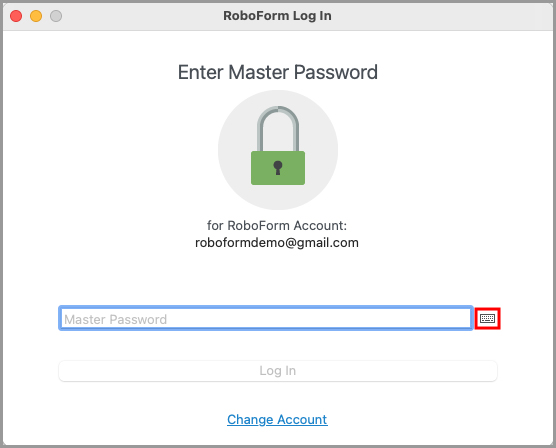 3) Enter your Master Password using your mouse. Then, click the "Login" button.
Windows Appearance: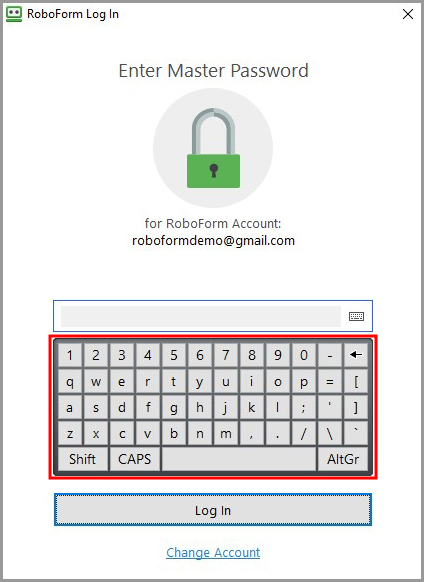 Mac Appearance: