To prevent keylogging, you may utilize RoboForm's on-screen keyboard when entering your Master Password. Note, steps are the same for Windows and Mac. 
Click the RoboForm icon; the login box will appear. Next, click the keyboard symbol in the far right of the password text box.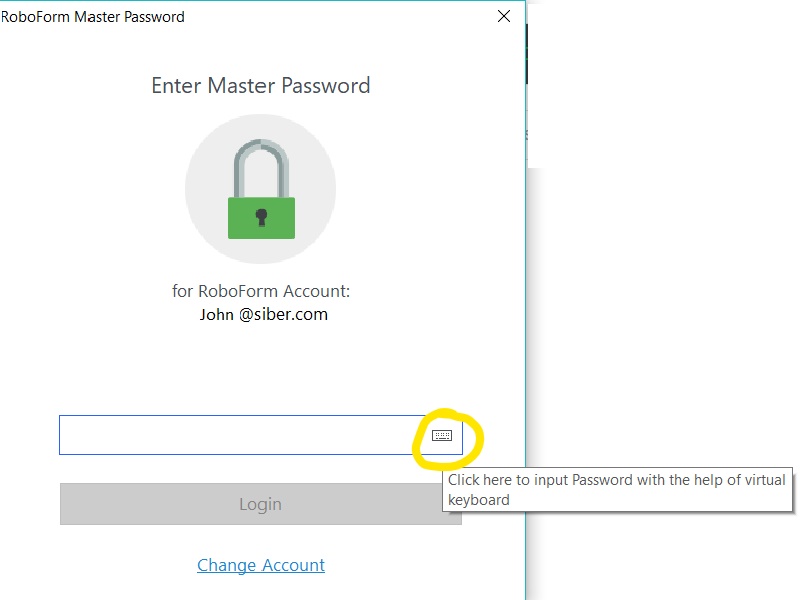 Enter in your Master Password using your mouse and click "Login."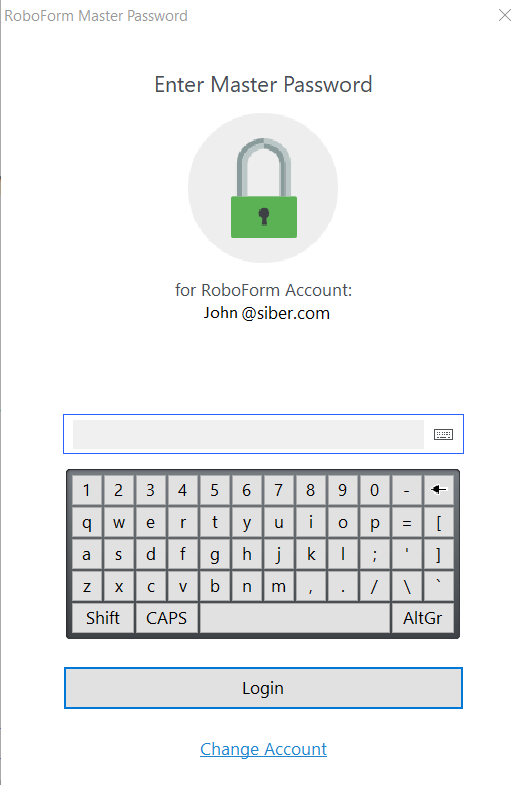 (Mac)