1) Download RoboForm for Windows from our site: https://www.roboform.com/download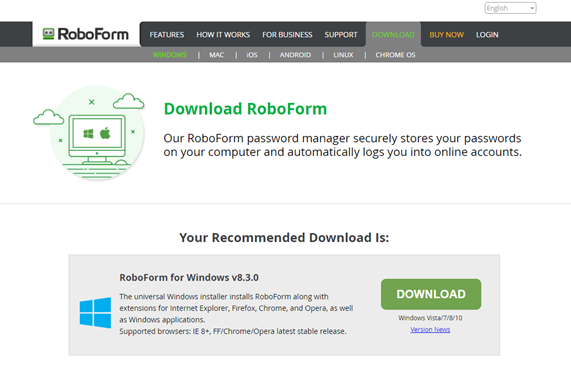 2) An executable file will appear at the bottom of your page. Click to open and begin the setup process.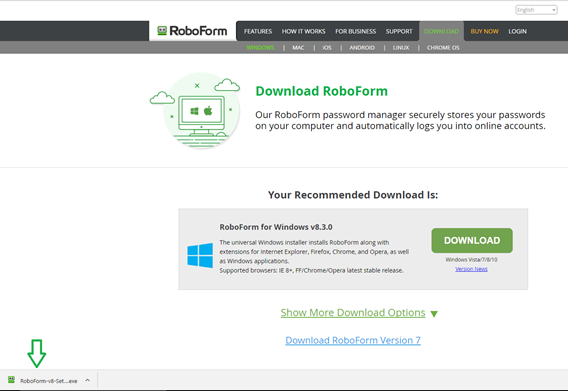 3) Click "Next."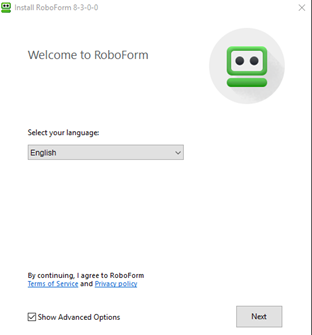 4) RoboForm will notify you of the applications that need to be closed in order to complete the installation process. To proceed, click "Install." The applications will close and the RoboForm setup will automatically run.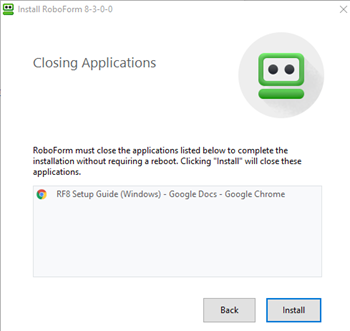 5) Create your free account by entering your email address, Master Password, and clicking "Next." The Master Password will secure your Logins, Identities and Safenotes. NOTE: You cannot recover your Master Password so it is imperative that you remember this information.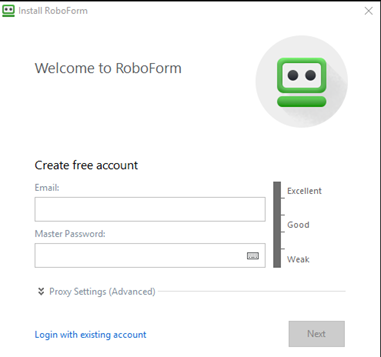 6) Your RoboForm account was successfully created. Your credentials are listed. Click "Next" to close the window.