1) Download RoboForm for Windows.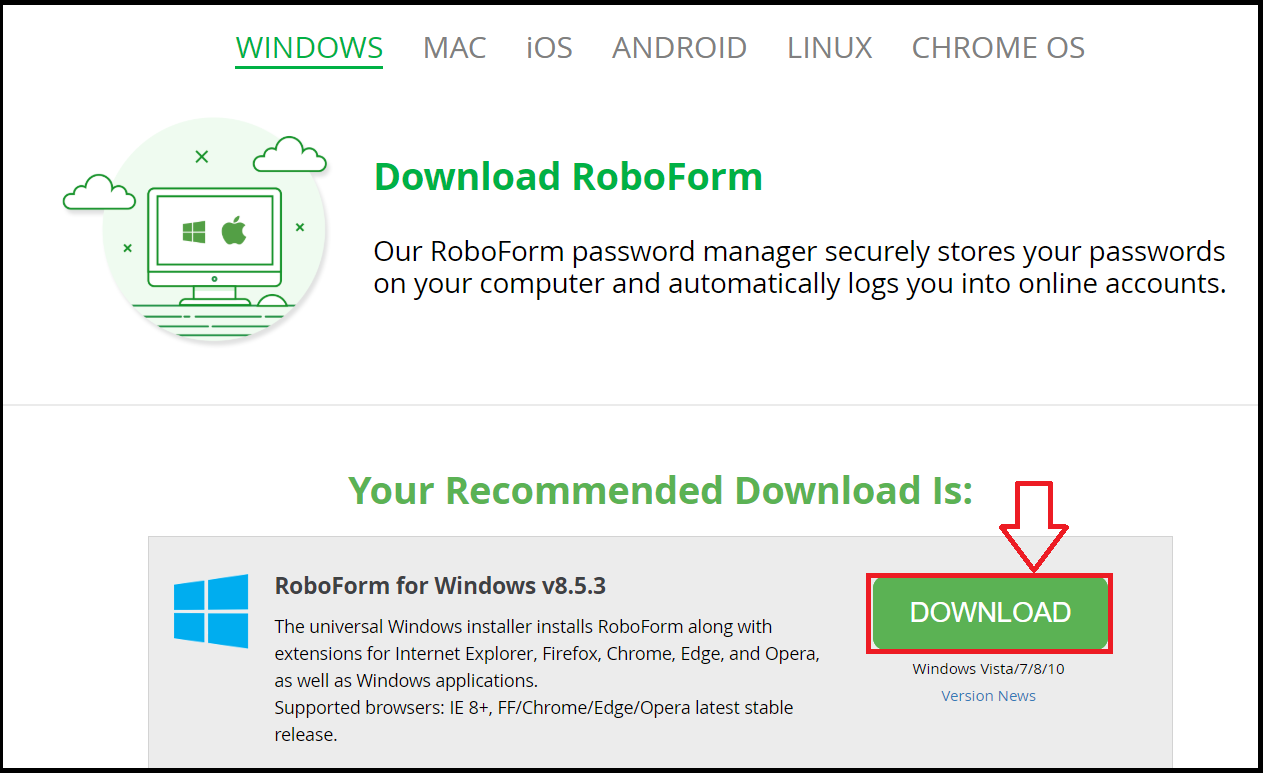 2) An executable file will appear in your download folder, each browser is different. Click to open the file and begin the setup process.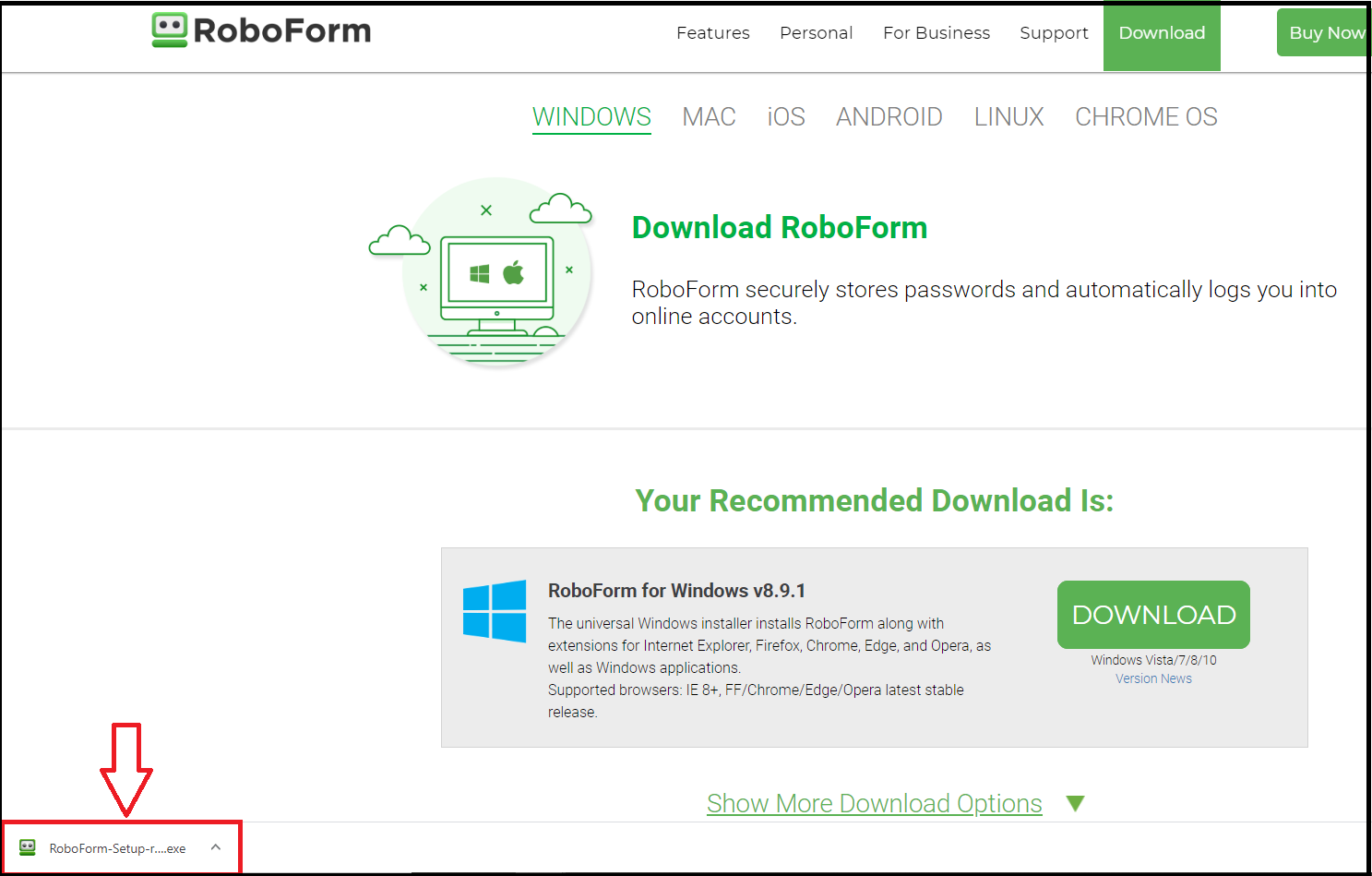 3) Select your language >> click "Next."
NOTE: Click the "Show Advanced Options" button to choose which browsers and data location you'd like to use with RoboForm and to customize your RoboForm setup. (Skip to step 4 if advanced options are not selected.)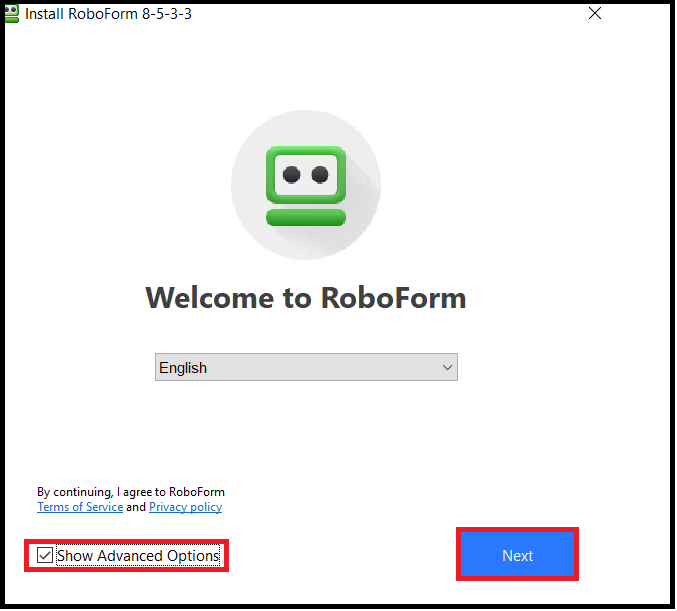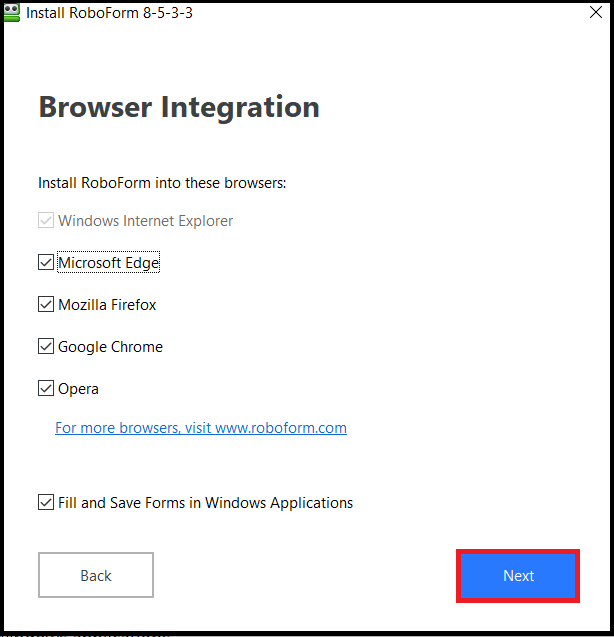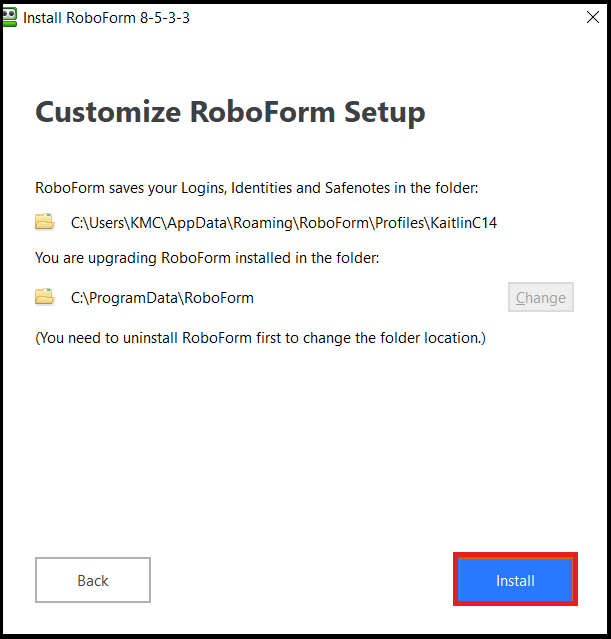 4) RoboForm will notify you of the applications that need to be closed in order to complete the installation process. To proceed, click "Install." The applications will close and the RoboForm setup will automatically run.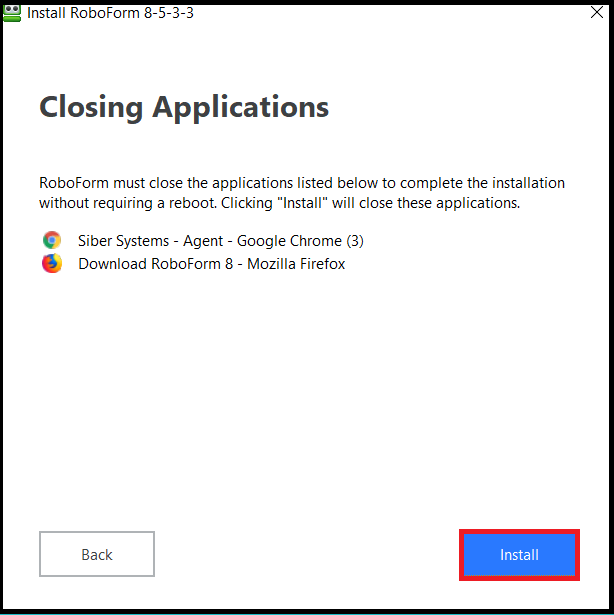 5) Create your free account by entering your email address, Master Password, and clicking "Next." The Master Password will secure your Logins, Identities and Safenotes.
NOTE: You cannot recover your Master Password so it is imperative that you remember this information.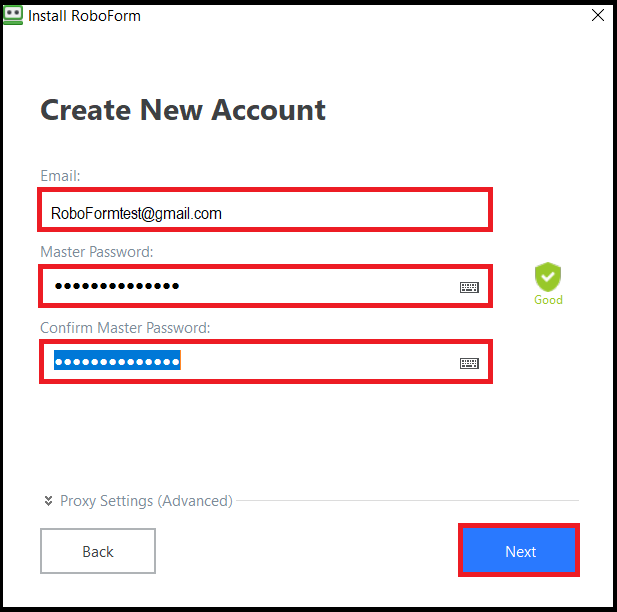 6) Your RoboForm account was successfully created. Your credentials are listed. Please make sure they are accurate. The (eye) icon will display the password for visible verification. Once verified, Click "Next."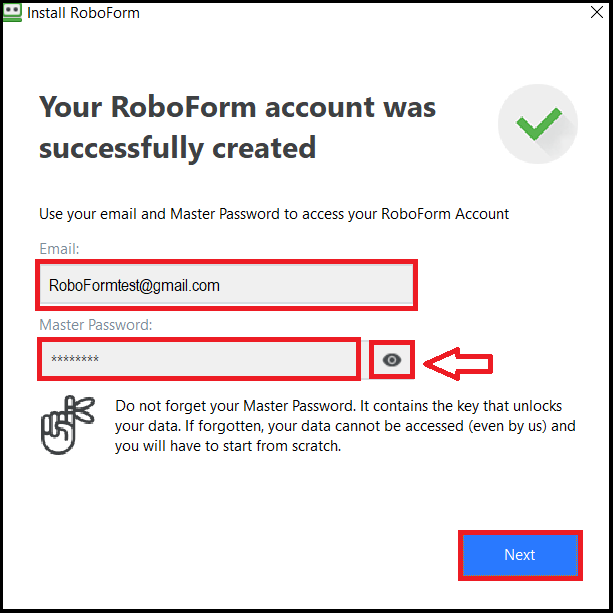 7) Select any additional browsers you'd like to use with RoboForm >> click "Next." Windows will open to the extension stores for all selected browsers. Click here for step-by-step instructions on how to complete the process of attaching the RoboForm extension to the browser(s).