1) Download the latest version of RoboForm for Windows from https://www.roboform.com/download.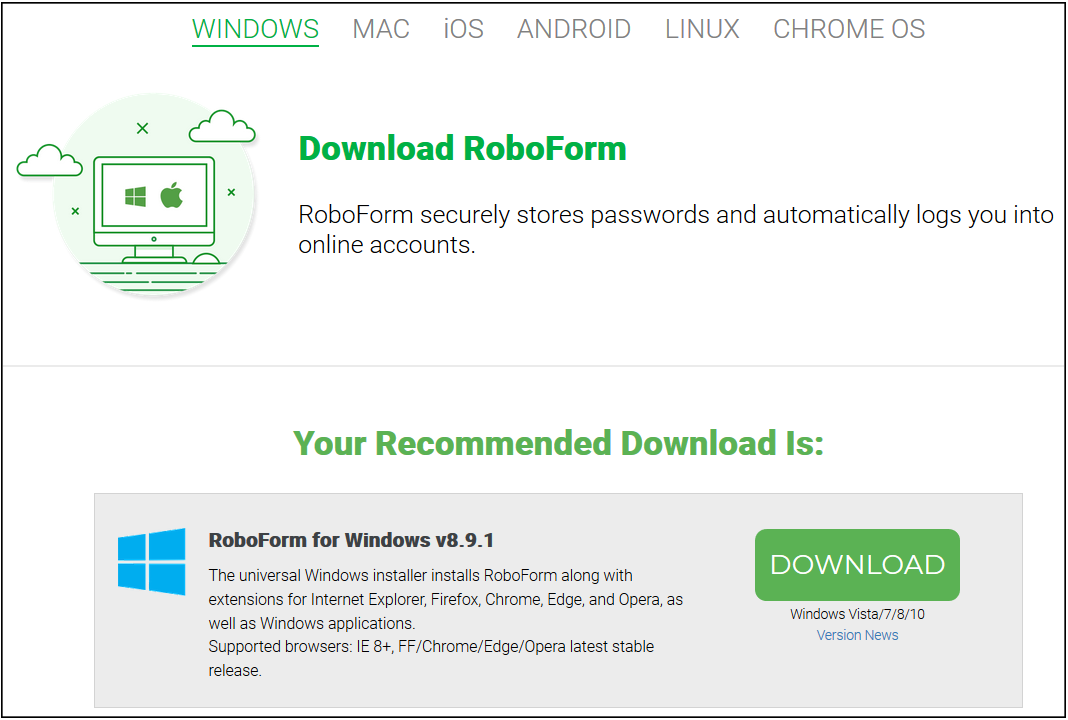 2) Once the Setup file is downloaded, a link to it displays in the download bar at the bottom of your browser window. Click it to begin the setup process.
3) On the Welcome to RoboForm screen, select your language, and click Install.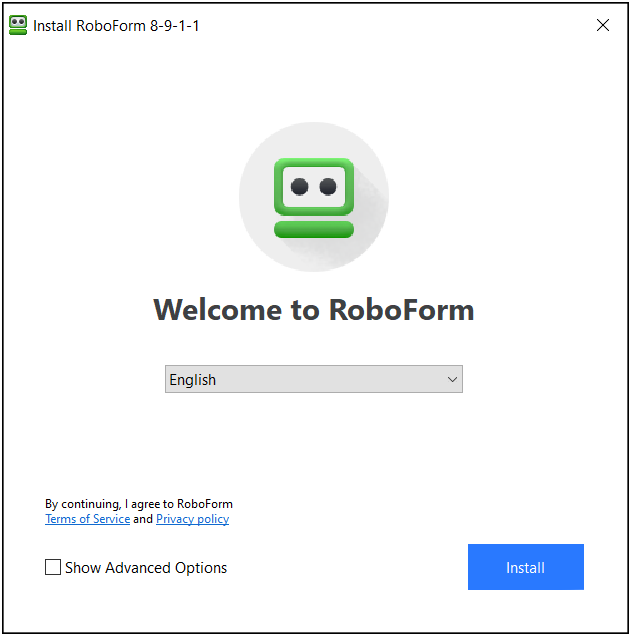 4) After the installation is completed, you will be prompted to either create a new RoboForm account or to log in to an existing one. Click the appropriate option.
5) If you are creating a new RoboForm account, enter your email address and a secure Master Password. Click Next. The Master Password will secure your Logins, Identities and Safenotes. If you are logging into an existing account, simply enter the email address and Master Password associated with that account.
NOTE: We cannot recover your Master Password, so it is imperative that you remember this information.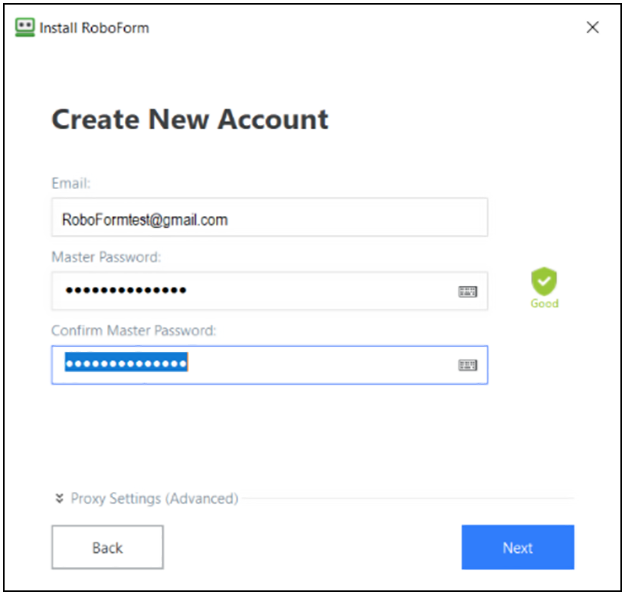 6) If you are setting up a new RoboForm account, a login screen displays, letting you know your account was successfully created. For your convenience, your login credentials are pre-filled. Click Next, and you will be taken to the Thank You For Installing RoboForm page on RoboForm.com. This page provides links to several tutorials to help optimize your experience with RoboForm.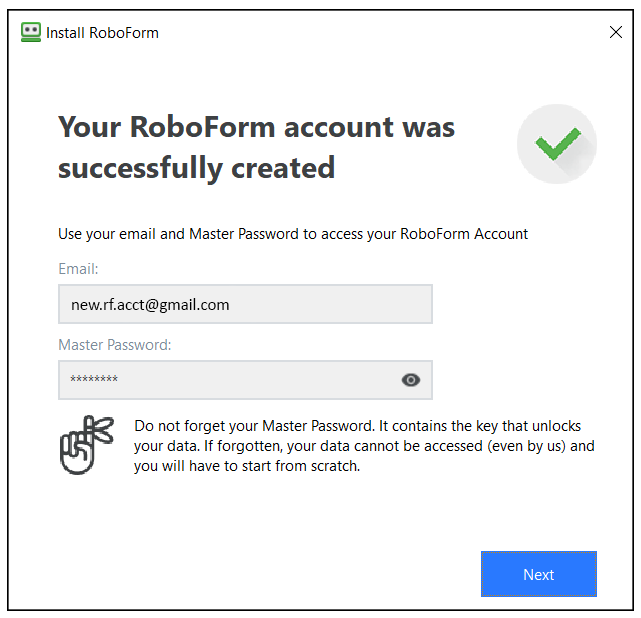 7) Follow the detailed instructions below to add the RoboForm extension to all supported browsers you would like to use with RoboForm:
NOTE: When adding the RoboForm extension to newer versions of Chrome, you may need to Pin the extension in order for the RoboForm Extension Icon to display on the Extension Toolbar. If you do not see the RoboForm Extension Icon on the Extension Toolbar, click the Puzzle Icon, then select the Pushpin Icon to the right of RoboForm Password Manager. Once it is pinned, the RoboForm Extension Icon will display on your Extension Toolbar.

8) To start using RoboForm, just click the RoboForm Extension Icon on your browser's Extension Toolbar.