To export your data into a CSV file:
1) Click the "show hidden icons arrow" in the lower right of your Taskbar.
2) Select the RoboForm icon on your Taskbar or Toolbar.
3) Click Options.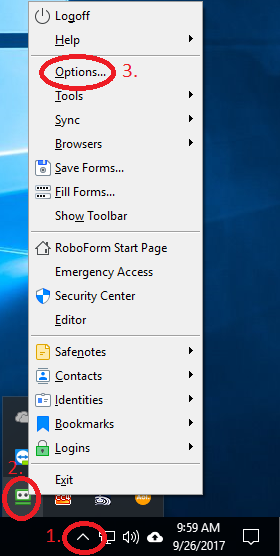 4) Click Data & Sync.
5) Click Export To.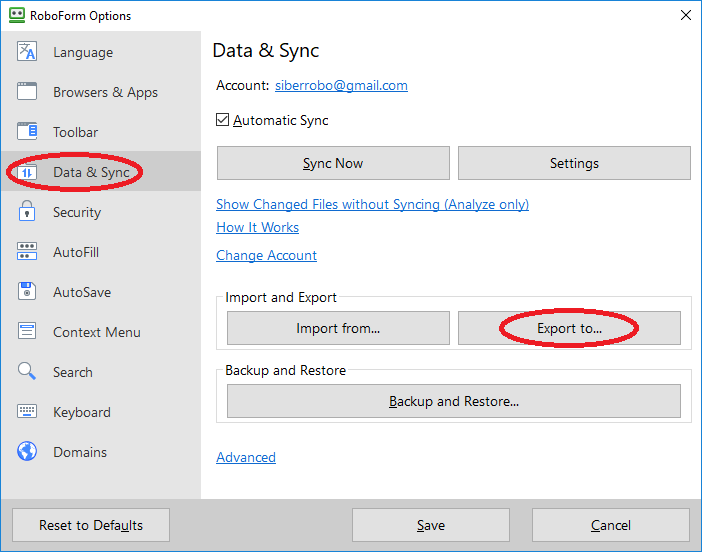 6) At the bottom, select CSV file as the format.
7) At this time, you may choose an alternate location to back up the csv if you'd like.
8) Click Export.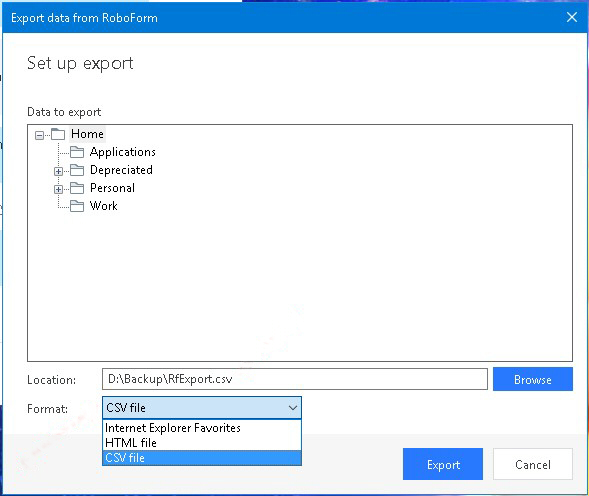 9) After the export is complete, click Close.