To export your data into a CSV file:
1) Select the RoboForm icon on your taskbar or toolbar.
2) Click "Options" ("Preferences" on mac).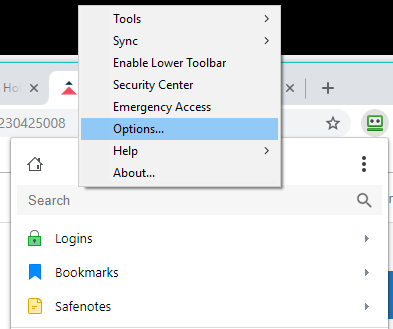 3) Click "Account & Data."
4) Click "Export."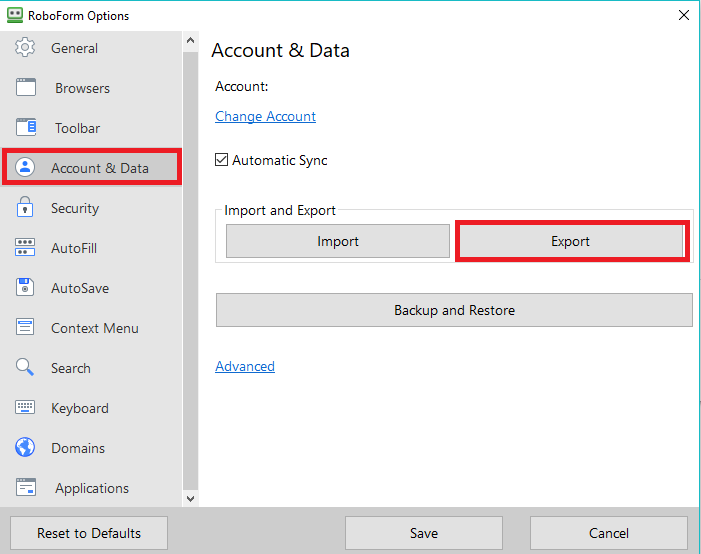 5) Select CSV file as the format.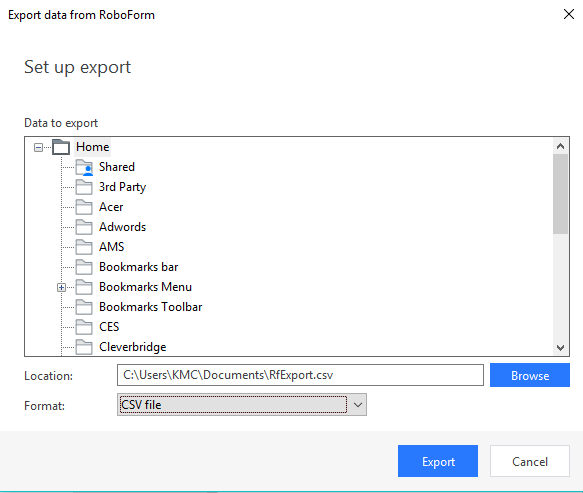 6) At this time, you may choose an alternate location to back up the CSV.
7) Click "Export."
8)  Once the export is complete, click "Close."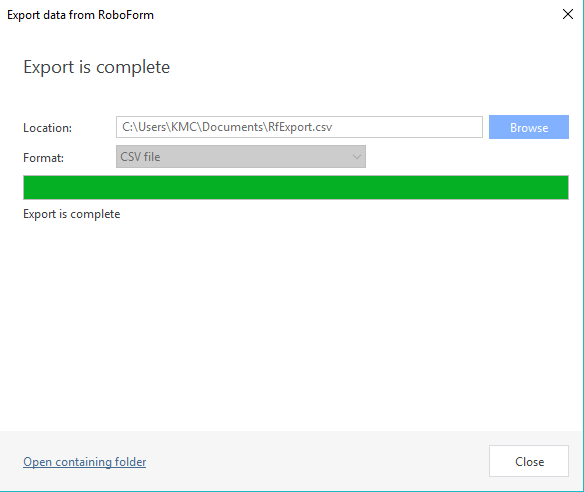 NOTE: This .CSV backup procedure only backs up your LOGINS and BOOKMARKS. If you have other data you want to manually back up, you can open the RoboForm Editor and manually drag and drop those files into a new folder to re-import at a later time.