NOTE: If you have not already, please make sure you have added the Chrome Extension to your Chrome browser. The steps can be found here: How to add the RoboForm extension to your browser(s)

Follow these steps to ensure that RoboForm is enabled within your Chrome extension list:
1) In Chrome, click the 3 vertical dots in the upper right hand corner of the browser window. Then, select "Extensions" and click the "Manage Extensions" option.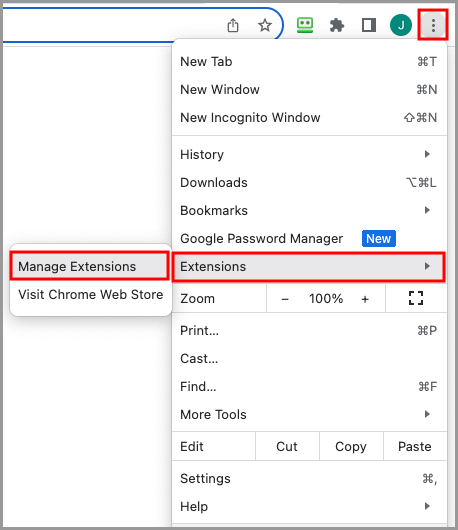 2) In the list of extensions, locate RoboForm. Ensure the slider is blue & toggled to the right.
3) You will also need to Pin the extension. To do so, select the Puzzle piece icon to the right of the address bar. In the dropdown menu, select the Pushpin icon located to the right of RoboForm Password Manager.