NOTE: If you have not already, please make sure you have added the Firefox Extension to your Firefox browser. The steps can be found here: How to add the RoboForm extension to your browser(s)
Follow these steps to ensure that RoboForm is enabled in your Firefox extension list:
1) Open Firefox and click the 3 vertical lines in the top right of your Firefox browser window. Select "Add-ons and themes" from the drop down menu.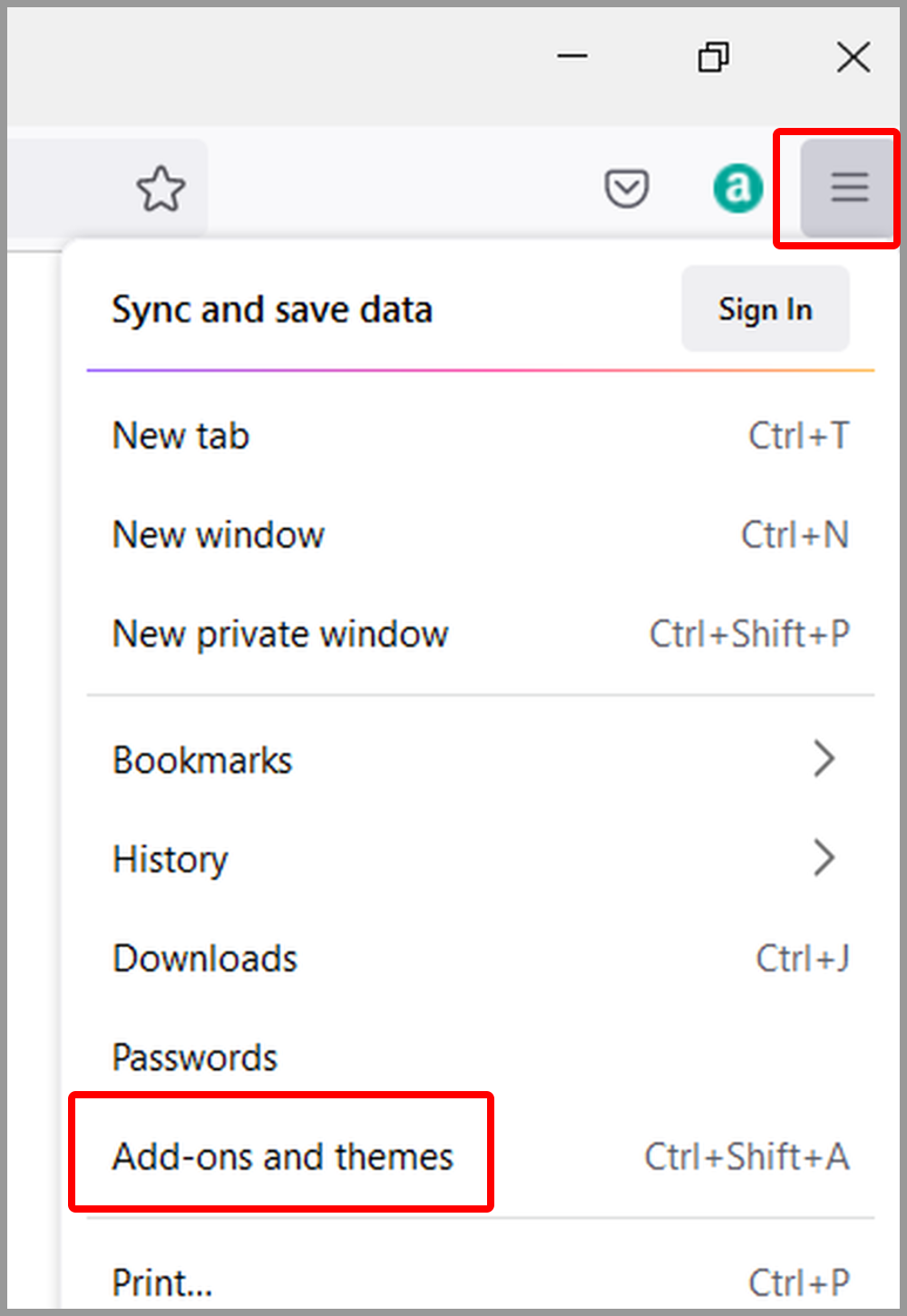 2) Select the Extensions tab from the left hand side, then ensure that the button to the right of RoboForm Password Manager is toggled to be ON. The RoboForm icon will now be visible in your Firefox browser.