All of your RoboForm items can be categorized in Folders, similar to Windows Folders.
Creating a folder
1) Log in to start.roboform.com
2) Click the blue "+" in the bottom right corner
3) Select "Folder."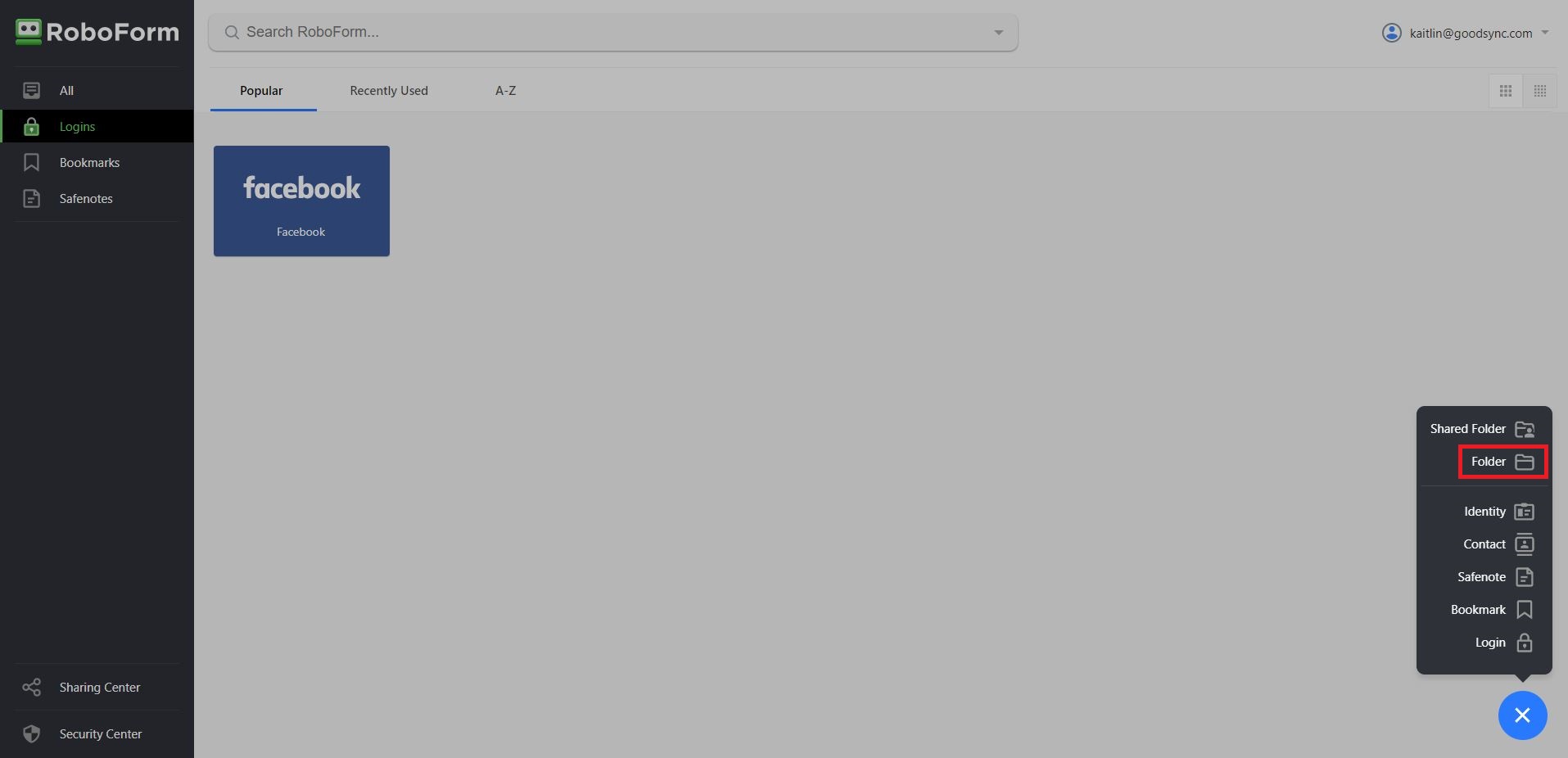 4) Name your new folder >> click "OK."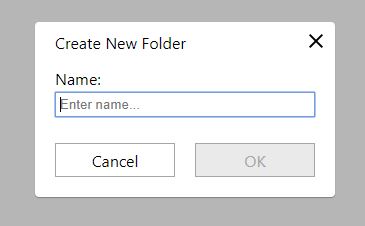 5) The newly created folder has now been created.

Note: Alternatively, you can create a new folder from within the RoboForm Editor. To do so, open the Editor, right-click on the "Home folder" (or any other folder should you wish to make a sub-folder) >> select "New Folder" >> name the folder and click "OK."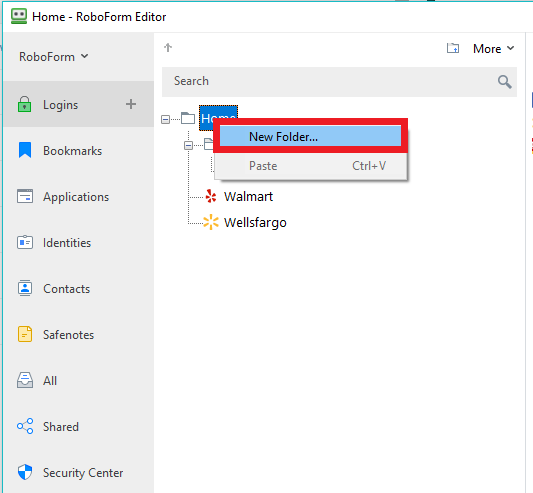 Moving Logins into a folder
1) Click the three vertical dots in the right-hand corner of the Login you'd like to move into your folder >> select "Move."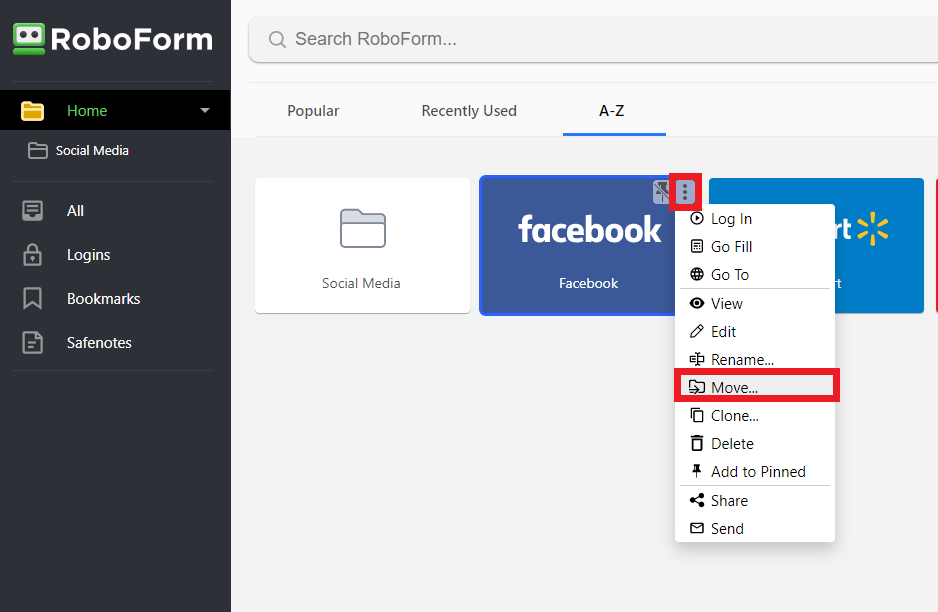 2) Select the folder where you'd like to move the Login >> click "OK."
3) The Login will now appear in the folder.