All of your RoboForm items can be categorized in Folders.
Creating a Folder
1) Open your browser and go to start.roboform.com
2) Click the blue [ + ] button in the bottom right corner of the Start Page.
3) Select "Folder" from the menu.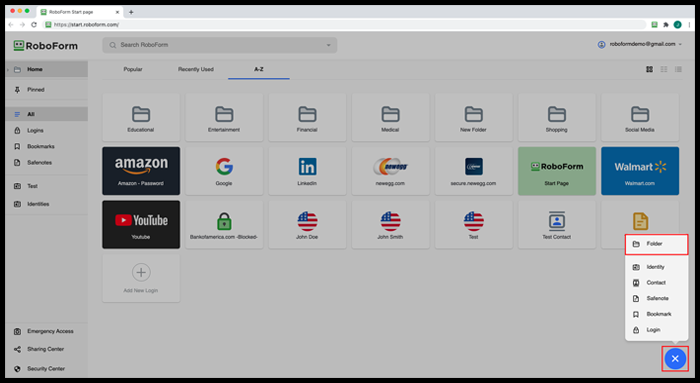 4) Name your new folder and click the blue "OK" button.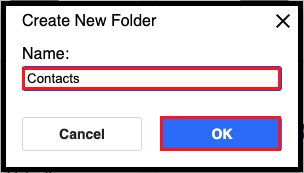 5) The new folder has now been created.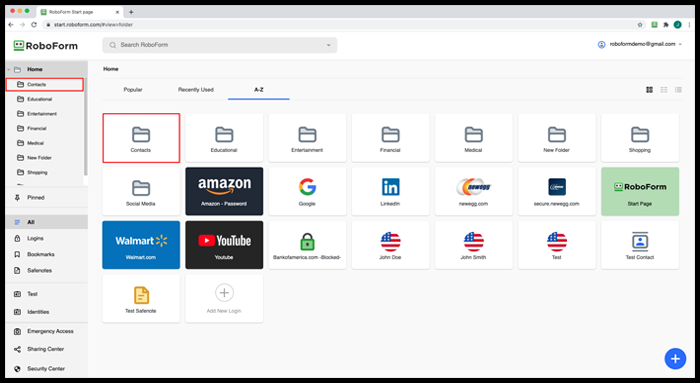 Note: Alternatively, you can create a new folder from within the RoboForm Editor by following these steps:
a) Open the Editor.
b) Right-click on the "Home" folder (or any other folder should you wish to make a sub-folder).
c) Select "New Folder"
d) Name the folder.
e) Click "OK"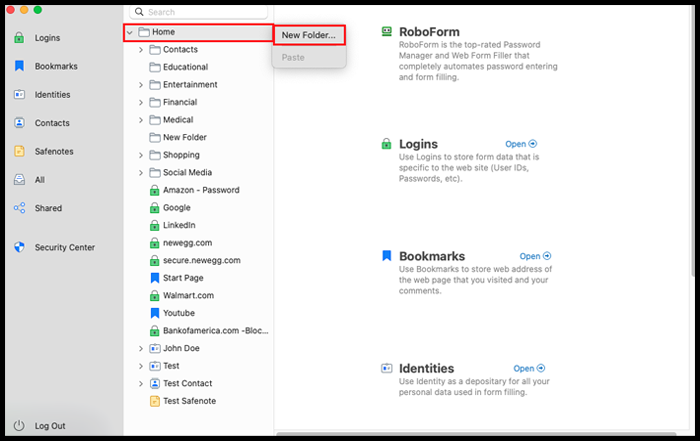 Moving RoboForm Items into a Folder
1) Click the three vertical dots in the right-hand corner of the item you would like to move and select "Move" from the dropdown menu.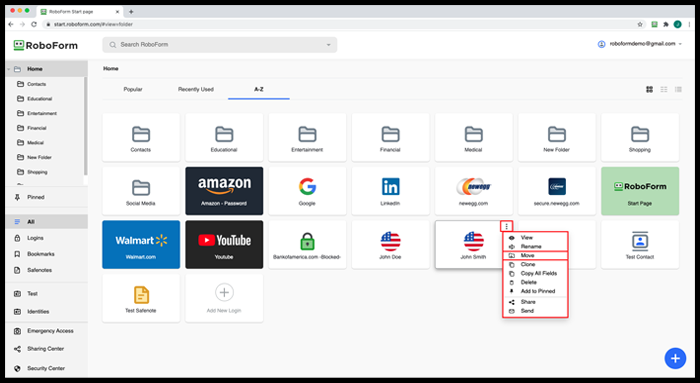 2) Select the folder where you would like to move the item and click the blue "OK" button.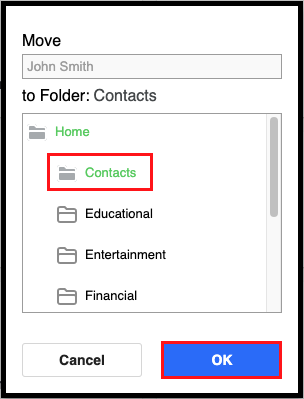 3) The item will now appear in the folder.