1) Download RoboForm from here: https://www.roboform.com/dist/affs/roboform-mac-v8.dmg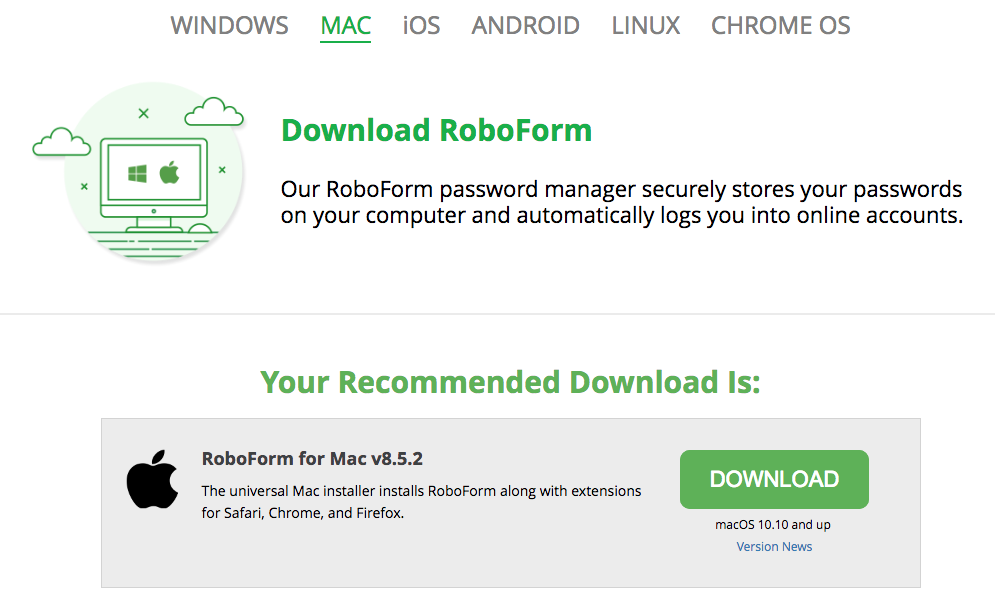 2) After clicking "Download," RoboForm will appear in your icon dock under Downloads. Click to open.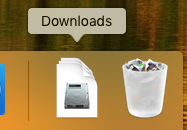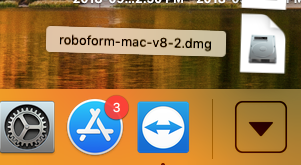 3) The installer window will appear. Double-click the RoboForm icon to install.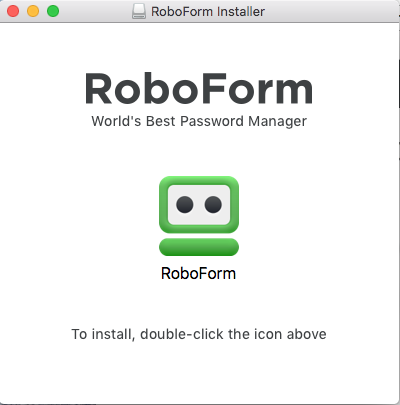 4) Apple will request permission to open the application. Click "Open."


5) A welcome installation window will appear. Click "Install" to proceed.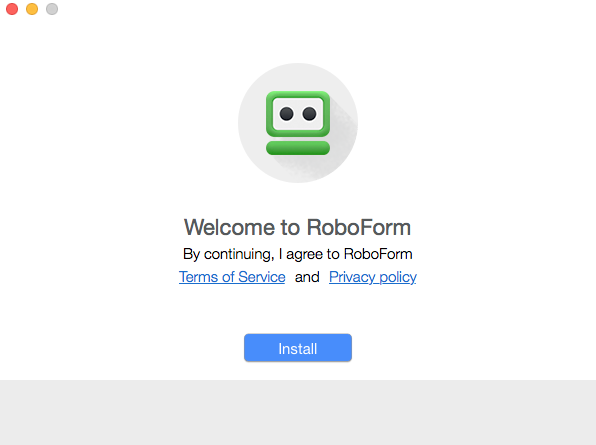 6) Verify the browsers that you'd like for RoboForm to attach. By default, Safari, Firefox, and Chrome will be selected. Click "Install."
7) RoboForm will request that you enter the password associated with your Mac login credentials. Enter your password >> click "OK."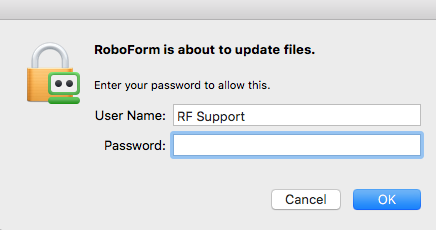 8) Create your RoboForm account. Enter a valid email address and Master Password >> confirm the Master Password >> click "Next."
NOTE: Your Master Password contains the key that unlocks your data. It is very important that you do not forget your Master Password. If forgotten, your data cannot be accessed (even by us) and you will have to reset your Master Password and start from scratch.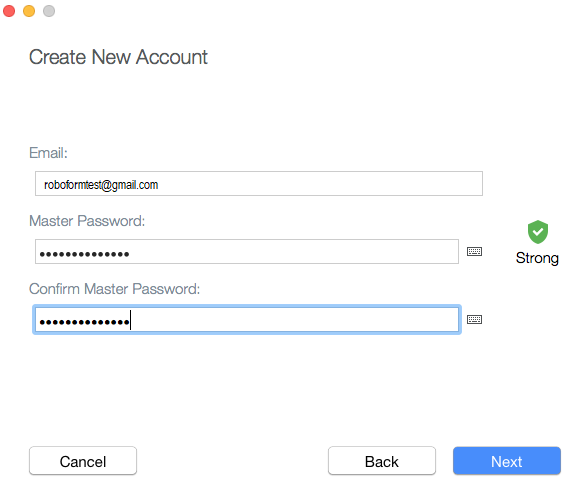 9) Your RoboForm account has been successfully created. Click "Next."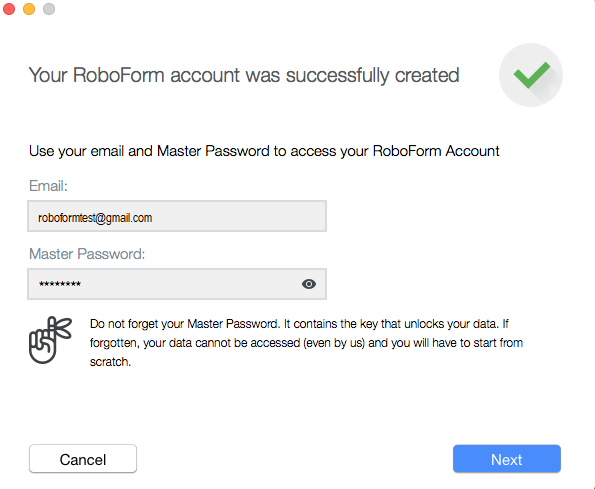 10) Windows for all browser extension stores selected in step 6 will open. Click here for step-by-step instructions on how to complete the process of attaching the RoboForm extension to the browser(s).