1) Download the latest RoboForm release from here. To download the RoboForm Desktop Application you will need to click "Show more Mac options" at the bottom of the page.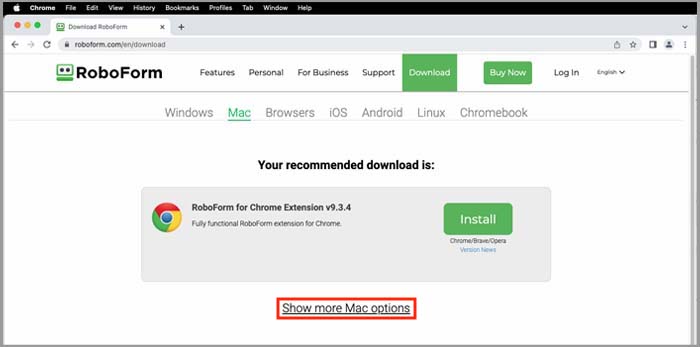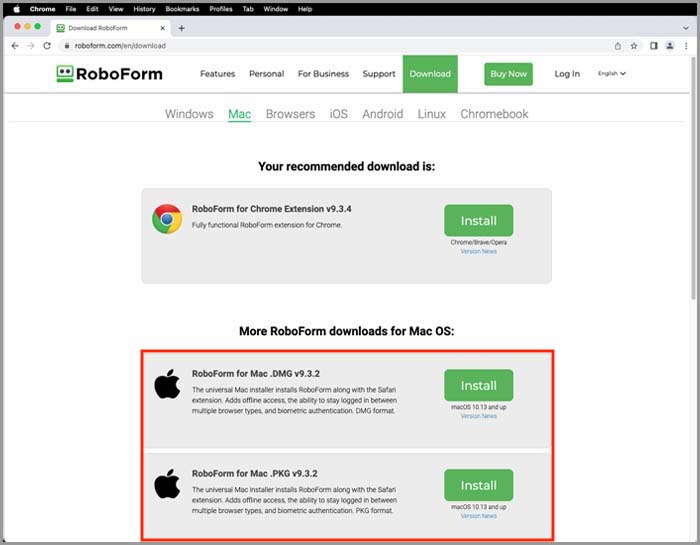 2) Your download will appear in the bottom left corner of your screen. Click to open.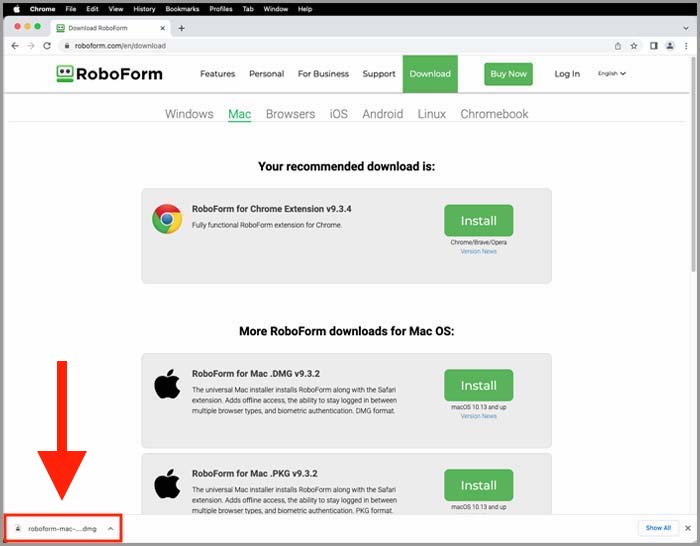 3) The installer window will appear. Double-click the RoboForm icon to install.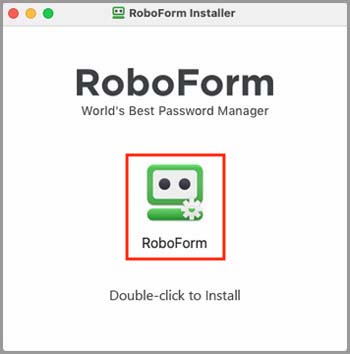 4) Apple will request permission to open the application. Click "Open."
5) A welcome installation window will appear. Click "I Agree" to proceed.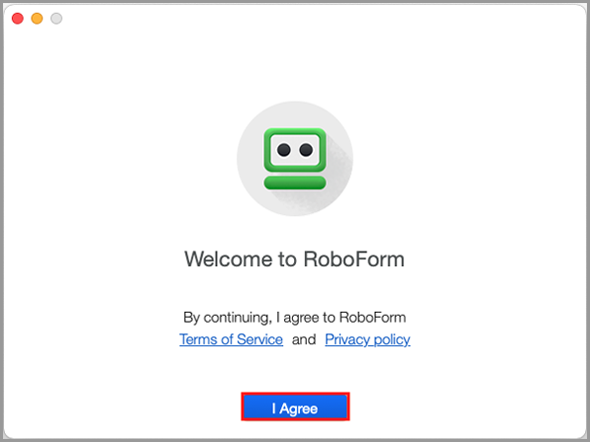 6) A window will appear prompting you to either create your RoboForm account or to log in to an existing account. If you already have an account, choose the "Log In" option, enter your log in credentials, and skip to step 10. If you do not have an account yet, choose the "Create New Account" option and steps 7, 8, and 9 will walk you through the account creation process.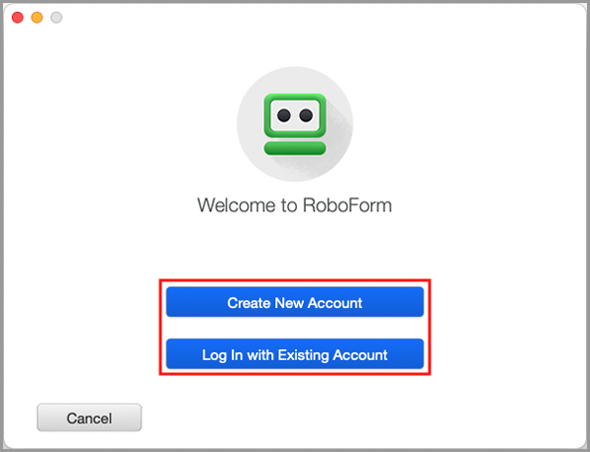 7) After selecting "Create New Account," you will be on the "Create Account" window. Enter the email address you would like to use with your account, and a secure Master Password that you will be able to remember.
NOTE: If you forget your Master Password, you can reset it through the RoboForm mobile app without losing your data.
Click here for our tutorial on enabling the Master Password Restore feature on iOS.
Click here for our tutorial on enabling the Master Password Restore feature on Android.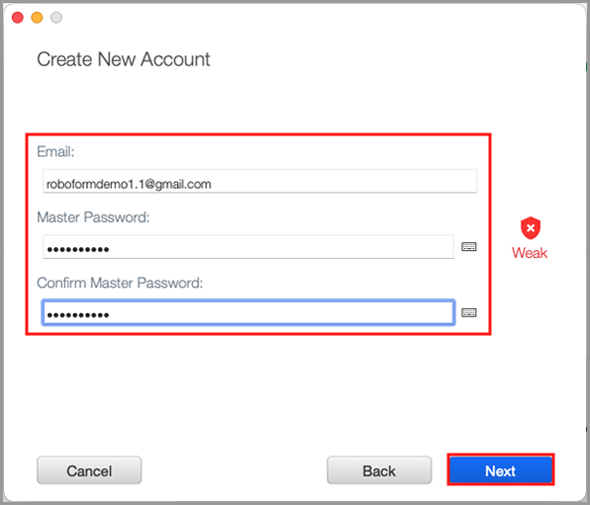 8) Your RoboForm account has been successfully created. Click "Next" and your installation will be complete.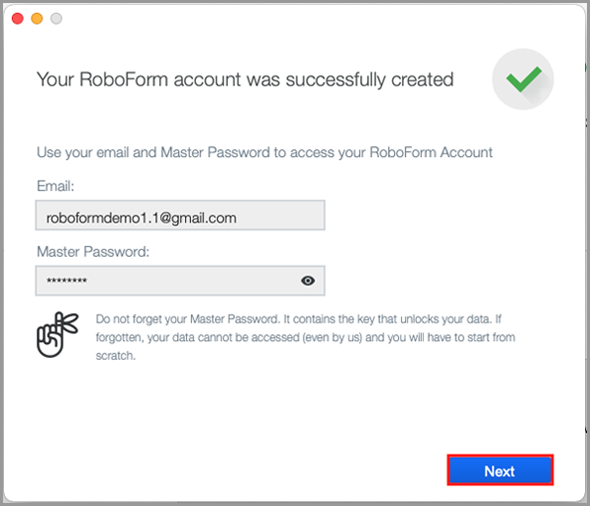 10) For RoboForm to have full functionality, you will need to install the RoboForm browser extension into the browsers you wish to use with with RoboForm. You can find instructions on how to do that here.