1) Download RoboForm from here: https://www.roboform.com/dist/affs/roboform-mac-v8.dmg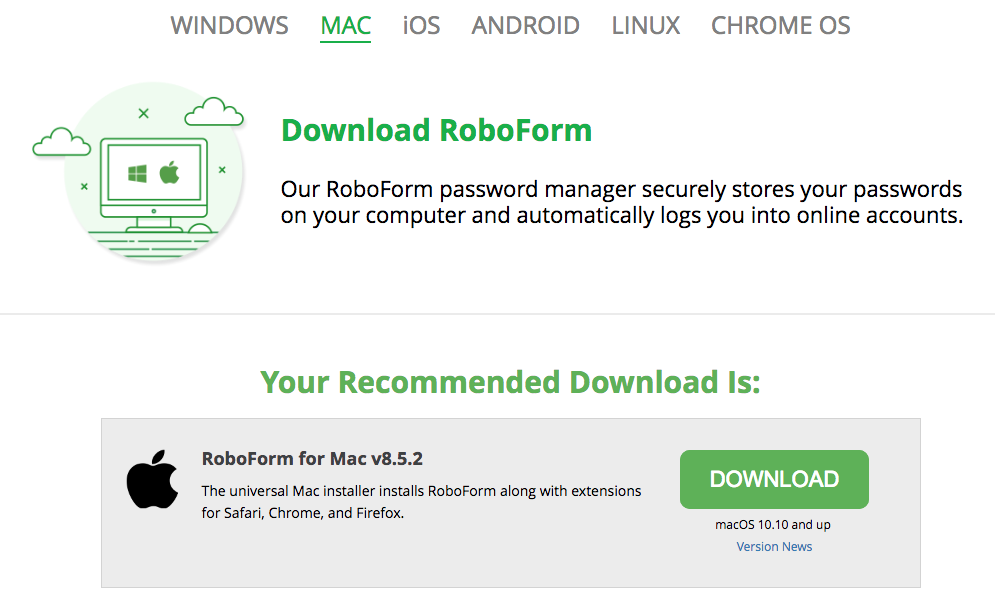 2) After clicking "Download," your file will appear at the bottom of your screen. Click to open.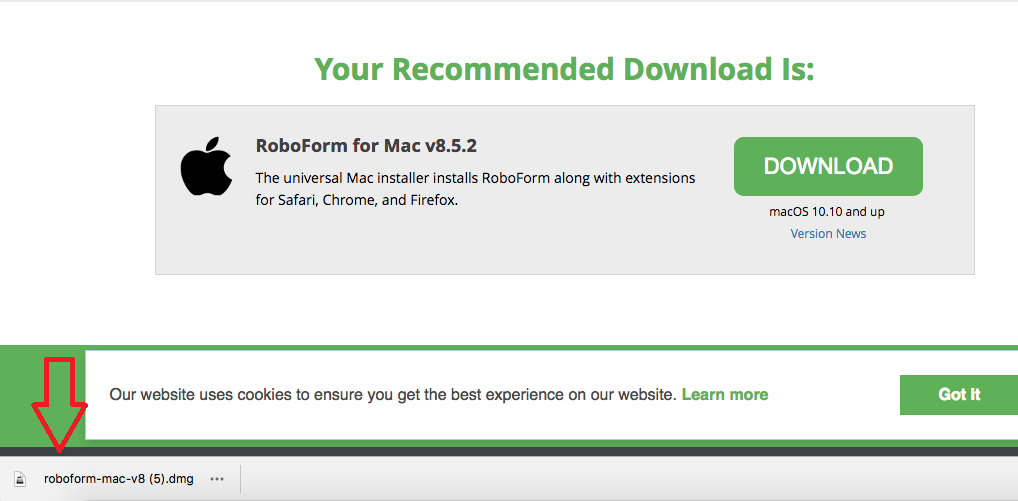 3) Your installation window will appear. Double-click the icon to install.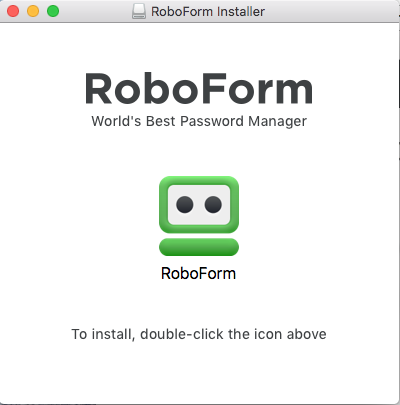 4) Apple will request permission to open the application. Click "Open."




5) Once opened, the installer will link RoboForm to your installed browser. To continue, each open browser will need to be closed. Click the "Install" button to proceed with the installation process.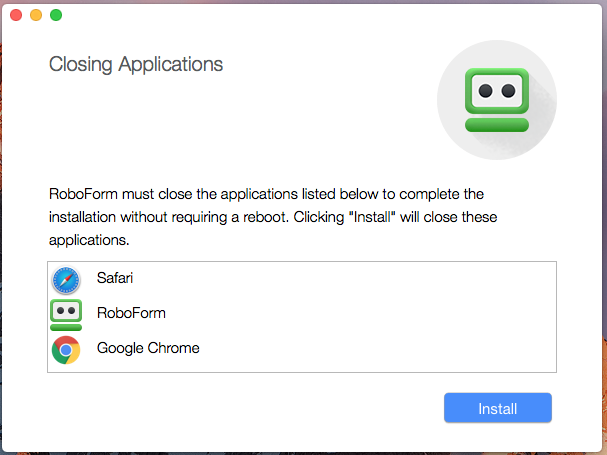 6) RoboForm will request that you enter the password you use to log into your machine. Enter your password and click "OK."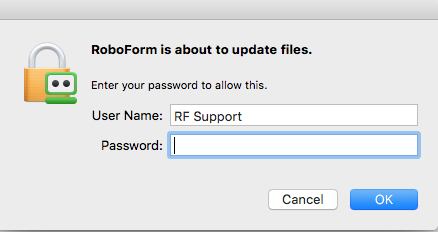 7) Your installation is now complete. 
NOTE: If for any reason you did not add RoboForm to your preferred browser(s) during the installation process, you can do so post-installation. For step-by-step instructions, click here.