Migrating data between V8 Everywhere accounts is as easy as exporting and importing a CSV file.
NOTE: This process will export Logins, Bookmarks, and Safenotes only.
1) Go to Options >> Account & Data >> Export.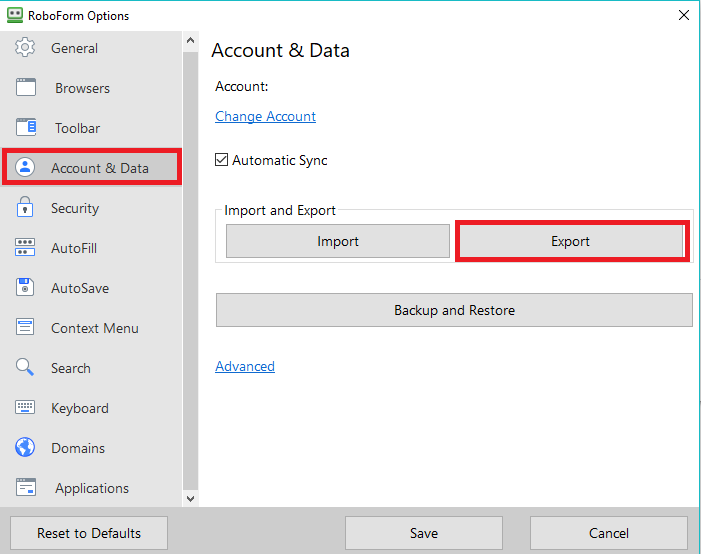 2) Ensure the Home folder is selected and that the Format is "CSV file" >> Export.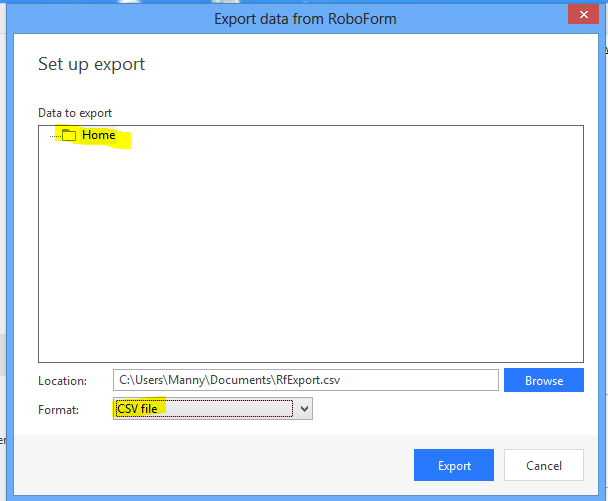 3) The recipient account will then simply import this CSV in order to receive this data. For step-by-step directions on how to import data from a CSV file, click here.