Add an additional layer of security for your RoboForm account by enabling a One Time Password (OTP). By enabling this feature, you specify which computers and devices can access your account.
NOTE: Instructions on enabling Two Factor Authentication (2FA) via Google Authenticator and other TOTP based authentication apps can be found here.
To enable the OTP feature via email or SMS, follow the steps below.
1) Log into your RoboForm Online Account here: https://online.roboform.com/login
2) Click the Security tab >> select either Email or Phone (SMS) to turn ON the feature.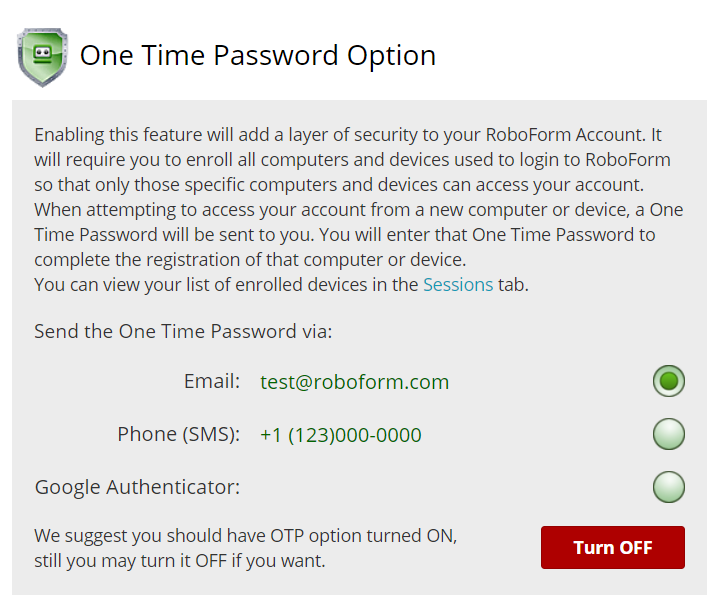 *For SMS continue to 3b*
3a) When selecting Email, you'll be prompted to verify your email address. Click the hyperlink >> check your email inbox for the OTP verification code >> enter the code into the corresponding box >> click "Submit."


3b) When selecting Phone (SMS), enter your mobile phone number (in the format shown) and click "Submit" To confirm your phone number: Enter in your account password >> Copy the OTP code from the SMS into the corresponding box >> Click "Submit."


4) Success! Your computer, mobile phone, or both have been verified. Repeat steps as needed for each additional computer/device that you wish to register with your RoboForm account.