Add an additional layer of security for your RoboForm account by enabling a One Time Password (OTP). By enabling this feature, you specify which computers and devices can access your account. By default, One Time Password is enabled via email when you create a new account.
NOTE: Instructions on enabling Two Factor Authentication (2FA) via Google Authenticator and other TOTP based authentication apps can be found here.
NOTE: RoboForm does not work with Yubikey.
Enabling OTP via Email or SMS
1) Open your browser and click the RoboForm extension icon. Click the 3 dots in the upper right corner of the extension's menu. Then, select "Settings" from the menu.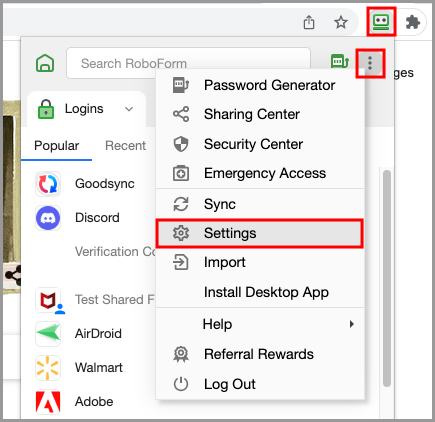 2) Select "Security" from the column on the left. Under the section labeled "Two-factor authentication" you should see that your email is enabled by default.
NOTE: If OTP via email is not enabled, select the Email option and continue following these steps using your email instead of a phone number.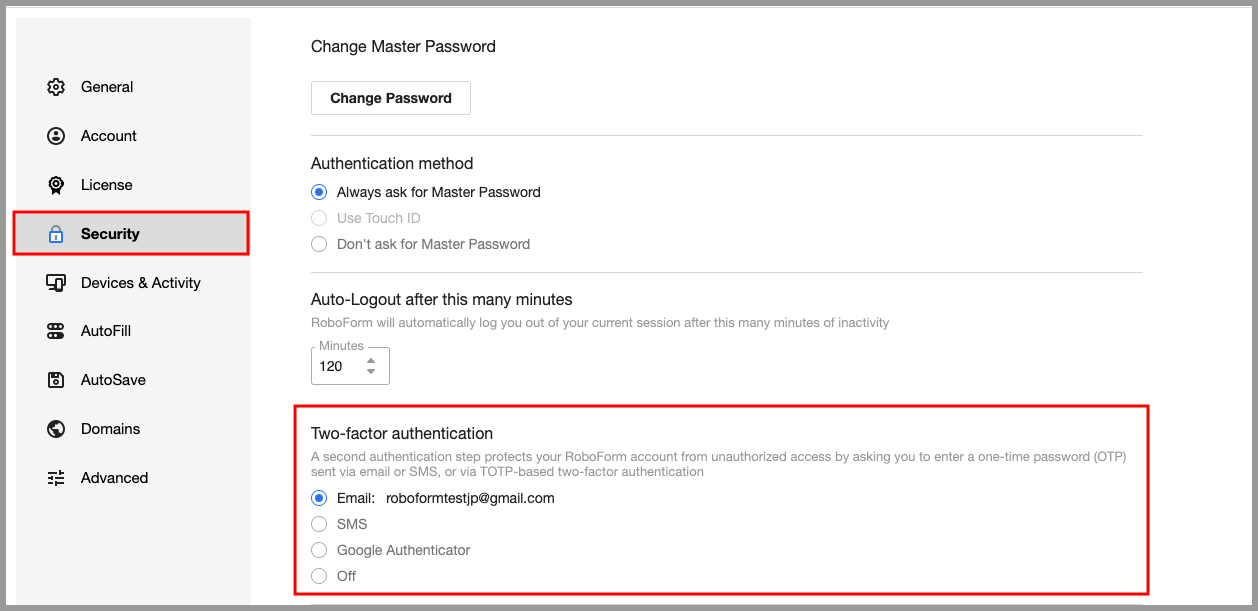 3) Select SMS and input the phone number you wish to receive the OTP message.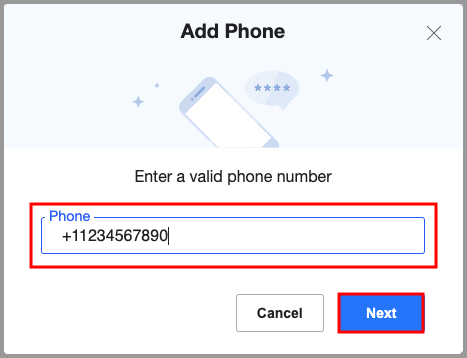 4) You will then be prompted to enter the code you received.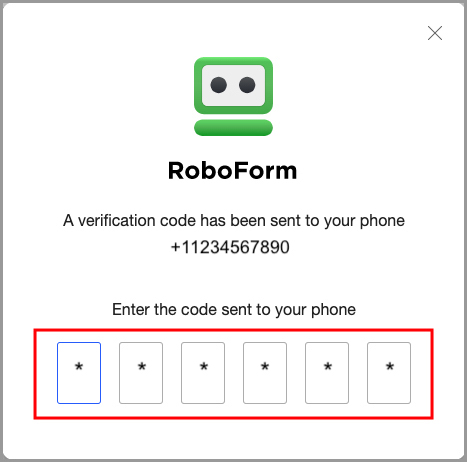 5) Your device has been verified and OTP has been enabled. From now on when signing into your RoboForm account from a new device, you will be prompted to verify the device by entering an OTP.