1. To access the Security Center, click the RoboForm icon on the taskbar and select "Security Center."

2. Once in the Security Center, you will see your Security Score displayed at the top of the window, with the individual password breakdown below.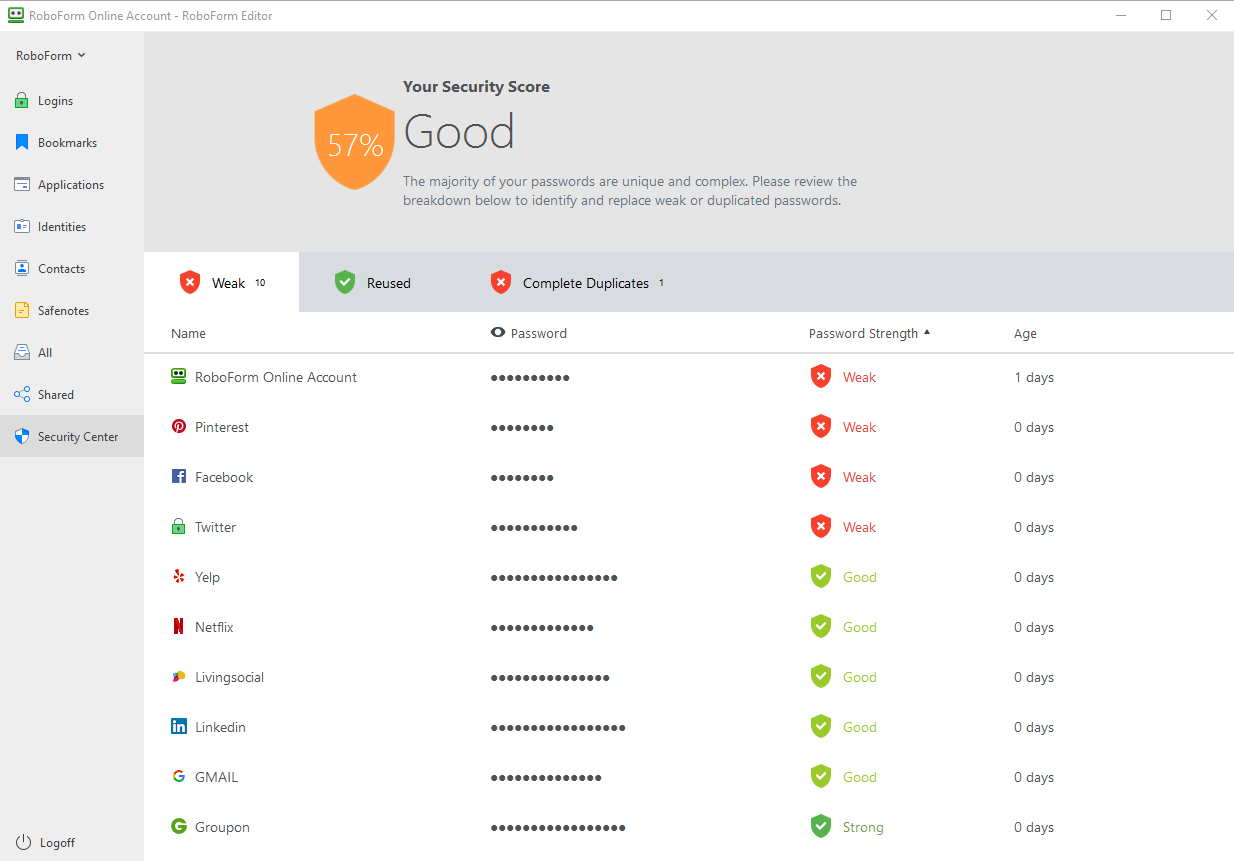 3. Password strength for individual passwords is calculated using an algorithm based on zxcvbn. Passwords can be sorted based on Name, Age (starting with when they were stored in RoboForm), or Password Strength. Reused passwords are displayed in a separate tab and grouped together based on their respective Logins. To increase a password's individual strength and by extension the overall Security Score, click Login and then use the site's procedure to update the password using the RoboForm password generator. Once saved in RoboForm the Security Center will recalculate the score.



4. Complete Duplicates are Logins that have an identical username and password. These do not affect the Security Score but Security Center makes finding and deleting them a one step process.