To use Windows Hello with RoboForm, you must have a Windows Hello compatible camera. A list of devices that work with Windows Hello can be found here. Also, make sure you have the latest version of RoboForm installed.
Setting up Windows Hello
1) Navigate to the Windows Start menu>> select Settings >> Accounts >> Sign-in options.
2) Under Windows Hello, select "Set up."
3) Click "Get started."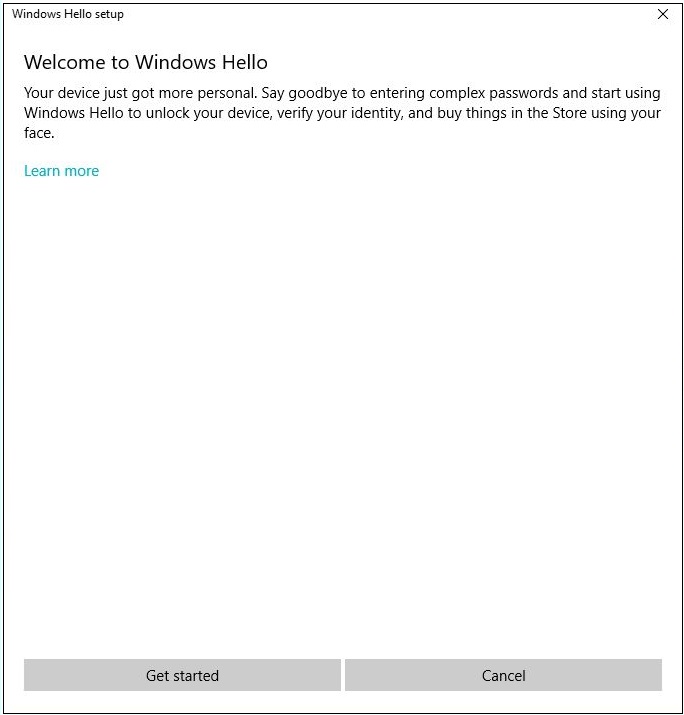 4) If you have not previously created a PIN, you can do so now. The PIN can be used in instances where Windows Hello is not available. Click "Set up PIN."
If you've previously created a PIN, enter your PIN now.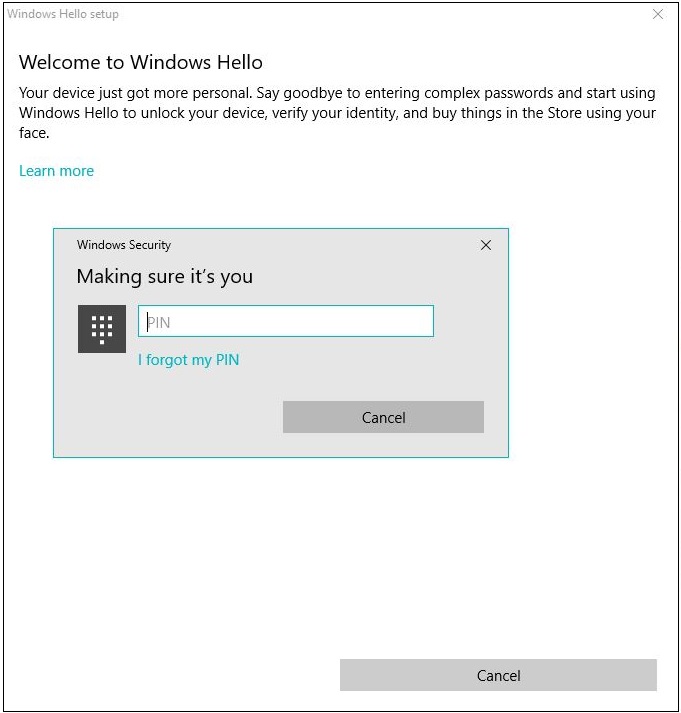 5) Verify your Microsoft Account password.
NOTE: If you haven't done so already, save your Microsoft Account password in RoboForm!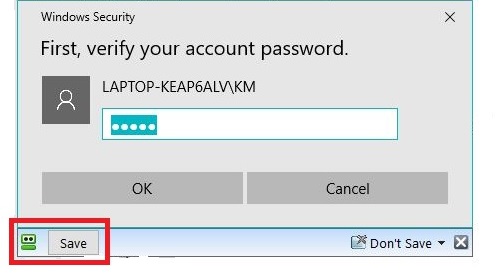 6) Enter and confirm your new PIN >> click "OK."

NOTE: Be sure to save your PIN in RoboForm as well.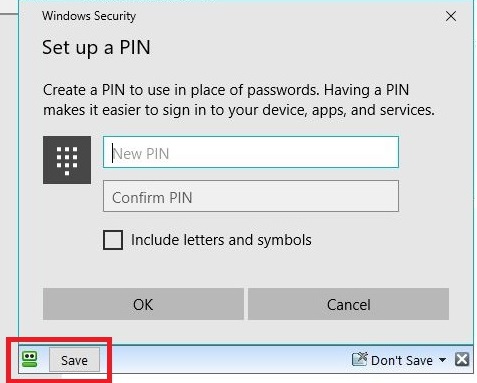 Selecting Windows Hello as your RoboForm authentication method
1) Click the RoboForm icon >> Options >> Security.
2) Select Windows Hello >> click "Save."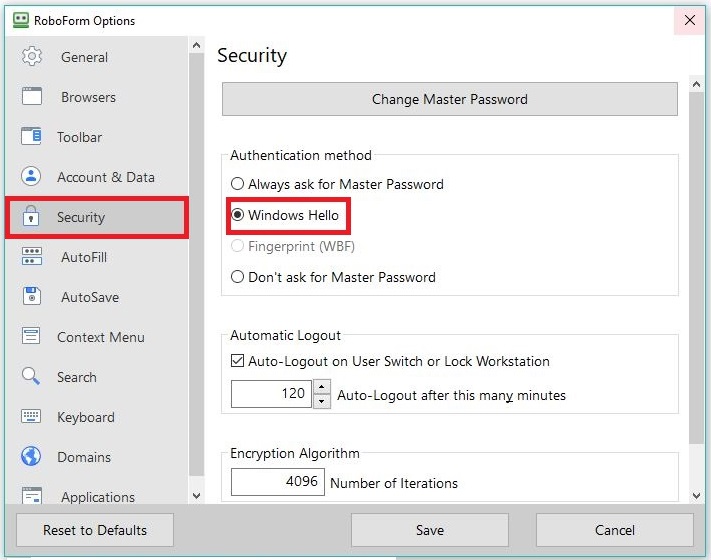 3) Enter your Master Password to confirm the change in your authentication method. Click "Submit."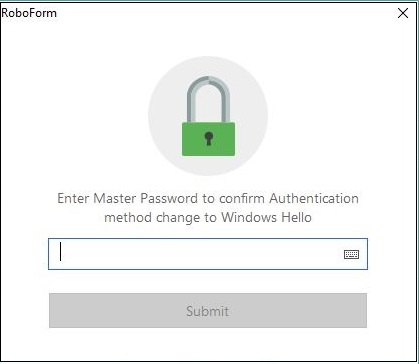 Logging in to RoboForm using Windows Hello
1) When logging in to RoboForm, click the Windows Hello icon.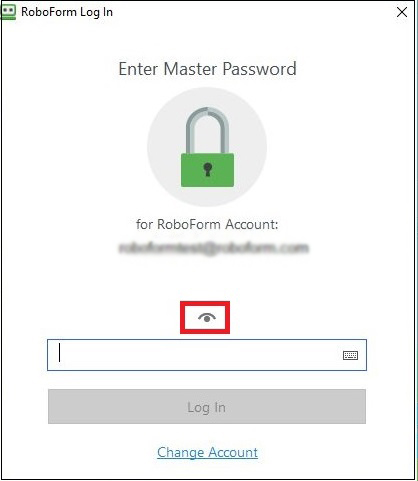 2) Windows Hello will verify your identity. Look directly into your camera.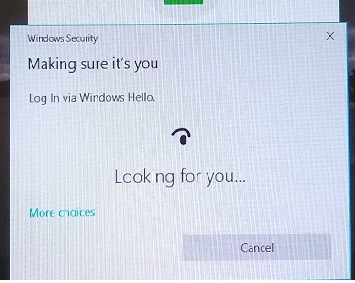 3) If successfully verified, a welcome message will appear. "Click OK." You are now logged into RoboForm using Windows Hello!