Logging into RoboForm with Apple Watch works when your watch is on your wrist and unlocked and your iPhone is nearby. This feature works with RoboForm v. 9.2.1.0 and above.
Step 1: Set Up Your Mac to Allow Apple Watch to Unlock Apps
1) Click the Apple icon in the upper left corner of the Menu Bar. Select System Settings from the menu, and then click Security & Privacy.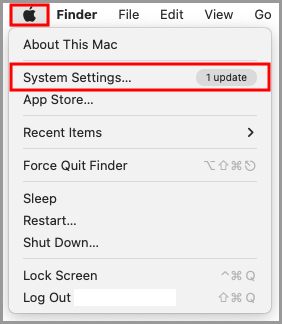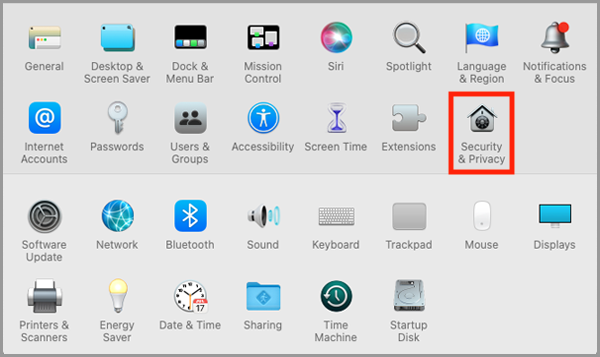 2) On the Security and Privacy page, check the box labeled Use your Apple Watch to unlock apps and your Mac.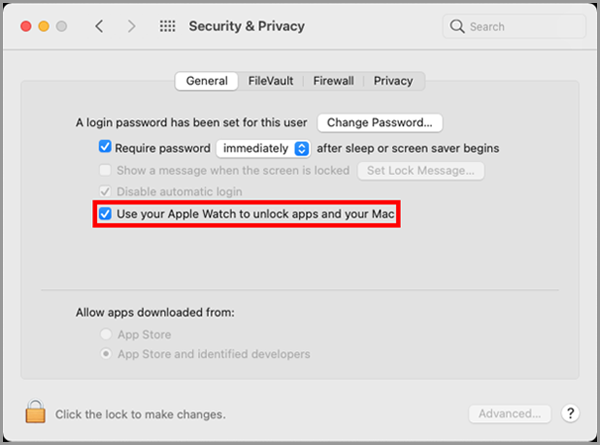 Step 2: Configure RoboForm to Enable Your Apple Watch to Log In
1) Click the RoboForm icon in the top right of your screen on the Menu Bar. Click the 3 dots in the upper right corner. Then, select "Settings" from the menu.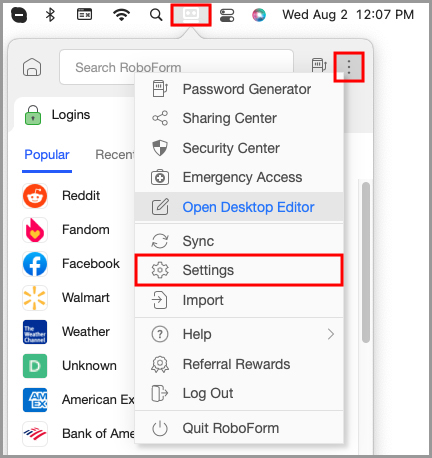 2) Select "Security" from the column on the left. Then, check the "Enable Apple Watch" box. Click the blue "OK"button in the bottom right to save your changes.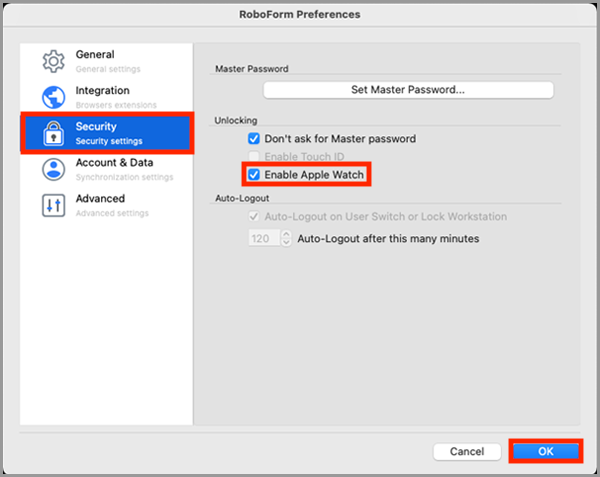 From now on, when you launch RoboForm on your Mac—and are wearing your Apple Watch— you will be prompted to log in using Apple Watch or to enter your Master Password.
Your Apple Watch will vibrate to let you know it is waiting for your input.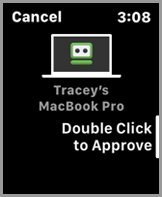 On your Apple Watch, double click the side button, and you will be logged into your RoboForm account.