To update your credit card or billing information, follow these steps:
1) Open your browser, and click the RoboForm extension icon.
2) Click the 3 dots in the upper right corner of the extension's menu.
3) Select "Help" from the menu.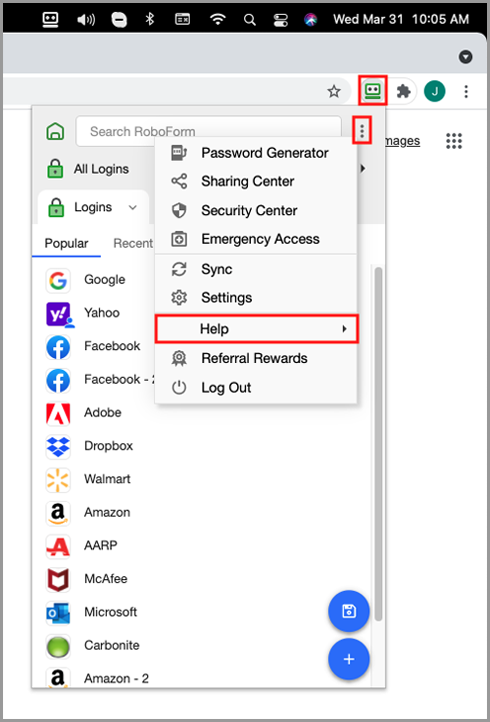 4) Click the "Manage RoboForm Account" option.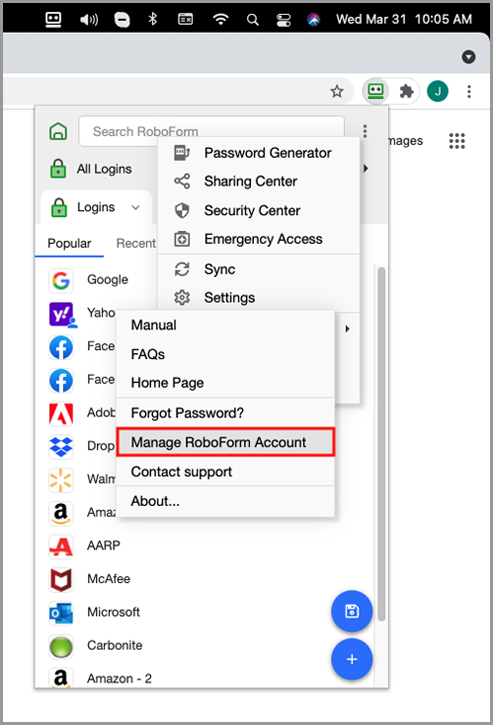 5) You will be automatically logged in to your RoboForm Online account. From here, click the "Licenses" tab at the top of the screen.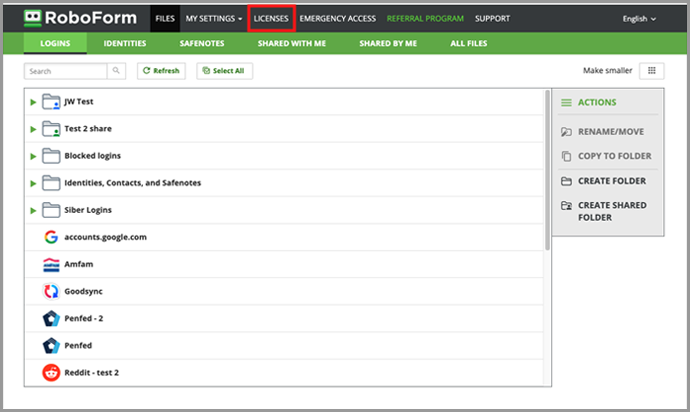 6) Under "Licenses management" click the white "Update billing info" button.

7) You will be presented with a window allowing you to update your credit card information. To update your billing address, click the "Update Billing Address" dropdown. When you have finished, click the green "OK" button.