The Send feature is a simple way to securely transfer a RoboForm data item (Login, Identity, or Safenote) to another RoboForm user. Once the file is sent, it's in the recipient's control. This process cannot be undone. Only individual RoboForm items can be selected. Folders and multiple items are not allowed. Any update to the file prior to sending will not be modified for the recipient.
1) To initiate the send, right click the name of the item and select "Send."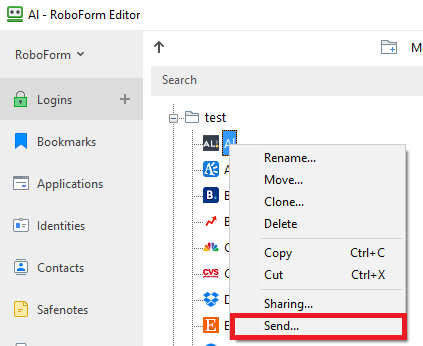 2) The RoboForm Sharing screen will open. Enter the recipient's email and select Send.